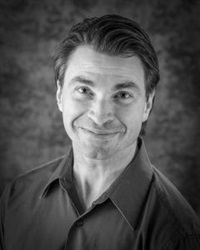 Jeff Tarrant, Ph.D., BCN, is a licensed psychologist, educator and speaker. He has devoted his career to exploring and teaching about the mind/body connection. His work utilizes several forms of technology-based therapies including neurofeedback, audio visual entrainment, interactive metronome and heart rate variability biofeedback (HRV). In addition, Dr. Tarrant has studied and taught Qigong, mindfulness and energy psychology for the past 15 years and incorporates these practices into his model of treatment.

Dr. Tarrant is the founder and CEO of the NeuroMeditation Institute (NMI), LLC and provides certification training for NMI therapist and instructors. In addition, Dr. Tarrant is a Global Neurofeedback Initiative (GNI) Instructor and conducts national continuing education trainings on topics including: "Mindfulness Interventions to Rewire the Brain" and "Brain Changing Strategies for ADHD." He is the author of the book, Meditation Interventions to Rewire the Brain: Integrating Neuroscience Strategies for ADHD, Anxiety, Depression & PTSD (PESI, 2017). Other works include a series of virtual reality meditations published by StoryUp VR and the book chapter, "Neuromeditation: An Introduction and Overview" in Handbook of Clinical QEEG and Neurotherapy (Routledge, 2016).

Dr. Tarrant's research focuses on exploring brainwave changes that occur as a result of contemplative practices, energy healing and energy psychology. He is a regular presenter at national and international conferences and has a private practice in Corvallis, OR where he lives and plays.

Speaker Disclosures:
Financial: Dr. Jeff Tarrant is the CEO of the NeuroMeditation Institute. He is the Chief Scientist and part owner of Healium, and he is part owner of Neuphony. He is a scientific advisor for Divergent Technologies. Dr. Tarrant receives a speaking honorarium, book royalties recording royalties from PESI, Inc. He is a published author and receives royalties from Taylor & Francis.
Non-financial: Dr. Jeff Tarrant has no relevant non-financial relationships.