Sean Inderbitzen, APSW, MINT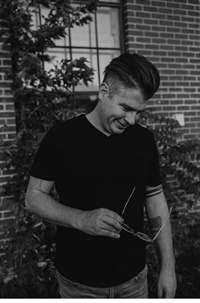 Sean Inderbitzen, APSW, MINT, has lived 32 years with Autism Spectrum Disorder and is an active clinical social worker within a community health center specializing in the treatment of Autism and co-occurring trauma.

In addition to his work as a therapist, Sean is a doctoral student of Tulane University's School of Social Work, and a collaborator on two studies on the treatment of PTSD in children with Autism utilizing modified EMDR and utilizing Sensorimotor Psychotherapy (SP). He works closely with Sensorimotor Psychotherapy Institute on the SP study under the research and clinical guidance of Dr. Bonnie Goldstein and is under the research direction of Dr. Bruce Thyer, BCBA-D, LCSW, a distinguished research professor from Florida State University, for the EMDR study.

Sean is an active member of the Motivational Interviewing Network of Trainers and regularly lectures for state governments, foundations, and universities on Motivational Interviewing and the intersection of Autism and mental health. His writings can be found regularly featured on Differentbrains.org, a non-profit group devoted to advancing the neurodiversity movement. Learn more at SeanInderbitzen.com.

Speaker Disclosures:
Financial: Sean Inderbitzen is a consultant and has an employment relationship with Northlakes Community Clinic. He receives a speaking honorarium and recording royalties from PESI, Inc. He has no relevant financial relationships with ineligible organizations.
Non-financial: Sean Inderbitzen is an adult who is on the Autism spectrum.