Jennifer Humphries, DNP, CRNP, NNP-BC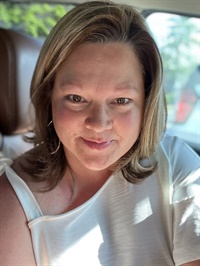 Dr. Humphries is a Board-Certified Neonatal Nurse Practitioner (NNP). She has over 20 years of experience that includes registered nurse in the Burns and Trauma Unit and Regional Neonatal Intensive Care Unit at UAB, SICU at Walker Baptist Medical Center, and Psychiatric Unit at Montclair Baptist. She found her calling in the Neonatal Intensive Care Unit (NICU) and furthered her career as an advanced practice nurse practitioner. She currently works at DCH Northport Medical Center in the NICU. In addition, Dr. Humphries plans to expand her career to include education and leadership.

Dr. Humphries graduated from Bevill State Community College with an Associate degree in Nursing (ADN) in 2001, received her Bachelor of Science in Nursing degree (BSN) from the University of North Alabama in 2011, her Master of Science in Nursing degree (MSN) in the NNP tract at the University of Alabama of Birmingham (UAB) in 2014 and her Doctor of Nursing Practice degree (DNP) and Nursing Education Certification at UAB in 2019.

She was recently awarded the Kim Noland Spirit Award from the Florida Association of Neonatal Nurse Practitioner (FANNP). Additionally, she received two scholarships from FANNP while in graduate school. She published a literature review titled Perinatal Palliative Care in the FANNP newsletter in 2018 and a peer-reviewed article in the Alabama Nurse titled Early Placement of PICC Lines and Early Removal of UVC to Reduce CLABSIs in the NICU in 2019. She holds memberships with ASNA, FANNP, and AAP. In 2018, she served as President Elect of District 2 in the Alabama State Nurses Association (ASNA) and then President of the district in 2019-2021. Dr. Humphries currently serves as the Vice President at the state level for ASNA. Dr. Humphries is chair of the Research and Poster committee for FANNP and recently lectured on a Neonatal Pharmacology in the FANNP 2021 conference.
Speaker Disclosures:
Financial: Dr. Jennifer Humphries has employment relationships with Birmingham Vital Care and DCH. She receives a speaking honorarium from PESI, Inc. She has no relevant financial relationships with ineligible organizations.
Non-financial: Dr. Jennifer Humphries is a member of the American Nurses Association.