Dr. Kathryn Truitt, PhD, MBA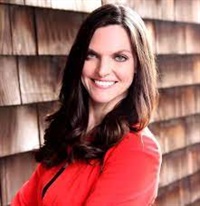 Kate Truitt, PhD, MBA, is a licensed clinical psychologist, applied neuroscientist, and internationally recognized expert in the neuroscience of trauma, stress, and resilience. She is regularly sought out as a contributor for global media outlets ranging from Oprah and Medium to the to the BBC and Today. Dr. Kate is an international trainer and has spoken at the United Nations, the United States Department of Defense, and PESI, among others. She has dedicated her life to advancing the treatment of trauma and stress-related disorders, eliminating the stigma surrounding mental health, and empowering wellness through the dissemination of psychoeducation and self-healing tools through her speaking engagements, books, blog, and social media presence.

Dr. Kate resides in Los Angeles, CA, where she leads her flagship organization, Dr. Kate Truitt & Associates. She also serves as CEO for both the Amy Research Foundation – a nonprofit focused on advancing the role of brain science in psychotherapy and eradicating the translational lag between science and clinical practice – and the Trauma Counseling Center of Los Angeles. In 2013 she founded Viva Excellence, a training institute that provides cutting-edge trainings and seminars that bring together the newest advancements in the fields of neuroscience and mental health. Dr. Kate is honored to be recognized as on the creators and developers of the Havening Techniques. She also serves as their global director of research and curriculum development.

Dr. Kate knows that when we choose to let every moment of adversity strengthen and empower us, we are choosing to become out strongest and most inspired selves. Her treatment model consists of three core pillars: trauma-informed, neuroscience-based, and resilience-focused care. These components, when taken together, empower individuals to become proactive participants their transformational journey as they heal the past, create the present, and build the future.

Speaker Disclosures:
Financial: Dr. Kate Truitt maintains a private practice. She is the CEO of the Trauma Counseling Center of Los Angeles. Dr. Truitt is the executive director and found of Viva Excellence and Amy Research Foundation. She is the executive director to American Cognitive Training Association. She is the global director of continuing education to The Havening Techniques. Dr. Truitt receives a speaking honorarium form PESI, Inc. She is a scientific advisor and board member to Anti-AgingGames.com. Her relevant financial relationship with Anti-AgingGames.com has been mitigated.
Non-Financial: Dr. Kate Truitt is a member of the American Psychological Association; the Los Angeles County Psychological Association; the International Society for Traumatic Stress Studies; the American Cognitive Training Association; and the San Gabriel Valley Psychological Association.