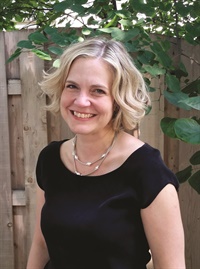 Dr. Jana Pressley is an Associate Professor and the Director of Clinical Training for the Clinical Psychology PsyD program at Wheaton College Graduate School in Wheaton, IL. In addition to administrative duties and leading student clinical seminar groups, Dr. Pressley teaches a course in professional development and ethics and a course on treating complex trauma in children and adults. In her academic role, Dr. Pressley also leads a research group focused on qualitative analysis related to complex trauma impact and adaptation, and is currently collecting data on a project interviewing young adult, court-involved men and women in urban Chicago about the impact of trauma history and community violence on relationships, coping, and resilience. Clinically, Dr. Pressley is working at a local outpatient counseling center that provides services in a low-income community, where she is engaged in the treatment of individuals, couples, and leads a trauma recovery group. Prior to her transition to Wheaton College in 2011, Dr. Pressley served at Richmont Graduate University (Chattanooga, TN) as an Assistant Professor, Assistant Dean of Students, and the Founder/Director of the Richmont Community Counseling Center (RCCC). At Richmont, Dr. Pressley designed and launched the Trauma Counseling specialization track for MFT and MA counseling students, in close collaboration with the Trauma Center senior leadership.
Speaker Disclosures:
Financial: Jana Pressley is director of clinical services at the Complex Trauma Treatment Center Boston. She is the co-director of the Complex Trauma Treatment Affiliates. She is a senior training associate of the Foundation Trust. Dr. Pressley is an adjunct associate professor at Richmont Graduate University.
Non-financial: Jana Pressley has no relevant non-financial relationship to disclose.