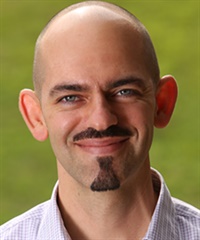 Jon G. Caldwell, DO, PhD, is a board-certified psychiatrist who specializes in the treatment of adults who have experienced relational trauma and addictive behaviors.  Currently, he is Chief Medical Officer at Meadows Behavioral Healthcare.  His approach to healing was heavily influenced by his PhD training at the University of California at Davis, where he began studying how early childhood maltreatment and insecure attachment relationships affect cognitive, emotional and social functioning. His clinical approach continues to be shaped by contemplative psychology and by the practice of mindfulness and self-compassion. Dr. Caldwell has published a number of articles on child maltreatment, attachment theory, emotion regulation and mindfulness and he is a noted international speaker and trainer on these and other topics.

Speaker Disclosures:
Financial: Jon Caldwell is the Chief Medical Officer at The Meadows Behavioral Health. He is also the Adult Psychiatrist at The Meadows of Wickenburg. Dr. Caldwell is the psychiatrist at FasPsych.
Non-financial: Jon Caldwell is a member of the American Osteopathic Association and American Psychiatric Association.