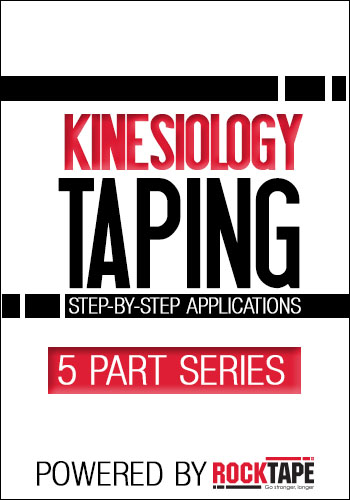 Powered by RockTape, this 5 hour, multi-part guide will show you step-by-step how to effectively use kinesiology tape with your patients.
Join one of today's leading taping experts, Dr. Shante Cofield, PT, DPT, OCS, CSCS, CF-L1, for a new course on strategic, effective, evidence-based interventions that maximize the effectiveness of kinesiology taping.
This video series will equip you with the right set of techniques and skills that will allow you to dramatically improve the lives of your patients and help them:
Overcome pain
Manage swelling and bruising
Increase mobility and flexibility
Improve healing time
Reduce scaring
You'll learn focused, clear and successful methods for effective taping applications for many conditions and patient populations, including:
Upper extremity rehabilitation
Lower extremity rehabilitation
Post-operative rehabilitation
Pregnant patients
Get started today, and become the kinesiology taping expert patients flock to!