Marijuana and Meth: What Every Mental Health Professional Needs to Know NOW - Digital Seminar Bundle
PART ONE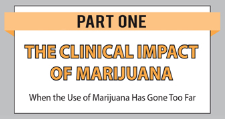 The Clinical Impact of Marijuana: When the Use of Marijuana Has Gone Too Far
As a mental health clinician, you're more likely than ever before to have clients who use marijuana and cannabis products.
And while the last decade has seen a cultural shift toward acceptance of marijuana use, cannabis has significant addictive potential that you can't afford to overlook as a mental health clinician. Cannabis Use Disorder can exacerbate your clients' mental health problems as they self-medicate to avoid uncomfortable emotions, thoughts, and memories.
Even if addiction isn't the focus of your practice, you need to be prepared when your client's use of marijuana and cannabis products goes too far!
Watch this recording and you'll get:
Tools and tactics to identify Cannabis Use Disorder in your clients

Techniques for successfully treating co-occurring disorders with marijuana users

Evidence-based approaches to manage cannabis withdrawal symptoms

The latest on Medication Assisted Treatment
Ensure you're confident in your ability to provide your clients' the best care possible and ready to navigate the ever-changing impacts of drug use on your work!
---
PART TWO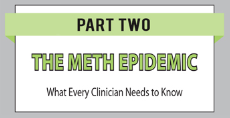 The Meth Epidemic: What Every Clinician Needs to Know
Dangerously addictive, meth is a drug that ends lives. It's literally a substance so volatile it puts holes in the human brain.
But it harms those far beyond the nearly half-million Americans that use meth each week. Families are neglected, children are exposed, and the prison system is overrun. It's everyone's problem.
As the tentacles of this sinister epidemic spread into our communities, you need to be prepared to address issues related to methamphetamine and other stimulant drug use in your clients' who use and in your clients' who have a drug user in their lives!
Whether you're an addictions professional, social worker, counselor, psychologist or nurse, this recording will give you the critical information you need to:
Understand the impact of co-occurring disorders with meth use on treatment outcomes

Work more effectively with clients that struggle with a dependency on meth

Be prepared for future trends and next steps in dealing with the meth epidemic
Make sure that you can be part of the solution to one of the scariest epidemics facing our communities today!
---

Get both sessions and save $100!
$299.98 - $199.98 - Meth and Marijuana
You'll receive a $100 discount for getting both digital seminars!
Click here to add Additional Participant CE for The Clinical Impact of Marijuana - $19.99 per participant.
Click here to add Additional Participant CE for The Meth Epidemic - $19.99 per participant.