Description
You've seen it too….
With the goal of losing weight, patients will try endless efforts and gimmicks. As providers, we have explained the importance of maintaining a healthy weight and lifestyle. These conversations can lead to frustrations, for everyone involved.
Studies show a 5-7% weight loss with behavior changes (a mere 10-15 pounds for a 200-pound person). Often weight loss efforts lead to weight cycling, which carries documented health risks and often leads to higher than initial weights. In the past there have been a lot of assumptions about the cause of weight being more behavioral. Newer evidence supports a more genetic, environmental, and biologic relationship with weight.
However, many healthcare providers continue to recommend behavior changes for weight loss, despite documented research showing not only poor success with those tactics but great harm including weight stigma, decreased utilization or delay in medical care, repeated weight loss and regain/weight cycling, reduced self-esteem/motivation, eating disorders, stress, and depression. All of which have been shown to contribute negatively to overall health.
The seriousness of this situation has led both patients and providers to look at pharmacological interventions to manage weight. These options have significant cost and risk that need to be carefully considered against the potential benefits. You have an incredible opportunity to learn from Laurie Klipfel, RN, MSN, ANP-BC, CDCES, WCC, as she breaks down the very latest evidence supported weight loss medication options.
Imagine being able to support the lasting weight loss outcomes you've been hoping patients would experience! Sign up today!
Credits
---
CE Information Coming Soon
Continuing education credit information is coming soon for this live webcast.

---
---
Speaker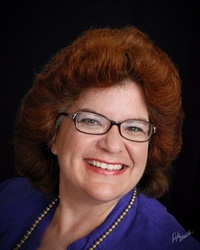 Touchette Regional Hospital
---
Laurie Klipfel, RN, MSN, ANP-BC, CDCES, WCC, has been a Certified Diabetes Care and Education Specialist for over 20 years managing both impatient and outpatient care for patients with diabetes. She has managed several hospital ADA-recognized diabetes education programs, is a Board-Certified Adult Nurse Practitioner with specialty in endocrinology and has a certification in wound care.

Laurie is a member of the American Association of Diabetes Care and Education Specialists and past president of her local chapter. She is a certified insulin pump trainer and has published articles on use of insulin pumps for hospitalized patients. Her practical patient experiences, supported by clinical knowledge, provide a blend of information on how to treat diabetes today.

Speaker Disclosures:
Financial: Laurie Klipfel has an employment relationship with the VA-St. Louis. She receives a speaking honorarium and recording royalties from PESI, Inc. She has no relevant financial relationships with ineligible organizations.
Non-financial: Laurie Klipfel has no relevant non-financial relationships.
---
Additional Info
Access Period for Live Webcast
For live CE credit, you must watch the live webcast in its entirety at its scheduled time and complete the CE quiz and evaluation within one week. You will have access for 90 days after the program for review.
Webcast Schedule
Please note: There will be a 70-minute lunch and two 15-minute breaks; one in the morning and one in the afternoon. Lunch and break times will be announced by the speaker and at their discretion. A more detailed schedule is available upon request.
Questions?
Visit our FAQ page at www.pesi.com/faq or contact us at www.pesi.com/info
Objectives
Apply the latest evidence to select current pharmacological options for weight loss in patients.
Analyze the benefit vs cost and risk of the various weight loss medication options available today.
Evaluate the effect on weight for medications intended to treat other ailments such as hypertension, diabetes, or depression.
Determine benefits of focusing on outcomes such as health/longevity, rather than weight.
Choose therapies that best meet individual needs and provide effective support.
Investigate how big business can influence standards/recommendations for healthcare providers regarding weight loss options.
Develop techniques for successful motivational interviewing.
Outline
Current Non-Pharmacological Options
"Healthy" Diets
Dash diet
Mediterranean diet
Paleo
Atkins
Keto
Plant-based diet
Commercially prepared meals
Commercial weight loss plans
Activity
Cardio/aerobic
Resistance training/anerobic
Stretch/flexibility
Precautions
Stress management
Sleep hygiene
Surgical options
Motivational techniques to maintain healthy habits and avoiding fads
Pharmacological Options for Weight Loss
Older Medications Taken Off the Market Due to Complications
Sibutramine
Fenfluramine/phentermine "fen-phen"
Lorcaserin
Limitations/bias of older recommendations
FDA Approved Medications for Weight Loss (Effectiveness, Dosage, Side Effects, Warnings, Cost)
Orlistat
Phentermine/topiramate
Naltrexone/buproprion
Liraglultide
Semaglutide
Setmelanotide (only approved for 3 rare genetic conditions)
Medications Approved for Short Term Use Only (12 weeks)
Phentermine
Benzphetamine
Diethylpropion
Phendimetrazine
Medications Used Off Label for Weight Loss
A drug approved for treating a different medical problem
Two or more drugs at the same time
A drug for a longer time period than approved by the FDA
"Food Supplements" Not Under FDA Guidelines
Potential Mechanisms of Action for Future Medications
Regulating several gut hormones at the same time
Targeting specific genes that cause obesity
Allowing people to lose body fat without losing muscle during weight loss
Changing bacteria in the gut to control weight
Medications Used for Other Conditions that Affect Weight
Diabetes medications
Hypertension medications
Psychiatric medications
Target Audience
Nurse Practitioners
Clinical Nurse Specialists
Nurses
Physician Assistants
Pharmacists
Dietitians
Certified Diabetes Care and Education Specialists