Description
Over 80% of mothers say they want to breastfeed their babies – but by the time they leave the hospital almost 20% of those babies have already been given formula. Can we change that metric? Why do babies seem to refuse the breast, and what help can we offer?
Parents can feel confused, frustrated, and overwhelmed. They report that information has not been consistent amongst the nurses helping them. How can we change that? What can we do to help hit the reset button for babies who are neurologically disorganized and fighting the breast?
Begin your journey towards IBCLC certification with over 5 CE hours towards the 90 Lactation Education hours needed for the exam, based on the IBLCE Core Competencies!
Credits
Planning Committee Disclosure - No relevant relationships
All members of the PESI, Inc. planning committee have provided disclosures of financial relationships with ineligible organizations and any relevant non-financial relationships prior to planning content for this activity. None of the committee members had relevant financial relationships with ineligible companies or other potentially biasing relationships to disclose to learners. For speaker disclosures, please see the faculty biography.
---
* Credit Note -
**
NOTE: Tuition includes one free CE Certificate (participant will be able to print the certificate of completion after passing the online post-test (80% passing score) and completing the evaluation). Instructional methods will include PowerPoint, didactic lecture, and others.
Continuing Education Information: Listed below are the continuing education credit(s) currently available for this non-interactive self-study package. Program content is reviewed periodically per accrediting board rules for currency and appropriateness for credit. Credit approvals are subject to change. Please note, your state licensing board dictates whether self-study is an acceptable form of continuing education. Please refer to your state rules and regulations. If your profession is not listed, please contact your licensing board to determine your continuing education requirements and check for reciprocal approval.
For other credit inquiries not specified below, please contact info@pesi.com or 800-844-8260 before purchase.
Materials that are included in this course may include interventions and modalities that are beyond the authorized practice of your profession. As a licensed professional, you are responsible for reviewing the scope of practice, including activities that are defined in law as beyond the boundaries of practice in accordance with and in compliance with your profession's standards.
For Planning Committee disclosures, please see below. For speaker disclosures, please see the faculty biography.

---
Pharmacology Nurse Practitioners
This self-study program offers 60 instructional minutes of pharmacology content which is designed to qualify for 1.0 contact hours toward your pharmacology requirement.
---
Nurses, Nurse Practitioners, and Clinical Nurse Specialists
PESI, Inc. is accredited as a provider of nursing continuing professional development by the American Nurses Credentialing Center's Commission on Accreditation. Nurses completing these self-study materials will earn 5.75 contact hours. Expires: 08/30/2025.
---
California Nurses
PESI, Inc. is a provider approved by the California Board of Registered Nursing, Provider #: 17118 for 5.5 self-study contact hours.
** You will need to provide your license number to PESI. PESI must have this number on file in order for your hours to be valid.
---
Florida Nurses
PESI, Inc. is an approved provider by the Florida Board of Nursing. Provider #: FBN2858. These materials qualify for 5.5 self-study contact hours.
---
Iowa Nurses
PESI, Inc. is an approved provider by the Iowa Board of Nursing. Provider #: 346. Nurses successfully completing these self-study materials will earn 5.75 self-study contact hours. Please email cepesi@pesi.com with your license number, include the title, speaker name and date. PESI must have this number on file in order for your hours to be valid.
---
Other Professions
This self-study activity qualifies for 5.75 continuing education clock hours as required by many national, state and local licensing boards and professional organizations. Save your activity advertisement and certificate of completion, and contact your own board or organization for specific requirements.
---
---
Speaker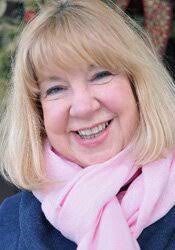 ---
Dawn M. Kersula, MA, RN, LCCE, FACCE, IBCLC, is a lactation specialist and perinatal educator who founded/continues to staff the outpatient lactation clinic at a hospital in Vermont. She has worked with birthing and breastfeeding families for more than 30 years. Respected for her expertise in the field, Dawn is a requested presenter at international childbirth conferences and locally continues to coordinate her hospital's perinatal education programs/support groups. As president of the Vermont Lactation Consultants Association, she works closely with the Vermont State Breastfeeding Network to offer training opportunities throughout the state and has had the opportunity to impact change through several legislative initiatives that have resulted in pro-breastfeeding legislation in Vermont.

Dawn's passion and commitment are evidenced through her certification as a Lamaze Certified Childbirth Educator (LCCE), active involvement with ILCA (International Lactation Consultants Association), and appointment as a fellow with the American College of Childbirth Educators (FACCE). Her master's research focused on PTSD following traumatic childbirth experiences and, in her role as a perinatal psychologist, she continues to have a special interest in the developmental transition to motherhood. To her credit, Dawn has published over 30 articles pertaining to the specialty of breastfeeding.

Speaker Disclosures:
Financial: Dawn Kersula has an employment relationship with Lactation Education Consultants. She receives a speaking honorarium from PESI, Inc. She has no relevant financial relationships with ineligible organizations.
Non-financial: Dawn Kersula is an author for Baby Steps Blog.
---
Additional Info
Access for Self-Study (Non-Interactive)
Access never expires for this product.
Questions?
Visit our FAQ page at www.pesi.com/faq or contact us at www.pesi.com/info
Objectives
Apply the BASICS of breastfeeding assessment to deepen latch.
Evaluate positioning for breastfeeding couplets based on infant preference and need.
Analyze the hierarchy of pharmacokinetics to evaluate the safety of medications during breastfeeding.
Determine available antidepressants for use during the postpartum and their safety for breastfeeding couplets.
Appraise new research suggesting the role of insulin in milk production.
Investigate D-MER and proposed role of oxytocin and dopamine in its etiology and severity.
Apply an understanding of states of infant consciousness to feeding rhythms.
Design a care plan utilizing feeding alternatives for babies struggling with latch in the first days postpartum.
Outline
Breastfeeding Latch, Suck & Positioning
What is a good latch?

The best position is the one that works
Studies show families want hands-on, practical help with latch and positioning
Physiologic breastfeeding (also called Baby-Led) encourages babies and moms to follow their instincts

Steps to an effective feed
BASICS can help staff and families assess and improve latch

B = Belly to Belly
A = Alignment
S = Space
I = In Close
C = Cheeks and Chin
S = Sucking and Swallowing

What about babies who "fight the breast"?

Assist with positional stability and teach the parent WHY the baby does what they do
Maternal and infant conditions can affect latch and positioning

Babies come with a history

The role of birth, stimulation, medications
Gestational age
Neurologic disorganization
Self-Efficacy
Pathways to self-efficacy

Performance accomplishment
Vicarious experiences
Verbal persuasion

Distressed behavior

Babies who have been repeatedly pushed forcefully to the breast can learn it's a place of discomfort, not comfort
Feed in an alternate way
Re-establish trust

Back to the breast: Make it feel safe

STS or not: "How do we fit together?"
Mother keeps calm, follows infant lead
Use your expertise only when needed

GLOW authors suggest

On days 2-3 share info about feeding cues and latch
Supports lactogenesis II and the making of milk
Supply will "take off like a rocket"
Alternative Feeding Methods
What is normal weight loss?
Start with hand expression
Choose a safe way to get the milk into the baby – Global Media video
Safe use of nipple shields
Safe use of paced bottle feeding
Push the reset button
Teach parents about infant states of consciousness
Medication Safety
Considerations for availability

Molecular weight
Lipid solubility
Excretion of drugs including half life
Oral bioavailability
Timing in lactation

Translating the theory into real life

Hale's Lactation Risk Categories
Antidepressants
Cannabis
Cigarettes
Alcohol
SARS-COV2 vaccines and therapies
Hormonal contraceptives

Resources

Infant Risk Center
PLLR labeling
References in print
Anatomy and Physiology Update
4-18 Ductal openings (previously thought 15-20)
The ducts branch closer to the nipple – the lactiferous sinuses do not exist
Ducts can be just below the skin surface, making them easily compressible
Most glandular tissue is found within 30 mm (~1.2 inches) of the nipple
Montgomery Glands are now called Areolar Glands
Lactogenesis I (Secretory Differentiation)
Lactogenesis II (Secretory Activation)
Protracted nipples
Inverted nipples (Grade 1 – 3)
Baseline prolactin levels
The role of insulin
Is oxytocin always our friend?
New research on Dysphoric Milk Ejection Reflex
Target Audience
Nurses
Nurse Practitioners
Clinical Nurse Specialists
Doulas
Midwives
Clinical Nurse Specialists
Lactation Consultants
Childbirth Educators