Description
"Psychodrama is one of the most effective treatments of PTSD and developmental trauma that I am familiar with, and Tian Dayton has written a terrific manual to serve as our guide."
- Bessel van der Kolk, MD, professor of psychiatry at Boston University School of Medicine, president of the Trauma Research Foundation, and author of the #1 New York Times bestseller The Body Keeps the Score

"In this treatment guide, Tian Dayton has provided us with an unparalleled approach for treating relational trauma. I highly recommend this book to anyone who is treating the pain of unhealed attachment wounds."
- Peter Levine, PhD, developer of Somatic Experiencing® and best-selling author of Waking the Tiger

Help clients respond to stress as the adults they are today, not the wounded children they once were.

Because early attachment ruptures undermine trust and fuel disconnection, adult children of relational trauma often resist the very vehicles that would help them heal – feeling, naming, and sharing the contents of their inner world with another human being.

In Treating Adult Children of Relational Trauma, world-renowned psychologist, author, and psychodramatist Dr. Tian Dayton expertly weaves together the very best of what works in psychodrama, sociometrics, and addictions treatment to create her unique, experiential approach to treating the ever-nuanced impact of early relational trauma. Grounded in the principles of interpersonal neurobiology, polyvagal theory, and somatic experiencing, this treatment guide includes 85 structured interventions that innately "warm up" the limbic system and allow space for healing in real time. Using Dr. Dayton's easy-to-follow, step-by-step approach, clinicians can help clients:
Repair, rather than reenact, painful relational trauma dynamics in their lives
Experience the safety of healing through connection, movement, and engagement with others
Feel empowered to become active shareholders in their own recovery
Author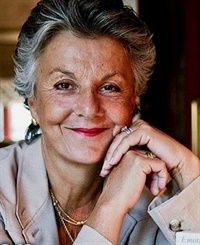 ---
Tian Dayton, PhD, is a Senior Fellow at The Meadows and a nationally renowned speaker, expert, and consultant in trauma, addiction, and psychodrama. Her work has been praised by many of today's leading voices in psychotherapy including Peter Levine and Stephen Porges.

Dr. Dayton is the director of The New York Psychodrama Training Institute and author of 15 books including the soon to be released Treating Adult Children of Relational Trauma (PESI Publishing, 2023).

A board-certified trainer in psychodrama, sociometry and group psychotherapy, she's spent her decades long career adapting psychodrama and sociometry for work specifically with relational trauma and addictions. Her trademarked processes Socio Metrics, are in use nationally and around the world, as is her model Relational Trauma at NYU for eight years, and has appeared a guest expert on NBC, CNN, MSNBC and other major media outlets. She has received many awards for her work including the Lifetime Achievement Award from the American Society of Psychodrama, Sociometery and Group Psychotherapy.

Speaker Disclosures:
Financial: Dr. Tian Dayton is a senior fellow at the Meadows and has employment relationships with New York Psychodrama Training Institute, Sociometric Institute, Caron Foundation, New York University, Bethany Montessori School, and the Himalayan Institute. She is the editor-in-chief for the Journal of Psychodrama, Sociometry and Group Psychotherapy. She is a national speaker and consultant and receives royalties as a published author. Dr. Dayton receives a speaking honorarium and recording royalties from PESI, Inc. She has no relevant financial relationships with ineligible organizations.
Non-financial: Dr. Tian Dayton is a fellow of the American Society of Psychodrama, Sociometry and Group Psychotherapy. She is a blog writer for Counselor Magazine, Recovery View and The Huffington Post, Thrive Global, and Meadows Media.
---
Endorsements
"Psychodrama is one of the most effective treatments of PTSD and developmental trauma that I am familiar with, and Tian Dayton has written a terrific manual to serve as our guide. Psychodrama helps to make our inner world visible and manifest what we struggle with, not so much by words, but by actions, making the invisible observable and measurable. Operating in a space where important people from our past are recreated in the living present, and where we can experience and manifest our confused inner world, we can finally say the words that were never spoken, and allow feelings to emerge that could not be expressed back then. Working with others in a three-dimensional space, as psychodrama does, can not only uniquely create a timeless experience where past and present can merge to help us reconfigure our mental alignment, but also provide profound reparative experiences."
- Bessel van der Kolk, MD professor of psychiatry at Boston University School of Medicine, president of the Trauma Research Foundation, and author of the #1 New York Times bestseller The Body Keeps the Score

"We store the imprint of trauma in our bodies as 'snapshots' frozen in the nervous system that tell the story of how the body-mind experienced trauma. Therapists need to understand what the living, sensing body is telling us in order to help clients heal. Tian Dayton's approach to embodied therapy using psychodrama informed by Somatic Experiencing® allows the body's unspoken voice to come forward and be heard. In this treatment guide, Tian has provided us with an unparalleled approach for treating relational trauma that confirms what we know to be true: Bringing the body into healing is a crucial component of recovery. I highly recommend this book to anyone who is treating the pain of unhealed attachment wounds."
- Peter Levine, PhD, developer of Somatic Experiencing® and best-selling author of Waking the Tiger

"Tian Dayton has done the field a tremendous service in making the active, experiential components of psychodrama and sociometry available to the layperson in the form of sociometrics. In my role as chief clinical officer at Phoenix House, she worked with me and several trainers in getting sociometrics to the staff in over 100 treatment programs. The clinical staff consisted primarily of entry-level staff and still they were able to implement the skills of sociometrics in the form of feelings floor checks, timeline work, letter writing, social atoms (on paper), and other activities with fidelity and competence. Importantly, the staff embraced these activities with enthusiasm and excitement. These skills profoundly increased the engagement of the staff and transformed the level of clinical services provided at the treatment programs. I can't thank Tian enough for having the amazing intellect that was able to transform components of psychodrama and sociometry – skills that take years to learn – into the easy-to-implement sociometrics that get clients out of their seats and into the here and now!"
- Deni Carise, Phd, adjunct clinical professor at the University of Pennsylvania

"Tian Dayton is brilliant, and her work on sociometrics is groundbreaking for addiction and other mental health disciplines due to the nature of incorporating psychodrama and sociometry into treatment. We at NAADAC are so thrilled with this work that we are partnering with Dr. Dayton to create a certificate program in order to advance training and skills for therapists and counselors to help heal their clients. Not only does this work heal the clients, but it is cyclical – it also heals the counselor as they use it! The value and need for adult relational trauma treatment is huge due to the environmental issues we have all been faced with these past years, and as we heal the adult clients, they can heal their children and grandchildren. I am excited to learn and use this model for skill development, and more so, for the generational healing I have been doing in my own family to grow generations of health, recovery, and happy lives."
- Cynthia Moreno Tuohy, BSW, NCAC II, executive director of NAADAC, the Association for Addiction Professionals