Description
"Dafna Lender's framework, integrative attachment family therapy (IAFT), uses the power of neuroplasticity to provide parents and children with new experiences of safety and connection that shift trauma-informed relationships. It offers a powerful mental health intervention that can help families to heal. If parents and therapists follow Dafna's guidance, they can make significant progress in reducing attachment trauma in future generations." - Bessel van der Kolk, MD, #1 New York Times best-selling author of The Body Keeps the Score

The key to meaningful change is connection.

Integrated Attachment Family Therapy (IAFT), developed by family therapy expert and attachment specialist Dafna Lender, is a powerful intervention approach that addresses a wide array of issues that make their way to a therapist's office: difficult behaviors on the part of the child, such as frequent arguments and tantrums, disobedience, and indifference, and reactive behaviors on the part of the parents, such as yelling, pleading, threatening, and giving up or giving in.

Instead of viewing the child as the problem, IAFT addresses the crux of the issue: a misalignment in the parent-child relationship. In this treatment guide, Dafna walks readers through the IAFT framework, providing therapeutic insight and concrete strategies to help families achieve meaningful and lasting change.

Whether you're a clinician, child welfare worker, educator, or professional working with children in any capacity, this must-have resource will allow you to:
Create a strong alliance with parents – the crucial, and often missing, piece of therapeutic work with children
Overcome a host of complex, off-putting defenses and dysfunctions that come with working directly with parents
Uncover the reasons for the emotional misalignment between parent and child
Guide families in looking at the source of the problem rather than at superficial behaviors
Enhance children's attachment security, resiliency, and sense of self
With this clinical guide, you can truly help families transform into happy and well-functioning environments where children can thrive.
Author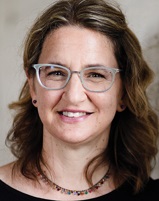 The Theraplay Institute
---
Dafna Lender, LCSW, is an international trainer and supervisor for practitioners who work with children and families. She is a certified trainer and supervisor/consultant in both Theraplay and Dyadic Developmental Psychotherapy (DDP). Dafna's expertise is drawn from 25 years of working with families with attachment in many settings: at-risk after school programs, therapeutic foster care, in-home crisis stabilization, residential care and private practice. Dafna's style, whether as a therapist or teacher, is combining the light-hearted with the profound by bringing a playful, intense and passionate presence to every encounter.
Dafna is the co-author of Theraplay: The Practitioner's Guide (2020). She teaches and supervises clinicians in 15 countries in 3 languages: English, Hebrew and French.
Speaker Disclosures:
Financial: Dafna Lender maintains a private practice. She is a published author and receives royalties. She receives a speaking honorarium and recording royalties from PESI, Inc. She has no relevant financial relationships with ineligible organizations.
Non-financial: Dafna Lender is an author for Psychotherapy Networker.
---
---
Molly Gage, PhD, is a book developer and developmental editor who specializes in transformative nonfiction.
---
Endorsements
"Dafna Lender's framework, integrative attachment family therapy (IAFT), uses the power of neuroplasticity to provide parents and children with new experiences of safety and connection that shift trauma-informed relationships. It offers a powerful mental health intervention that can help families to heal. If parents and therapists follow Dafna's guidance, they can make significant progress in reducing attachment trauma in future generations."
-Bessel van der Kolk, MD, #1 New York Times best-selling author of The Body Keeps the Score

"Integrative Attachment Family Therapy is a child-focused, multidimensional framework on the vanguard of treatments that heal and strengthen attachment issues in the parent-child relationship. With clear, accessible language and illustrative case examples, Dafna Lender shows how activities based on somatic practices can intervene in problem behaviors in children and in parents. The result is a comprehensive book that will benefit all mental health care professionals who strive to alleviate children's pain and reconstruct family functioning. "
-Peter A. Levine, PhD, best-selling author of Waking the Tiger: Healing Trauma and Trauma Through a Child's Eyes: Awakening the Ordinary Miracle of Healing

"Dafna Lender presents an integrated therapeutic approach, IAFT, as an accessible, intuitive, optimistic, and compassionate strategy to strengthen the parent-child relationship. The product of this integration is a transformative therapeutic strategy that leverages the importance of both child and parent feeling safe enough to trust each other. Through clinical examples, we observe how this new felt sense of safety enables both the parent and child to become more accurate and respectful witnesses, a process that evolves into the parent-child co-regulation becoming more symmetrical and imbued with the resilience necessary to process potentially disruptive challenges that may confront either the child or the parent."
-Stephen Porges, PhD, author of The Polyvagal Theory and Clinical Applications of the Polyvagal Theory

"This book should be required reading for anyone who works with children. As experienced therapists know, no one clinical model is comprehensive enough to work for everyone. However, Dafna Lender's integrative attachment family therapy comes darn close. I am hard pressed to think of parents and children who would not be helped by her elegant approach. Through her gift of storytelling, complex ideas come alive in ways that are both poetic and practical. I can't recommend this illuminating book highly enough!"
-Karen Doyle Buckwalter, LCSW, RPT-S, author and podcaster