Description
Are you keeping up with the current recommendations and guidelines?
No matter your specialty, you MUST know how to address the unique concerns of the older adults under your care. Geriatrics is a field in and of itself, but many of us haven't had extensive training on the nuances and complexities that make treatment challenging. In this comprehensive program, geriatric expert, Steven Atkinson, PA-C, MS, will guide you through the normal and abnormal changes of the aging mind and body, providing you with the knowledge that will improve the care you provide. Steven is passionate about his work and looks forward to sharing his expertise with you. Leave with practical and insightful tips and tools you can use the next day!
Identify complications and respond more appropriately
Confidently and effectively communicate with patients and their families
Provide safer and more effective care
Get Management Strategies and More for:
Alzheimer's Disease & Dementias
Pain Management
Geriatric Pharmacology
Geriatric Emergencies
Managing Challenging Behaviors
Caregiver Stress & Burnout
And Much More
You will be able to demonstrate your expertise caring for this patient population as you earn your certification as an Evergreen Certified Dementia Care Specialist through Evergreen Certifications. In just two days, you will meet the educational hours to qualify for this respected certification.
Sign up today....before this training is at capacity!
---
CERTIFICATION MADE SIMPLE!
• No hidden fees – PESI pays for your application fee (a $99 value)*!
• Simply complete this live event and the post-event evaluation included in this training, and your application to be an Evergreen Certified Dementia Care Specialist (ECDCS) through Evergreen Certifications is complete.*

Attendees will receive documentation of ECDCS designation from Evergreen Certifications 4 to 6 weeks following the program.
* Professional standards apply. Visit evergreencertifications.com/ecdcs for professional requirements.
Credits
---
CE Information Coming Soon
Continuing education credit information is coming soon for this live webcast.

---
---
Speaker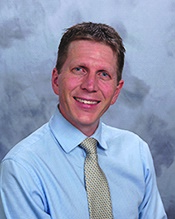 ---
Steven Atkinson, PA-C, MS, is a board-certified Physician Assistant specializing in Geriatric Internal Medicine. He practices medicine in the greater Minneapolis area. In addition to his private practice, he has been on the faculty at the University of Utah since 1994 and has been involved in medicine for over 30 years.

Steven is the co-founder of Twin Cities Physicians, which serves older adults at nearly all levels of their care. He has presented nationally for over 15 years, primarily speaking about geriatric-related syndromes.

Steven is the author of Geriatric Pharmacology: The Principals of Practice & Clinical Recommendations, Second Edition, and also sits on several boards whose purpose is to elevate the level of care in medicine for the patients they serve. Steven has been described as a "dynamic" educator and one of the most engaging presenters around.
Speaker Disclosures:
Financial: Steven Atkinson is the founder and co-owner of Twin Cities Physicians and Midwest Geriatrics Services, and he is the owner of Mindful Geriatrics, LLC. He provides legal counseling services to medical professionals and receives compensation. He is adjunct faculty at the University of Utah. Steven Atkinson receives a speaking honorarium and recording royalties from PESI, Inc. He has no relevant financial relationships with ineligible organizations.
Non-financial: Steven Atkinson is a member of the board for MDMA. He is a member of AMDA/PALTC, GMPA, and others. For a complete list, please contact info@pesi.com.
---
Additional Info
Access Period for Live Webcast
For live CE credit, you must watch the live webcast in its entirety at its scheduled time and complete the CE quiz and evaluation within one week. You will have access for 90 days after the program for review.
Webcast Schedule
Please note: There will be a 70-minute lunch and two 15-minute breaks; one in the morning and one in the afternoon. Lunch and break times will be announced by the speaker and at their discretion. A more detailed schedule is available upon request.
Questions?
Visit our FAQ page at www.pesi.com/faq or contact us at www.pesi.com/info.
Objectives
DAY ONE

Session 1: Differentiating Dementias
Appraise the signs and symptoms of Alzheimer's disease and other dementias.
Determine appropriate diagnostic tests to achieve accurate diagnosis.
Devise interventions that are effective and promote positive communication between staff, family & the older adult.
Session 2: Geriatric Pharmacology: Tools for the Healthcare Professional
Apply techniques and identify strategies to avoid adverse drug events and drug disease interactions.
Develop individualized monitoring plans for geriatric patients through the evaluation of high risk medications.
Appraise at least three new guideline recommendations related to geriatric pharmacology.
Session 3: Pain Management in the Elderly
Implement controlled substance/pain management contracts into practice.
Prepare to manage symptoms of controlled substance and alcohol misuse and abuse in geriatric patients.
Develop best practice methods for prescribing in the geriatric population.
DAY TWO
Session 1: Managing Geriatric Behaviors: Wandering, Aggression, Malnutrition and More
Determine strategies to diminish the occurrence of behavioral problems in individuals with dementia.
Apply behavioral and environmental techniques to diminish challenging behavioral problems.
Analyze how cognitive impairments in older individuals is affected by environment, caregiver schedules, and responses to the behaviors.
Session 2: Geriatric Emergencies
Develop strategies to identify abuse and neglect.
Distinguish etiologic and pathologic factors associated with neurological, orthopedic, abdominal, cardiovascular & pulmonary emergencies.
Differentiate between typical aging and complex co-morbidities in the elderly.
Session 3: Top Ten Medications to Avoid in the Geriatric Patient
Develop age-sensitive principles for medication dosing and management to clinical scenarios.
Propose key questions useful for identifying and managing polypharmacy in older adults.
Outline
DAY ONE
SESSION 1: DIFFERENTIATING DEMENTIAS
Distinguishing the various types of dementia is often difficult. This session provides tools to appropriately screen patients experiencing dementia, along with discussion of the most effective interventions to improve the care you provide.
Normal vs. Abnormal Aging
Types of Dementias
Alzheimer's Disease
Parkinson's Disease Dementia
Substance-Induced Neurocognitive Disorder
Pharmacological Management
SESSION 2: GERIATRIC PHARMACOLOGY: TOOLS FOR THE HEALTHCARE PROFESSIONAL
For geriatric patients taking more than five medications, the statistical chance of a drug drug interaction or adverse event is 100%! For those experiencing an adverse drug event, one third will require additional treatment. This session will provide straightforward tools that will help you care for older adults receiving multiple medications.
Drug Utilization Amongst the Elderly
Billing Codes That You MUST Know
Clinical Pharmacological Issues in the Elderly
SESSION 3: PAIN MANAGEMENT IN THE ELDERLY
This presentation will review the different categories of controlled substances and their appropriate use in the geriatric patient. Explore special considerations and tools to aid in prescribing and managing pain in the geriatric patient.
The Challenges Associated with Controlled Substances
Pain Control... Is every patient's RIGHT
DAY TWO
SESSION 1: MANAGING GERIATRIC BEHAVIORS: WANDERING, AGGRESSION, MALNUTRITION AND MORE
Behaviors such as wandering, aggression and anxiety can pose significant barriers to the delivery of essential care. Geriatric syndromes such as malnutrition, dehydration and insomnia can diminish quality of life and threaten independence. This session will explore the most frequent problematic behaviors and discuss strategies to improve the care you provide to your geriatric patients.
Wandering
Physical Aggression
Inappropriate Sexual Behaviors
Eating Issues & Nutrition in Elders with Dementia
Sleepless Nights & Sundowning
Professional Issues
SESSION 2: GERIATRIC EMERGENCIES
A high-energy, dynamic session filled with interesting case studies, insightful discussions and interactive learning. You will leave with practical techniques that you can apply right away – if you work with geriatric patients, you don't want to miss this!
Physiological Changes with Aging
Common Underlying Chronic Illness
Cardiovascular Emergencies
Pulmonary Emergencies
Cerebrovascular Emergencies
Orthopedic Emergencies
Abdominal Emergencies
SESSION 3: TOP TEN MEDICATIONS TO AVOID IN THE GERIATRIC PATIENT
Explore medication dosing guidelines and polypharmacy management principles to ensure safe prescribing in the geriatric patient. Review the top ten medications to avoid and alternatives that can be equally effective.
The BEERS List
Risks Associated with Anticholinergic Drugs
The TOP TEN
5 Things Patients & Physicians Should Question
Target Audience
Nurses
Nurse Practitioners
Clinical Nurse Specialists
Physician Assistants
Physical Therapists
Physical Therapist Assistants
Occupational Therapists
Occupational Therapy Assistants
Speech-Language Pathologists
Social Workers
Physicians
Reviews
Overall:
5
Total Reviews: 17