Description
When clients have chronic health problems, therapy becomes even more complicated.
Already struggling with their mental health symptoms, these clients are confused, frustrated, and demoralized by their medical illness. It interferes with their self-efficacy and functioning, and it creates profound shifts in their identity and relationships.
Of course, they need their medical providers to help manage their condition.
But they also need you.
Faced with complicated terminology, unappealing decisions regarding treatment options, and challenging lifestyle changes, you might feel as intimidated and hopeless as your clients.
Now you can become a source of help and hope for your clients with chronic medical illness. During this training, Teresa Deshields, PhD, ABPP, will use her 20+ years of experience treating clients with chronic illness to walk you step by step through the latest evidence-based strategies to improve mood, pain, and functioning. You'll gain the skills you need to confidently implement:
Key collaborative assessments tools for distress, quality of life, anxiety, and more
Cutting edge strategies from CBT, ACT, MI and more to reduce the burden of medical illness
Best practices for involving caregivers and families in treatment, collaborating with healthcare providers, and other ethical and professional issues
PURCHASE TODAY to meet the growing demand for behavioral treatment interventions for clients coping with chronic medical illness!
Credits
Planning Committee Disclosure - No relevant relationships
All members of the PESI, Inc. planning committee have provided disclosures of financial relationships with ineligible organizations and any relevant non-financial relationships prior to planning content for this activity. None of the committee members had relevant financial relationships with ineligible companies or other potentially biasing relationships to disclose to learners. For speaker disclosures, please see the faculty biography.
---
CE Information Coming Soon
---
Continuing education credit information is coming soon for this non-interactive self-study package.

CEs may be available for select professions, as listed in the target audience. Hours will be dependent on the actual recording time. Please check with your state licensing board or organization for specific requirements.

There may be an additional fee for CE certificates. Please contact our Customer Service at 1-800-844-8260 for more details.

**Materials that are included in this course may include interventions and modalities that are beyond the authorized practice of mental health professionals. As a licensed professional, you are responsible for reviewing the scope of practice, including activities that are defined in law as beyond the boundaries of practice in accordance with and in compliance with your professions standards.
---
---
Speaker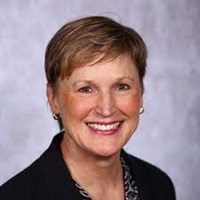 ---
Teresa L. Deshields, PhD, ABPP, is a licensed clinical psychologist and a board-certified health psychologist. She is adjunct professor of medicine and psychiatry & behavioral sciences at Rush University School of Medicine in Chicago. She is a Fellow of the American Psychological Association, as well as a Fellow of the American Psychosocial Oncology Society and its past president. She has worked for over 20 years as a clinician in psycho-oncology, treating cancer patients and survivors and their family members, throughout the cancer continuum. She has published over 50 peer-reviewed manuscripts, several invited papers, and a book on psychological treatment of cancer patients.
Speaker Disclosures:
Financial: Dr. Teresa Deshields has an employment relationship with Rush University Medical Center and receives royalties as a published author. She is a consultant with AstraZeneca and R3 Continuum. Dr. Deshields receives a grant from the American Cancer Society. She receives a speaking honorarium and recording royalties from PESI, Inc. All relevant financial relationships with ineligible organizations have been mitigated.
Non-financial: Dr. Teresa Deshields is a member of the American Psychological Association, the Society for Health Psychology, and the American Psychosocial Oncology Society.
---
Additional Info
Access for Self-Study (Non-Interactive)
Access never expires for this product.
Questions?
Visit our FAQ page at www.pesi.com/faq or contact us at www.pesi.com/info
Objectives
Utilize screening and assessment instruments to monitor depression and anxiety symptoms in clients coping with chronic medical illness to inform treatment planning.
Appraise the impact of at least three client losses related to chronic medical illness.
Conduct cognitive restructuring to reduce catastrophizing related to medical illness.
Utilize at least two interventions to decrease symptoms of pain, nausea, fatigue, and insomnia.
Demonstrate at least two strategies for supporting family caregivers.
Apply the SBAR method to communication with healthcare professionals.
Outline
Establishing Whole Person Care
What it is and why it's important
How to talk with clients about medical problems
Facilitating engagement with the client who considers their problem to be only medical
Social desirability and other challenges in identifying symptoms and stressors
Collaborative agenda-setting
Top quality of life domains to address
What Does Grief Have to Do With It?
Psychological distress in the medically ill
Relationship between medical symptoms, pain, and distress
Expected manifestations of distress in the context of medical illness
Factors that increase risk of distress
Bi-directional relationship distress and illness
Top screening tools for distress
The 5 key losses associated with illness
Working with anticipatory grief
Depression and Anxiety
Are they inevitable after diagnosis of an illness?
Diagnostic issues when symptoms of disease overlap with signs of depression
Forms of anxiety that are particularly prevalent in medical illness
Key assessment tools and techniques
Barriers to diagnosing depression and anxiety in medical patients
Medical consequences of untreated depression
What to do when anxiety interferes with compliance with medical treatments
Suicide risk and severe illness
CBT and ACT Interventions for Clients with Medical Illness
Top techniques for fears of death, fears of recurrence, and other distressing outcomes
Effective strategies for illness-related cognitive distortions
Cognitive restructuring to reframe, dial down, and challenge unhelpful thoughts
Mindfulness and acceptance strategies
Cognitive defusion to address negative and obsessive thinking
Stimulus control for triggers
Effective relaxation techniques and exercises
How to decrease time in bed and other maladaptive behaviors
Activity scheduling and health-promoting behaviors
Values clarification in the context of medical illness
SMART goals for committed action
Gratitude exercises to increase resilience
How Behavioral Health Providers Can Assist with Management of Physical Symptoms
CBT, ACT, MI and other interventions to improve mood, pain, and functioning
Symptom burden: how to prioritize concerns
Motivational interviewing to harness clients' reasons and resources
How to address catastrophizing with CBT for pain
How to help clients with pacing
Making room for pain with ACT
Mindfulness, yoga, and movement for management of fatigue
How to improve clients' sleep with CBT – stimulus control, sleep restriction, and more
Relaxation, imagery, mindfulness, hypnosis, and more for nausea
Terminal Illness and End of Life Considerations
Disentangling quality versus quantity of life
How to talk with clients about readiness to die and quality of dying
Four things that matter most for a good death
Top worries related to desire for hastened death
Differences between supportive, palliative, and hospice care
Ethics in medical decision-making
Managing family disagreements and dysfunction related to treatment options
Decisions to withhold or withdraw care
Clinical Considerations
Ethics and professional issues in working with medically ill clients
Best practices for communication with healthcare professionals: the SBAR method
How to share information without breaking confidentiality
Understanding and working with caregivers who may be as distressed as the client
Foster resilience in family caregivers
Management of therapist reactions, disclosures, and burnout
Limitations of the research and potential risks
Target Audience
Social Workers
Psychologists
Counselors
Marriage and Family Therapists
Case Managers
Physical Therapists
Physical Therapy Assistants
Nurses
Nurse Practitioners
Occupational Therapists
Other Helping Professionals