Description
Healthcare professionals have seen drastic changes over the last decade and one of the most stressed groups are those providing geriatric healthcare, especially those involved in dementia care. Lori La Bey will cover how we got here, and the whys behind building recalibrated care models; to not only retain staff but recruit them; as well as how to keep and secure the families you serve. Lori's passion will be evident as she shares accumulated knowledge, from experiences and interactions across the world.
Credits
---
* Credit Note - No CE Available
Continuing education credit is not available on this product.
---
---
Speaker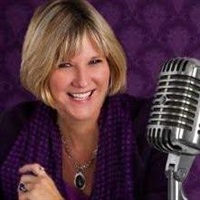 Alzheimer's Speaks
---
Lori La Bey is a passionate advocate who searches for ways to shift our dementia care culture from crisis to comfort around the world. She was recognized by Sharecare and Dr. Oz as the #1 influencer online for Alzheimer's. Maria Shriver honors Lori as an "Architect of Change" for humanity and Oprah named her a "Health Hero." As a professional speaker and daughter of a mother with dementia for over thirty years, La Bey understands the existing challenges that geriatric healthcare professionals are faced with.

Lori started Alzheimer's Speaks Radio in 2011, the first program dedicated to dementia in the world. She offers a webinar series titled, Dementia Chats. The webinar guests are living with a form of dementia. She has gone on to launch a video series, Dementia Quick Tips, and Dementia Map, a global resource directory. Lori's ultimate goal is to connect people to best practices and facilitate needed conversations regarding dementia care worldwide.
---
Additional Info
Access for Self-Study (Non-Interactive)
Access never expires for this product.
Questions?
Visit our FAQ page at www.pesi.com/faq or contact us at www.pesi.com/info
Outline
How We Attract & Retain Staff & Families
The shift from micro-managing to relationship-based care
Demonstrate how building trust gets us back on track
Shift Care Culture from Crisis to Comfort
Perceptions & expectations matter
Investigate environmental impacts
Invite change into the equation to improve your services & work environment
Demonstrate multi-sensory care
Saving Time & Building Teams - Free Resources!
Identify free resources available
Building trust to raise voices, break stigmas & give purpose to all
Target Audience
Nurse Practitioners
Advance Practice Registered Nurses
Nurses
Physician Assistants
Occupational Therapists
Physical Therapists
Speech Language Pathologists
Nursing Home Administrators
Social Workers