Description
Get the Latest Clinical Information On:
Crisis Management
ABG Analysis
Rhythm Interpretation in 5 Easy Steps
Central Line Care
Mechanical Ventilation
And Much More!
Credits
---
* Credit Note - **
NOTE: Tuition includes one free CE Certificate (participant will be able to print the certificate of completion after completing the on-line post-test (80% passing score) and completing the evaluation).
Continuing Education Information: Listed below are the continuing education credit(s) currently available for this non-interactive self-study package. Please note, your state licensing board dictates whether self-study is an acceptable form of continuing education. Please refer to your state rules and regulations. If your profession is not listed, please contact your licensing board to determine your continuing education requirements and check for reciprocal approval. For other credit inquiries not specified below, please contact cepesi@pesi.com or 800-844-8260 before the event.
Materials that are included in this course may include interventions and modalities that are beyond the authorized practice of your profession. As a licensed professional, you are responsible for reviewing the scope of practice, including activities that are defined in law as beyond the boundaries of practice in accordance with and in compliance with your profession's standards.
All members of the PESI, Inc. planning committee have provided disclosures of financial relationships with ineligible organizations and any relevant non-financial relationships prior to planning content for this activity. None of the committee members had relevant financial relationships with ineligible companies or other potentially biasing relationships to disclose to learners. For speaker disclosures, please see the faculty biography.
---
California Nurses
PESI, Inc. is a provider approved by the California Board of Registered Nursing, Provider #: 17118 for 12.5 self-study contact hours.
** You will need to provide your license number to PESI. PESI must have this number on file in order for your hours to be valid.
---
Florida Nurses
PESI, Inc. is an approved provider by the Florida Board of Nursing. Provider #: FBN2858. These materials qualify for 12.5 self-study contact hours.
---
Iowa Nurses
PESI, Inc. is an approved provider by the Iowa Board of Nursing. Provider #: 346. Nurses successfully completing these self-study materials will earn 15.2 self-study contact hours. Please email cepesi@pesi.com with your license number, include the title, speaker name and date. PESI must have this number on file in order for your hours to be valid.
---
Other Professions
This self-study activity qualifies for 12.5 continuing education clock hours as required by many national, state and local licensing boards and professional organizations. Save your activity advertisement and certificate of completion, and contact your own board or organization for specific requirements.
---
---
Speaker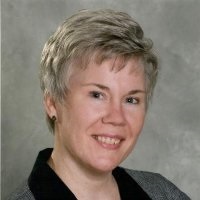 ---
Cyndi Zarbano, MSN-Ed, CCRN, CMSRN, LNC, has been a nurse for nearly 30 years specializing in intensive care. She earned her legal nurse consultant training through the Vickie Milazzo Institute in 2008 and has worked on over 200 cases for both plaintiff and defense. Her role has included analyzing medical records, determining merit, assisting with client interviews, attending medical appointments, locating testing experts, completing chronologies, reviewing billing for accuracy, deposition/jury question development, and assisting in court strategy development. She has served as a testifying expert for 16 cases. Cyndi is a renowned national seminar speaker having spoken for numerous companies since 2008, including her own, Clinical Review Consultants. She works for Mayo Clinic in Minnesota continuing her passion for bedside nursing in critical care.
Speaker Disclosures:
Financial: Cynthia Zarbano is the owner of Clinical Review Consultants and has an employment relationship with Mayo Mankato. She receives a speaking honorarium and recording royalties from PESI, Inc. She has no relevant financial relationships with ineligible organizations.
Non-financial: Cynthia Zarbano has no relevant non-financial relationships.
---
Additional Info
Access for Self-Study (Non-Interactive)
Access never expires for this product.
Questions?
Visit our FAQ page at www.pesi.com/faq or contact us at www.pesi.com/info
Outline
DAY ONE: ESSENTIAL ASSESSMENT, INTERPRETATION AND INTERVENTION STRATEGIES
Critically ill patients are everywhere these days – on the Med-Surg floor, in the ICU, the PACU, the ED, the OR, even long-term care! A good working knowledge of the concepts for managing high-acuity patients is indispensable.
Join Cyndi Zarbano and learn the latest in essential critical care skills that you must know to be successful, including:
Rapid Assessment
ABG Analysis
Central Line Care
Easy Strip Interpretation
OUTLINE
Identification & Management of Crisis
Master "down and dirty" prompt assessment skills
End the "Red Flags"
Rapid stabilizing interventions for the unstable patient
Manage the decompensating patient
Better outcomes through quick intervention
Easy Steps to ABG Analysis
Acid base imbalance
4 abnormal findings when reading your lab result
A simple tool to rapidly and efficiently interpret ABG's!
The 5 Steps to Rhythm Strip Interpretation
Systematically reviewing the major components of a rhythm strips
Identifying rhythm changes and management of:
Atrial Fibrillation and Atrial Flutter
Paroxysmal Supra-Ventricular Tachycardia (PSVT)
V-Tach and V-Fib
Managing Chest Drainage
Indications for chest tubes
Circumventing re-expansion pulmonary edema
Avoiding common complications of chest drainage
Master Central Line Care
Common issues experienced with central lines
Using which port for what on a triple lumen PICC
Use of a "cell-saver" to reduce lost hemoglobin during blood draws
The challenge of CVP monitoring
Pacemakers & AICDs
Indications for pacemakers
Meaning of pacemaker codes
Types of Pacemakers
Device management
Practical solutions to common pacemaker problems
End-of-Life Care in the ICU
The needs of the patient
Practical tips to help your patients and families with the end-of-life journey
OBJECTIVES
Identify 5 essentials components of a "down and dirty" assessment in your patient when they have a sudden decomposition in health status.
State 3 rapid interventions that can stabilize a patient who is symptomatic with a low blood pressure.
Recognize the most common causes of arterial blood gas abnormalities.
Quickly identify the 3 most common dysrhythmias using rhythm strip interpretation.
Manage the risk to avoid re-expansion pulmonary edema in the patient with a chest tube for pleural effusion.
Review the correct technique for opening an occluded central line lumen.
Summarize the difference between failure to capture and failure to sense in a pacemaker and how each is resolved.
Recognize the three biggest concerns patients recognize at end of life.
DAY TWO: ADVANCED MANAGEMENT OF COMPLEX AND CRITICALLY ILL PATIENTS
The Advanced Management of Complex and Critically Ill Patients seminar will give you a strong foundation, while integrating tips, timesavers, and stories about real nurses who make a difference in their patient's lives. This seminar will teach you to master the concepts of critical care and become an expert in your clinical practice. Learn advanced critical care concepts and interventions, including:
Advanced cardiac care/hemodynamics
Advanced neurological care
Mechanical ventilation management
OUTLINE
Understand Hemodynamics Today
Cardiac Output = Heart Rate x Stroke Volume

Use a simple analogy to learn the components and finally get it

Preload, Afterload and Contractility
Manipulating the mathematical equation to stabilize
The ICU Trio in Crisis!
IV Fluids - picking the right one for the situation
5 pressor agents - How they work when to use them

Blood products! FFP, Platelets, PRBC's and Cryoprecipitate
Demystify Hemodynamic Waveforms and Correctly Measuring Each
Assessment clues to hemodynamic instability
Central Venous Pressures
Arterial Lines
Swan Ganz Catheters
Mechanical Ventilation for Nurses
How to manage patients on ventilators
Avoiding Ventilator Acquired Pneumonia (VAP)
Using CPAP or BiPAP
Manage Shock
Assessment and management of:

Cardiogenic Shock
Septic Shock
Hypovolemic Shock
Manage the Neuro Patient
Use a "5-point Neuro Check" to easily identify changes in condition
Stroke and Stabilization
Delirium
How to assess & intervene
Life-threatening EKG Changes: Clues from the 12-Lead
Spectrum of coronary artery ischemia
5-step method for finding myocardial ischemia and injury
STEMI and NSTEMI - What's the difference?
Location, location, location!
Objectives
Summarize the difference between preload, contractility and afterload as components impacting cardiac output.
Identify correct locations for measuring CVP, Arterial Line and Wedge waveforms.
Differentiate between hypotonic, isotonic and hypertonic IV fluids and when each is considered most effective.
Recognize the blood product of choice for Disseminated Intravascular Coagulopathy.
Contrast the difference between hypovolemic shock, septic shock and cardiovascular shock in both assessment and treatment priorities.
Identify two ways to increase the ventilator patient's oxygenation status.
Compare and contrast CPAP and BiPAP, as well as their target populations.
State 5 common causes of delirium.
Identify the difference between a STEMI and NSTEMI.
Target Audience
Cardiovascular Technology Professionals, Nurses, and other Healthcare Professionals