Description
Imagine a childhood full of worry, fear, panic, and suffering...
This is the reality for many of your young clients.
Perfectionism, anxious grief, and anxiety disorders are at an all-time high!
The good news is, YOU can be the source of comfort and support that changes all that... this anxiety certification training gives you the latest evidence-based interventions unique to your young clients' individual needs.
Watch kid's anxiety expert and author Dr. Steve O'Brien as he shares interventions grounded in client-centered cognitive behavioral and family systems therapies equipping kids and their parents to:
Develop effective panic-management plans for reducing agoraphobic potential
Release the grip of social anxiety to promote interpersonal competence
Reframe debilitating worry and negativistic self-talk to foster optimism
Not only will you leave this training equipped with interventions for treating your young client's spectrum of anxiety, you're also eligible to become a Certified Clinical Child and Adolescent Anxiety Treatment Professional (CCATP-CA). Visit www.evergreencertifications.com/CCATPCA for details.
This training takes your skill set from generalized to specialized and your young clients from surviving to thriving.
REGISTER TODAY!
---
CERTIFICATION MADE SIMPLE!
No hidden fees – PESI pays for your application fee (a $99 value)*!
Simply complete this training and the post-event evaluation included in this training, and your application to be a Certified Clinical Child & Adolescent Anxiety Treatment Professional (CCATP-CA) through Evergreen Certifications is complete.*
Attendees will receive documentation of CCATP-CA certification from Evergreen Certifications 4 to 6 weeks following completion.
*Professional standards apply. Visit www.evergreencertifications.com/CCATPCA for professional requirements.
Credits
Planning Committee Disclosure - No relevant relationships
All members of the PESI, Inc. planning committee have provided disclosures of financial relationships with ineligible organizations and any relevant non-financial relationships prior to planning content for this activity. None of the committee members had relevant financial relationships with ineligible companies or other potentially biasing relationships to disclose to learners. For speaker disclosures, please see the faculty biography.
---
CE Information Coming Soon
---
Continuing education credit information is coming soon for this non-interactive self-study package.

CEs may be available for select professions, as listed in the target audience. Hours will be dependent on the actual recording time. Please check with your state licensing board or organization for specific requirements.

There may be an additional fee for CE certificates. Please contact our Customer Service at 1-800-844-8260 for more details.

**Materials that are included in this course may include interventions and modalities that are beyond the authorized practice of mental health professionals. As a licensed professional, you are responsible for reviewing the scope of practice, including activities that are defined in law as beyond the boundaries of practice in accordance with and in compliance with your professions standards.
---
---
Speaker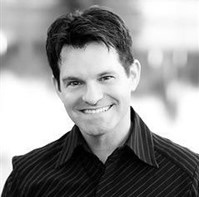 ---
Dr. Steve O'Brien is a clinical psychologist with close to 30 years of experience treating children, adolescents, and families in his Clearwater, Florida practice. His specialty areas include treatment for childhood anxiety and depression, ADHD, Autism Spectrum Disorders, and divorced/blended family adjustment. Dr. O'Brien utilizes an integrative model which tailors treatment to the developmental level of both children and parents. His approach integrates individual child therapy with intensive parental and familial interventions. Dr. O'Brien has worked in a variety of clinical settings including community mental health centers, psychiatric hospitals, and medical clinics. He earned his PsyD at Nova Southeastern University and received specialized training in applied developmental psychology. Pediatric, child psychiatric, and school consultation is a significant part of his clinical work, and he is a frequent guest speaker in the Tampa Bay area. Dr. O'Brien previously worked as a continuing education provider for the Juvenile Welfare Board, and is a well-received speaker for PESI, training professionals primarily in the areas of child/adolescent mental health treatment and complex family issues.
Speaker Disclosures:
Financial: Dr. Steven O'Brien maintains a private practice. He receives a speaking honorarium, recording and book royalties from Psychotherapy Networker and PESI, Inc. He has no relevant financial relationships with ineligible organizations.
Non-financial: Dr. Steven O'Brien is a member of the American Psychological Association and the Florida Psychological Association.
---
Additional Info
Access for Self-Study (Non-Interactive)
Access never expires for this product.
Questions?
Visit our FAQ page at www.pesi.com/faq or contact us at www.pesi.com/info
Objectives
Integrate developmentally appropriate rapport-building strategies to improve engagement of anxious children and parents in treatment.
Utilize semi-structured clinical interviewing strategies to assist in diagnosis and treatment planning.
Adopt a developmental-systems model for evaluating multiple factors which contribute to the development of anxiety in children and families.
Assess the role social technologies play in the development and maintenance of adolescent anxiety disorders.
Learn effective approaches for providing anxiety psychoeducation to youth and families.
Obtain a protocol for teaching anxiety management skills through mindfulness, self-monitoring, relaxation, and redirection techniques.
Develop family-based treatment plans for treating separation anxiety.
Integrate developmentally tailored desensitization procedures into treatment of children and adolescents experiencing panic and phobias.
Learn how to use developmentally modified CBT for treating generalized anxiety and social anxiety in youth.
Consider the dynamics, contributions and treatment implications of disorders such as ADHD and autism which can co-occur with child anxiety.
Obtain guidelines for managing school-based anxiety and for effective consultation with school staff.
Utilize exposure therapy in a developmentally appropriate manner for treating OCD and related disorders.
Outline
DAY ONE
Sources of Anxiety and Beginning Treatment
DSM-5™ disorders and child anxiety research findings
Welcome to Gen Z and Gen Alpha
Anxiety development in children: Risk and resilience
The role of temperament and "goodness-of-fit"
Differential diagnoses and co-occurrence
Initial interviews with anxious kids and their parents
Developing a parent-management system
Rapport-building with anxious-avoidant and anxious-resistant kids
Child-focused family therapy
First Line Intervention Every Therapist Must Know
Tailor anxiety information to distressed and frustrated parents
Child-friendly anxiety education
Give children a "brain tour"
Reframe the meaning of anxiety
Individualized relaxation strategies
Integrative Interventions for Enhancing Anxiety Management
Healthy habits to strengthen the body and calm the mind
Strategies for lowering the household "temperature"
Re-setting the pace of family life
Effective transition techniques for anxious kids
Mindfulness in an overstimulating world
The 3 R's of anxiety management
Neutralize Panic & Phobias through Empowered Exposure
Identify physical, cognitive, & behavioral symptoms
Do's and don'ts of panic management
Develop Individualized soothing strategies
Implement daily relaxation rituals
Reduce avoidant behavior to promote memory reconsolidation
Challenge ladders: desensitization for phobic kids
Treat "conceptual phobias"
Parent-Child Interventions for Separation Anxiety Disorder
Address avoidance, reassurance, and parental accommodation distinguishing between "distress" and "trauma"
Self-regulation strategies for parents
Ease into treatment for separation distress
Form a "separation management team"
Manage the separation process in real time
DAY TWO
Child-friendly CBT for Generalized Anxiety Disorder
Re-define the meaning and purpose of worry
Developmentally-informed cognitive skill-building
Cognitive restructuring to combat catastrophizing, rumination, and negativity
Equip parents to respond to worry productively
Tips for empowering worried kids to obtain support
Interventions for Obsessive-Compulsive Anxiety and Related Disorders
OCD education for kids and parents
Common and unique OCD themes
Guidelines for using exposure and response prevention (ERP)
ERP alternatives: Brain challenges and response modification
Cognitive restructuring for the "thought-action fusion" process
Potential therapeutic pitfalls of OCD treatment
Considerations for hair-pulling, skin-picking, and non-suicidal self-injury
Treating Selective Mutism and Social Anxiety Disorder
Factors contributing to selective mutism
Promote nonverbal communication as the initial goal
Whole-family treatment for changing reinforcing dynamics
Modern influences on social anxiety development
Treatment considerations with socially anxious youth
Dialogue development strategies
Anxiety-Management in the Classroom
Relationship building with anxiety-ridden students
Create a calm and responsive classroom
Respond to anxiety-fueled misbehavior
Reduce procrastination, test anxiety and homework stress
Help Children with Stressor-Related Disorders
Determine different stressor types and their impact
Interventions for children facing separation and divorce
Strategies for anxiety related to blended families
Considerations for loss-related anxiety
Beyond stressors: Trauma-informed treatment guidelines
Outcome Measures and Prevention Tactics
Consider research limitations and treatment risks
Measure treatment progress: Strategies for both parents, caregivers and clinicians
When to consider additional evaluations and collateral treatments
Anxiety prevention: Rethink expectations and goals
Target Audience
Social Workers
Psychologists
Counselors
Teachers
School Administrators
Nurses
Occupational Therapists
Occupational Therapy Assistants
Speech-Language Pathologists
Marriage and Family Therapists
Physicians
Other Helping Professionals who Work with Children