Description
Take the Fear & Intimidation out of Cardiac Assessment
Master EKG Interpretation
Sharpen Your Crisis Management Skills
The Cardiovascular Drug Cabinet: The Latest Updates & Recommendations
Management Strategies for Life-Threatening Cardiac Conditions
Practical Tips & Tools to Use the Very Next Day!
You MUST be able to identify cardiac issues in their early stages and respond appropriately to avoid life-threatening complications. Even many seasoned nurses remain confused by the complexity of the cardiac system and feel insecure in their assessment and analysis of rhythms and EKGs. Attend this comprehensive program and gain the skills and knowledge you need to manage any situation. Cardiac expert, Cyndi Zarbano, breaks down the most complex cardiac disorders and will provide you with practical tools and tips that are guaranteed to increase your confidence when caring for this challenging population. Your patients depend on you; don't miss this opportunity to become a CARDIAC EXPERT!
Imagine the Confidence you will have in your knowledge and ability to quickly assess complex cardiac patients.
Imagine the Respect you'll gain from your colleagues and patients when you respond rapidly and effectively in crisis situations.
Imagine the Satisfaction you will feel knowing that your advanced skills saved the life of your patient.
Credits
---
* Credit Note - **
NOTE: Tuition includes one free CE Certificate (participant will be able to print the certificate of completion after completing the on-line post-test (80% passing score) and completing the evaluation).
Continuing Education Information: Listed below are the continuing education credit(s) currently available for this non-interactive self-study package. Please note, your state licensing board dictates whether self-study is an acceptable form of continuing education. Please refer to your state rules and regulations. If your profession is not listed, please contact your licensing board to determine your continuing education requirements and check for reciprocal approval. For other credit inquiries not specified below, please contact cepesi@pesi.com or 800-844-8260 before the event.
Materials that are included in this course may include interventions and modalities that are beyond the authorized practice of your profession. As a licensed professional, you are responsible for reviewing the scope of practice, including activities that are defined in law as beyond the boundaries of practice in accordance with and in compliance with your profession's standards.
All members of the PESI, Inc. planning committee have provided disclosures of financial relationships with ineligible organizations and any relevant non-financial relationships prior to planning content for this activity. None of the committee members had relevant financial relationships with ineligible companies or other potentially biasing relationships to disclose to learners. For speaker disclosures, please see the faculty biography.
---
Nurses, Nurse Practitioners, and Clinical Nurse Specialists
This self-study activity consists of 12.25 clock hours of continuing education instruction. Credit requirements and approvals vary per state board regulations. Please save the course outline, the certificate of completion you receive from this self-study activity and contact your state board or organization to determine specific filing requirements.
---
California Nurses
PESI, Inc. is a provider approved by the California Board of Registered Nursing, Provider #: 17118 for 12.0 self-study contact hours.
** You will need to provide your license number to PESI. PESI must have this number on file in order for your hours to be valid.
---
Florida Nurses
PESI, Inc. is an approved provider by the Florida Board of Nursing. Provider #: FBN2858. These materials qualify for 12.0 self-study contact hours.
---
Iowa Nurses
PESI, Inc. is an approved provider by the Iowa Board of Nursing. Provider #: 346. Nurses successfully completing these self-study materials will earn 12.25 self-study contact hours. Please email cepesi@pesi.com with your license number, include the title, speaker name and date. PESI must have this number on file in order for your hours to be valid.
---
Other Professions
This self-study activity qualifies for 12.25 continuing education clock hours as required by many national, state and local licensing boards and professional organizations. Save your activity advertisement and certificate of completion, and contact your own board or organization for specific requirements.
---
---
Speaker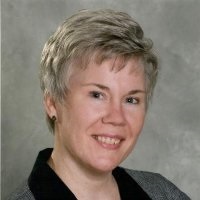 ---
Cyndi Zarbano, MSN-Ed, CCRN, CMSRN, LNC, has been a nurse for nearly 30 years specializing in intensive care. She earned her legal nurse consultant training through the Vickie Milazzo Institute in 2008 and has worked on over 200 cases for both plaintiff and defense. Her role has included analyzing medical records, determining merit, assisting with client interviews, attending medical appointments, locating testing experts, completing chronologies, reviewing billing for accuracy, deposition/jury question development, and assisting in court strategy development. She has served as a testifying expert for 16 cases. Cyndi is a renowned national seminar speaker having spoken for numerous companies since 2008, including her own, Clinical Review Consultants. She works for Mayo Clinic in Minnesota continuing her passion for bedside nursing in critical care.
Speaker Disclosures:
Financial: Cynthia Zarbano is the owner of Clinical Review Consultants and has an employment relationship with Mayo Mankato. She receives a speaking honorarium and recording royalties from PESI, Inc. She has no relevant financial relationships with ineligible organizations.
Non-financial: Cynthia Zarbano has no relevant non-financial relationships.
---
Additional Info
Access for Self-Study (Non-Interactive)
Access never expires for this product.
Questions?
Visit our FAQ page at www.pesi.com/faq or contact us at www.pesi.com/info
Outline
DAY 1
Cardiovascular Assessment: Critical Clues You Should NEVER Miss
Impending Doom: Recognizing the Red Flags
Neck Vein Evaluation
What Does the Blood Pressure Really Mean?
Don't Miss a Beat Interpreting Heart Sounds
Significant Murmurs
Rapid Stabilizing Interventions
Life-Threatening EKG Changes: Clues From the 12-Lead
Location, Location, Location! Anatomy of the 12-Lead
3 Rules of Recognition
Cardiac Axis: Meaning & Assessment
Recognition of RBBB & LBBB
STEM I & NSTEM I – What's the Difference
Fast & Slow Dysrhythmias
Choosing Your Monitor Leads Wisely
Identifying AV Passive & Active Tachycardias
Aberrant Pathways
Atrial Fibrillation with WPW
AV Node Re-entry Rhythms
Mono and Polymorphic V-Tach
Heart Blocks
Critical Nursing Actions
Cardiovascular Drug Cabinet from A to Z
The Latest Updates & Recommendations
Medications that Impact Cardiac Output
Vasoactive Medications
Medications that Impact Clotting
Treating Hyperlipidemia
Management Strategies for Hypertension
Nursing Implications for Administration
Polypharmacy
Precautions with the Elderly Patient
DAY 2
Acute Coronary Syndrome: Diagnosis & Management Guidelines
STEM I vs. NSTEM I Treatment Strategies
Critical Cardiac Labs
EKG Interpretation: Identifying the Differences
Urgent vs. Emergent Interventions
Managing Complications
The Failing Heart: Acute Management Priorities
Systolic vs. Diastolic Heart Failure
Classification Systems
Acute Medication Protocols
Nursing Considerations With:
Biventricular Pacing
Implantable Cardioverter Defibrillators
Intra-Aortic Balloon Pump
Cardiac Emergencies: Risk, Recognition, & Response
Bedside Assessment Clues
Key Interventions for:
Pulmonary Embolus
Myocardial Rupture/Tamponade
Tension Pneumothorax
Aortic Dissection
Critical Thinking Checkpoints
Emergency Interventions for Atrial Fibrillation
Critical Decision-Making: The Decompensating Patient
Pharmacological Management Strategies to:
Control Rate
Control Rhythm
Prevent Stroke
Current Treatment Recommendations:
Cardioversion
Ablation
Surgical Intervention
Key Nursing Assessments & Interventions
Objectives
DAY 1
Employ proper technique for measuring jugular vein distention (JVD).
Contrast systolic and diastolic murmurs by where they fall in the S1/S2 cardiac cycle.
List 3 benefits of beta blockers in a patient with coronary artery disease.
Identify benefits for patients using blood thinners in atrial fibrillation that is not related to valve dysfunction.
Differentiate findings on the 12-lead EKG to determine if a patient has axis deviation and what health care issues that may identify.
Explain a simple monitoring technique to help differentiate if the patient is having an atrial dysrhythmia or not.
Identify EKG clues to patients having aberrant pathways.
DAY 2
Explain the difference between systolic and diastolic heart failure using a simple hand gesture to recognize ventricular dysfunction for each.
Stage heart failure using the American Heart Association/American College of Cardiology tool and identify intervention goals for each stage.
Compare the use of the Impella device and intra-aortic balloon pumps in severe cardiac impairment.
Evaluate findings in common cardiac labs, such as CKMB, Troponin, BNP/ Pro-BNP levels.
Recognize 2 tools of recognition and 4 rapid interventions for patients experiencing Acute Coronary Syndrome (ACS).
Describe the decision-making process for stroke prevention in the patient with atrial fibrillation.
Target Audience
Cardiovascular Technology Professionals, Nurses, and other Healthcare Professionals