Description
Transform your practice with this intensive 2-day Certification Workshop that will provide you with effective strategies and interventions from EMDR, CBT, somatic approaches, and narrative therapy so you can take your trauma treatment to the next level!
You'll learn how to properly assess clients, effectively stabilize them in preparation for treatment, help them safely reprocess traumatic memories, and develop the resources they need to achieve and maintain recovery. You'll also get detailed guidance on overcoming scenarios involving anger, resistance, and suicidality that can leave you exhausted and uncertain of how to move your most challenging clients forward.
Best of all, upon completion of this live training, you'll be eligible to become a Certified Clinical Trauma Professional (CCTP) through Evergreen Certifications. Certification lets colleagues, employers, and clients know that you've invested the extra time and effort necessary to understand the complexities of trauma counselling. Professional standards apply. Visit www.evergreencertifications.com/CCTP for details.
Sign up today, get the proven tools and techniques needed to end the suffering of your clients and move them from surviving to thriving!
---
CERTIFICATION MADE SIMPLE!
No hidden fees – PESI pays for your application fee (a $99 value)*!
Simply complete this live event and the post-event evaluation included in this training, and your application to be a Certified Clinical Trauma Professional through Evergreen Certifications is complete.*
Attendees will receive documentation of CCTP designation from Evergreen Certifications 4 to 6 weeks following the program.
*Professional standards apply. Visit www.evergreencertifications.com/CCTP for professional requirements.
Credits
Planning Committee Disclosure - No relevant relationships
All members of the PESI, Inc. planning committee have provided disclosures of financial relationships with ineligible organizations and any relevant non-financial relationships prior to planning content for this activity. None of the committee members had relevant financial relationships with ineligible companies or other potentially biasing relationships to disclose to learners. For speaker disclosures, please see the faculty biography.
---
CE Information Coming Soon
Continuing education credit information is coming soon for this live webcast.

---
---
Speaker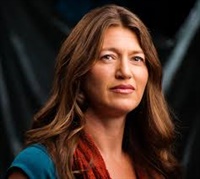 ---
Arielle Schwartz, PhD, is a licensed clinical psychologist and EMDR consultant with a private practice in Boulder, Colorado. She is the co-author of EMDR Therapy and Somatic Psychology: Interventions to Enhance Embodiment in Trauma Treatment (Schwartz & Maiberger, 2018, W.W. Norton) and the author of The Complex PTSD Workbook: A Mind-Body Approach to Regaining Emotional Control and Becoming Whole (Schwartz, 2016, Althea Press). Dr. Schwartz is an international presenter on EMDR Therapy, Somatic psychology, Complex PTSD Attachment Trauma, and the psychological treatment of chronic pain. She is a certified Kripalu yoga instructor offering therapeutic yoga for trauma recovery. Her integrative approach to therapy includes the synthesis of somatic psychology, EMDR Therapy, structural integration theory, existential therapy, and Gestalt – all with a strong relational foundation of care.

Speaker Disclosures:
Financial: Dr. Arielle Schwartz maintains a private practice. She receives a speaking honorarium from The Maiberger Institute, AGATE Institute, PESI, Inc., Sounds True, and NScience. She receives royalties as a published author. Dr. Schwartz receives recording and book royalties from PESI, Inc. She has no relevant financial relationships with ineligible organizations.
Non-financial: Dr. Arielle Schwartz serves on the board of directors for the Grief Support Network in Boulder, Colorado, and she is a yoga instructor at the City of Boulder Recreation Center. Dr. Schwartz is a member of The American Psychological Association (APA), EMDRIA, and the Colorado Association of Psychotherapists.
---
Additional Info
Access Period for Live Webcast
For live CE credit, you must watch the live webcast in its entirety at its scheduled time and complete the CE quiz and evaluation within one week. You will have access for 90 days after the program for review.
Webcast Schedule
Please note: Each day there will be a 70-minute lunch and two 15-minute breaks; one in the morning and one in the afternoon. Lunch and break times will be announced by the speaker and at their discretion. A more detailed schedule is available upon request.
Questions?
Visit our FAQ page at www.pesi.com/faq or contact us at www.pesi.com/info
Objectives
Describe the brain regions involved in trauma.
Communicate the clinical implications of the freeze response in trauma treatment.
Establish how clinicians can assess for simple, complex, and intergenerational trauma.
Characterize how bottom-up techniques like grounding and breathwork can increase felt safety in clients.
Evaluate methods clinicians can use to gauge when clients are ready for intense trauma work.
Describe how narrative therapy exercises can be employed in session to help clients talk about hotspots.
Determine how somatic approaches can be used to address the physical symptoms of trauma survivors.
Integrate techniques that can be used to "slow" emotions in clients.
Communicate how EMDR-based techniques can be used with clients to resolve traumatic memories.
Differentiate between EMDR, EFT and neuromodulation approaches.
Utilize techniques for working with anger, resistance, and suicidality in clients who've experienced trauma.
Communicate the potential risks and limitations of trauma treatment techniques.
Outline
The Neuroscience of Trauma and Mechanisms of Change
Key brain areas involved in trauma
Fight, flight, freeze, fawn survival responses
Clinical implications of the freeze response
The neuroscience of EMDR, exposure therapy and cognitive therapy
Connect Clients to a Diagnosis: Trauma Assessment Tools
Simple vs. complex trauma
Intergenerational trauma
Symptom clusters and physical manifestations
CAPS-5 and PCL-5
Primary Care PTSD Screen
Dual diagnosis
Stabilize Your Clients Prior to Trauma Work
Trauma treatment roadmap – order of operations
Bottom-up techniques to reconnect and feel safe in the body

Self-soothing techniques
Grounding strategies
Breathwork

Gauge when a client is ready for intense trauma/cognitive work
Proven Skills and Techniques from Evidence-Based Approaches:
Somatic Approaches: Address Physical Symptoms of Trauma
Relevance of Polyvagal theory and early trauma
Assess for readiness to apply somatic tools
Teach body awareness
Manage unease with "Felt sense" exercises
Resourcing strategies to create a safe space
CBT Coping Skills: Manage Emotions
Identify inaccurate trauma-related cognitions
Exposure, titration and pendulation to slow emotions
Cognitive reframing and reappraisal interventions
Memory reconstruction techniques
EMDR-Based Techniques: Resolve Traumatic Memories
Adaptive Information Processing Theory
EMDR vs EFT vs neuromodulation
Resourcing strategies
Combine memory reprocessing with cognitive restructuring
Using "restricted processing" with complex trauma
Narrative Therapy Exercises: Rewrite Traumatic Experiences
Interventions to help clients talk about hotspots
Reclaim identity with the "Tree of life" exercise
Awareness and closure – create life stories
Solutions to Trauma Treatment Roadblocks
How to handle the angry client
Strategies for the resistant trauma client
Boundary concerns
Dealing with crises, suicidality, substance use
Reintegration and Post-Traumatic Growth
Better than normal – the neuroscience of post-traumatic growth
The therapeutic alliance as a brain-based approach
The power of forgiveness in moving forward
Meaning making exercises
Research. Limitations and Potential Risks
Target Audience
Counselors
Social Workers
Physicians
Psychologists
Case Managers
Addiction Counselors
Therapists
Marriage & Family Therapists
Nurses
Other Mental Health Professionals
Reviews
Overall:
5
Total Reviews: 8