Description
Internal Family Systems Therapy (IFS) provides a revolutionary treatment plan for PTSD, anxiety, depression, substance abuse, eating disorders and more.
Using a non-pathologizing, accelerated approach -- rooted in neuroscience -- IFS applies inner resources and self-compassion for healing emotional wounding at its core. This new manual offers straight-forward explanations and illustrates a wide variety of applications. Easy to read and highly practical.
Step-by-step techniques
Annotated case examples
Unique meditations
Downloadable exercises, worksheets
---
IFS is Evidence-Based
Thirty years ago, IFS creator Richard Schwartz, PhD, listened to his clients describing the behaviors and fears of their most extreme parts. He found that the inner world of all his clients was characterized by parts who had a positive intent for the client but had taken on extreme roles in an effort to be safe. He also discovered that these extreme parts would become less disruptive and more cooperative once their concerns were addressed and they felt safer.
IFS views psychic multiplicity as the norm: we all have parts. In addition, every part has a good intention for the client, and every part has value. When clients listen to all their parts, they can heal their wounded parts.
Today, IFS, which has established a legacy of efficiency and effectiveness in treating many mental health issues, is being heralded by Dr. Bessel van der Kolk as a treatment that all clinicians should know.
Author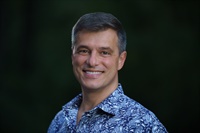 ---
Frank Anderson, MD, completed his residency and was a clinical instructor in psychiatry at Harvard Medical School. He is both a psychiatrist and psychotherapist and specializes in the treatment of trauma and dissociation. He is passionate about teaching brain-based psychotherapy and integrating current neuroscience knowledge with the IFS model of therapy.
Dr. Anderson is a lead trainer at the IFS Institute with Richard Schwartz and maintains a long affiliation with, and trains for, Bessel van der Kolk's Trauma Center. He serves as an advisor to the International Association of Trauma Professionals (IATP) and was the former chair and director of the Foundation for Self-Leadership.
Dr. Anderson has lectured extensively on the Neurobiology of PTSD and Dissociation and wrote the chapter "Who's Taking What" Connecting Neuroscience, Psychopharmacology and Internal Family Systems for Trauma in Internal Family Systems Therapy – New Dimensions. He co-authored a chapter on "What IFS Brings to Trauma Treatment in Innovations and Elaborations in Internal Family Systems Therapy" and recently co-authored Internal Family Systems Skills Training Manual.
Dr. Anderson maintains a private practice in Concord, MA.
Speaker Disclosures:
Financial: Frank Anderson maintains a private practice. He receives a consulting fee from the Center for Self Leadership. Dr. Anderson receives a speaking honorarium from PESI, Inc.
Non-financial: Frank Anderson is the President of the Foundation for Self Leadership.
---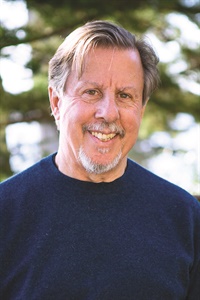 The Center for Self Leadership
---
Richard Schwartz began his career as a family therapist and an academic at the University of Illinois at Chicago. There he discovered that family therapy alone did not achieve full symptom relief and in asking patients why, he learned that they were plagued by what they called "parts." These patients became his teachers as they described how their parts formed networks of inner relationship that resembled the families he had been working with. He also found that as they focused on and, thereby, separated from their parts, they would shift into a state characterized by qualities like curiosity, calm, confidence and compassion. He called that inner essence the Self and was amazed to find it even in severely diagnosed and traumatized patients. From these explorations, the Internal Family Systems (IFS) model was born in the early 1980s.

IFS is now evidence-based and has become a widely-used form of psychotherapy, particularly with trauma. It provides a non-pathologizing, optimistic, and empowering perspective and a practical and effective set of techniques for working with individuals, couples, families, and more recently, corporations and classrooms.

In 2013, Schwartz left the Chicago area and now lives in Brookline, MA where he is on the faculty of the Department of Psychiatry at Harvard Medical School.
Speaker Disclosures:
Financial: Richard Schwartz is the Founder of The Center for Self Leadership. He receives a speaking honorarium from PESI, Inc.
Non-financial: Richard Schwartz is a Fellow and member of the American Association for Marital and Family Therapy.
---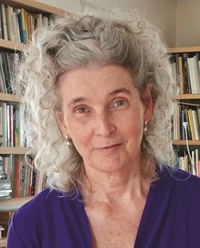 ---
Martha Sweezy, PhD, is an assistant professor at Harvard Medical School and a program consultant and supervisor at Cambridge Health Alliance. She is coauthor of Internal Family Systems Therapy, The IFS Skills Training Manual; and Intimacy from the Inside Out. She has written numerous books and articles on IFS, including for the Journal of Psychotherapy Integration and the American Journal of Psychotherapy.
Speaker Disclosures:
Financial: Martha Sweezy maintains a private practice. She is an assistant professor at Harvard Medical School. Dr. Sweezy is an author for PESI Publishing & Media; and Guilford Press and receives royalties.
Non-financial: Martha Sweezy has no relevant non-financial relationship to disclose.
---
Endorsements
"A unique and effective roadmap for working with parts of the self to resolve trauma and attachment injury. Concise, accessible, and grounded in an attitude of kindness and respect for the client, the manual includes vivid case transcripts, clear solutions for therapeutic challenges, and engaging exercises for clients to complete. With these practical and accessible interventions, therapists of all persuasions will find this book to be an invaluable addition to their toolbox, one that could revolutionize their clinical work."
--
Pat Ogden, PhD
, Founder & Educational Director, Sensorimotor Psychotherapy Institute
"Without losing the compassionate, gentle essence of the Internal Family Systems model, this workbook helps clients and therapists alike to have a structure and guiding hand through the struggle and pain of trauma treatment. This is a workbook that touches the heart rather than simply managing the symptoms.
--
Janina Fisher, PhD
, International Trauma Expert and Author of
Healing the Fragmented Selves of Trauma Survivors
"My staff and I have been using the exercises and meditations with our clients in our trauma-informed eating disorder group with positive feedback from all! The introduction is so clear for those unfamiliar with the model. Thank you for this wonderful resource."
--
Dr. Amy Banks, MD
, Director of Advanced Training and Senior Research Scientist at The Jean Baker Miller Training Institute and the Wellesley Centers for Women, and co-author of
Four Ways to Click: Rewire Your Brain for Stronger, More Rewarding Relationships