Description
Scattered to Centered is a practical and thought-provoking guide to help you recognize, understand and thrive with adult ADHD.
Starting with a self-assessment survey to explain symptoms, you then learn the neuroscience behind them in clear, easily understood language. Whether you have ADHD or just find that the complexities of modern life have left you struggling with inefficiency and disorganization, this workbook can help you to rewire your brain and relax into the life of ease you desire.
Take the thinking out of remembering
Stop wasting time looking for lost items
Reduce physical and mental stress
Learn the keys to motivation and follow-through
Find inner peace and focus
Be present and effective in communication
Live a productive and rewarding life
30-day exercises to organize the brain
Author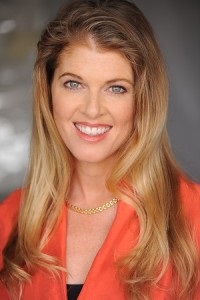 Psychosomatic Medicine
Akasha Center for Integrative Medicine
---
Alicia Ruelaz Maher, M.D., is an Assistant Clinical Professor of Psychiatry at UCLA and the former Psychiatric Liaison to the Cedars Sinai Center for Weight Loss in Los Angeles, California. She has taught neurochemistry and psychopharmacology to UCLA, USC and UCSF medical students as well as psychiatry residents, psychologists and other therapists in training.
---
Endorsements
"A practical guide to help anyone who has ADHD. I highly recommend it."
-Daniel G. Amen, MD, author of Change Your Brain, Change Your Life
"Though written for people with ADHD, From Scattered to Centered offers something for all of us - the skills to ground ourselves and live in peace and ease."
-Marci Shimoff, NY Times bestselling author of Love for No Reason and Happy for No Reason

"Few highly trained academic psychiatrists will share relevant and practical information on this important problem, as well as share their personal experience with ADHD. I appreciate her approach to coping above and beyond medication."
-Dr. Bonnie Olson, Psychiatrist