Description
Transform your feelings of anxiety, depression and unworthiness into loving self-acceptance.
Mindfulness and yoga authority Mary NurrieStearns has created a compassionate and practical workbook that provides a caring healing journey. 78 brain-changing practices help you focus on life-enhancing thoughts and actions, which leads to self-understanding, and living with meaning and peace.
Interactive format with journaling prompts
Step-by-step mindful yoga poses
Tips to reduce self-blame
Learning to take care of emotions
Practices to undo shame
Tools for cultivating mindful contentment
BONUS: Clinician treatment notes for each chapter
Author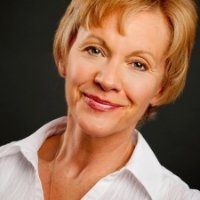 ---
Mary NurrieStearns, MSW, LCSW, C-IAYT, teaches seminars and retreats to teach clinicians how to take mindfulness skills, brain based protocols for treating shame and office-based yoga back to their clients. These evidence based clinical interventions move therapy forward by improving emotional regulation, restoring healthy nervous system functioning and cultivating healthier thought patterns. Both mindfulness and yoga practices have brought healing and calm to Mary's clients and students.
Mary provides participants with the latest research results and pulls together the work of experts in the mental health field who are proponents of both practices (i.e. Bessel van der Kolk, Jon Kabat-Zinn). She draws on 37 years as a mental health professional counselor and 27 years of meditation and yoga practice. She is a certified yoga therapist, seasoned yoga teacher and ordained member of Thich Naht Hahn's Order of Interbeing.
Mary is the author of Healing Anxiety, Depression and Unworthiness: 78 Brain-Changing Mindfulness & Yoga Practices (PESI, 2018), Yoga for Anxiety with Rick NurrieStearns (New Harbinger, 2010), Yoga for Emotional Trauma with Rick NurrieStearns (New Harbinger, 2013), Yoga Mind – Peaceful Mind with Rick NurrieStearns (New Harbinger, 2015), and Daily Meditations for Healing and Happiness: 52 Card Deck (PESI, 2016). Mary is the co-editor of Soulful Living (Hci, 1999) and former editor of Personal Transformation magazine. She has produced DVDs on yoga for emotional trauma and depression. Mary teaches across the United States.
Speaker Disclosures:
Financial: Mary NurrieStearns maintains a private practice. She receives royalties as an author for New Harbinger's Publishing. Ms. NurrieStearns receives a speaking honorarium from PESI, Inc.
Nonfinancial: Mary NurrieStearns has no relevant nonfinancial relationship to disclose.
---
Endorsements
"This book presents cutting-edge interventions to relieve distress and suffering using simple mindfuness and yoga practices. It is written in a warm, compassionate voice that guides the reader and makes each step easy and sequential. There are many workbooks now available to both clients and therapists, but this is one of the best!"
- Janina Fisher, PhD, Assistant Education Director, Sensorimotor Psychotherapy Institute, author of Healing the Fragmented Selves of Trauma Survivors

"A calm mind, emotional aliveness, self-compassion these are the qualities of resilience that so many struggle to find. They are also the promises of this jewel of a book. Blending modern neuroscience with ancient healing practices, Mary NurrieStearns makes it crystal clear how to apply mindfulness and yoga skills for resilient mental health. Read it, practice it and create your own joyful life."
- Henry Emmons, MD, co-founder of NaturalMentalHealth.com and author of The Chemistry of Joy and The Chemistry of Calm

"Mary has succinctly combined relevant literature from neuroscience, brain development, family and cultural studies, clinical work, and personal experience. The result is a valuable tool for a clinician or an individual wanting to know what to do, and also understand why. Her gentle coaching style is both supportive and inspiring. This is a very practical workbook of small, doable, and pleasant steps to take. When done persistently, they will change the brain and result in increased happiness, well-being and sense of self-worth in one's life. There is much hope in these actionable skills."
- Lindsay Patterson, PhD

"With joyful clarity and wisdom, Mary NurrieStearns has distilled 38 years of professional practice and personal experience into a concise and coherent guide for healing. I highly recommend this invaluable resource, and I will use it daily in my personal life and clinical practice."
- Cindy Reynolds, PhD