Description
Understanding the neuroscience of trauma and healing and associated evidence-based clinical skills for treating anxiety, trauma, and shame brings safety and healing to clients with painful histories. Knowledge of the impact trauma has on the body as well as the mind, along with mind/body interventions for treatment, is essential to healing. Set your clients on a path of long-term recovery and resilience with psychoeducation and skills to heal old patterns. You want a "go-to" set of tools that you can teach them to easily access regardless of what is causing them distress.
Join noted expert Mary Nurriestearns, MSW, LCSW, C-IAYT, in this recording consisting of 2 days of rich exploration into how neuroscience psychoeducation and clinical applications, and evidence-based mind-body interventions are invaluable for treating trauma, shame, and anxiety. You will take away accessible clinical skills for safely approaching trauma, body/mind interventions for anxiety, self-compassion practices for healing unworthiness, brain psychoeducation to reduce shame, and mindfulness interventions for thoughts associated with trauma and shame.
Change the trajectory of your clients' lives. Equip them with tools they can rely on time and time again for healing.
Credits
---
CE Information Coming Soon
---
Continuing education credit information is coming soon for this non-interactive self-study package.

CEs may be available for select professions, as listed in the target audience. Hours will be dependent on the actual recording time. Please check with your state licensing board or organization for specific requirements.

There may be an additional fee for CE certificates. Please contact our Customer Service at 1-800-844-8260 for more details.

**Materials that are included in this course may include interventions and modalities that are beyond the authorized practice of mental health professionals. As a licensed professional, you are responsible for reviewing the scope of practice, including activities that are defined in law as beyond the boundaries of practice in accordance with and in compliance with your professions standards.
---
---
Faculty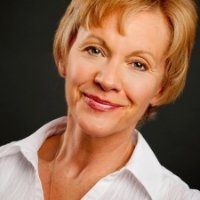 MSW, LCSW, C-IAYT, E-RYT 500, Psychotherapist
Private Practice
---
Mary NurrieStearns, MSW, LCSW, C-IAYT, E-RYT 500, is a licensed clinical social worker with four decades of professional experience. She maintains a counseling practice in Tulsa, Oklahoma with a specialty in treating adults with histories of childhood trauma. She has thirty years of training in mindfulness, is a certified trauma-informed yoga therapist, and has trained in clinical applications of Emotional Freedom Technique. Mary is author of numerous articles on psycho-spiritual growth, co-author of Yoga for Anxiety, Yoga for Emotional Trauma, Yoga Mind, Peaceful Mind and co-editor of Soulful Living. She is the author of the book, Healing Anxiety, Depression and Unworthiness: 78 Brainchanging Mindfulness and Yoga Practice (2018). Mary teaches seminars to mental health professionals across the USA and along with her husband, conducts retreats on the transformative, mind-body healing practices of yoga and meditation. She credits mindfulness-based practices for significant healing in her own life.
Speaker Disclosure:
Financial: Mary NurrieStearns maintains a private practice. She receives royalties as an author for New Harbinger's Publishing. Ms. NurrieStearns receives a speaking honorarium from PESI, Inc.
Non-financial: Mary NurrieStearns has no relevant non-financial relationship to disclose
---
Additional Info
Program Information
CD/DVD
Click here to purchase the DVD or CD recording from our product store. CE hours and approvals on products may differ from live CE approvals.
Additional Resources
To order the book, Healing Anxiety, Depression and Unworthiness, please visit our product store.
To order the item, Daily Meditations for Healing and Happiness: 52 Card Deck, please visit our product store.
To order the book, Cognitive Behavioral Therapy & Mindfulness Toolbox, please visit our product store.
Access for Self-Study (Non-Interactive)
Access never expires for this product.
Objectives
Articulate emotional motivation systems of the brain as they pertain to clients who have experienced trauma, and mindfulness practices for healing.
Distinguish between the default network, salience network, and central executive network and utilize this information for client psychoeducation.
Articulate negativity bias in the brain as it relates to clients who have experienced trauma, and therapeutic mindfulness intervention.
Explain polyvagal theory and implications for resources for emotional regulation.
Explain the social brain and use of interpersonal neurobiology that activates the affiliation system of the brain to decrease sense of isolation and not being loved.
Establish the necessity of including the body in emotional regulation and teach body-based clinical skills of breathing, body scan, and body movement for regulation.
Describe use of Emotional Freedom Technique to help clients with emotional stabilization.
Demonstrate components of mindful self-compassion for treating unworthiness and confronting the "inner critic."
Explore mindfulness techniques for helping clients address negative thoughts regarding chronic pain.
Explain use of mindful awareness and choice as a clinical tool for clients to dis-identify from a narrative of unworthiness.
Demonstrate use of body awareness and movement to heal the physiology of shame.
Consider the clinical impact of research regarding the effects of mindfulness-based practices on the neuropsychological aspects of trauma.
Outline
NEUROSCIENCE EDUCATION AND PRACTICES FOR HEALING ANXIETY AND TRAUMA
Neuroplasticity – your brain's ability to organize and learn
The triune brain
Primary emotional motivators
Polyvagal nerve theory and clinical applications
Negativity bias of your brain
Savoring the good and affiliation system of the brain
Social brain: causes and conditions
Default mode network, salience network, and central executive network of the brain
Window of tolerance psychoeducation and clinical applications
Neuroscience exercises for clinical use
EMOTIONAL STABILIZATON SKILLS – THE FIRST TASK IN TRAUMA TREATMENT
Importance of including the body in stabilization
Body scan and sensory input for stabilization
Mindful breathing practices
Emotional Freedom Technique
Practice leading mindful breathing exercises and simple movement
Clinical examples of emotional stabilization skills
MINDFULNESS-BASED INTERVENTIONS FOR:
Confronting Trauma-Based Negative Thoughts
Nonjudgmental observing of thoughts
Naming – write thoughts down
Recognize, distance, and dis-identify from narrative of self-identity
Relate to the voice of the inner critic with mindful compassion and redirection
Address negative thoughts regarding chronic pain
Nourishing wholesome thoughts to undo thought patterns of trauma – repetition and concentration
Habit tendencies and neuronal pathways
Accessing beneficial memories
Clinical examples of relating to thoughts therapeutically
Alleviating Distressing Emotions
Approach, not avoid, emotions safely with mindfulness
Be there for grief
Comfort pose and self-love mantra
Emotional Freedom Technique for client self-care
Clinical examples of treating distress with mercy
Increasing Self-Compassion and Emotional Resilience for Trauma and Anxiety Resolution
Recognize the power of inner voices
Mindfulness interventions for developing self-compassion
Who has seen your goodness? – restoring trust
Teachers of compassion
The voice of the inner friend
Three-part self-compassion note
Offering loving kindness to any inner aspect that feels not deserving
Compassion for the inner critic
Clinical examples of utilizing self-compassion
Treating Trauma-Based Shame
Repair unworthiness with mindfulness-based interventions
Impact of shame on the brain – default network and pain system
The physiology of shame
Differentiate among shame, defiance, and noble posture
Narrative of unworthiness
Create a new narrative of self
Clinical examples of treating unworthiness and shame
Target Audience
Counselors
Social Workers
Psychologists
Marriage and Family Therapists
Addiction Counselors
Case Managers
Psychotherapists
Psychiatrists
Occupational Therapists
Occupational Therapy Assistants
Nurses
Other Mental Health Professionals