Description
Traumatic experiences leave a "living legacy" of effects that often persist for years and decades after the events are over. Historically, it has always been assumed that re-telling the story of what happened would resolve these effects.

However, survivors report a different experience: Telling and re-telling the story of what happened to them often reactivates their trauma responses, overwhelming them rather than resolving the trauma. To transform traumatic experiences, survivors need to understand their symptoms and reactions as normal responses to abnormal events. They need ways to work with the symptoms that intrude on their daily activities, preventing a life beyond trauma.

Dr. Janina Fisher, international expert on trauma, has spent over 40 years working with survivors, helping them to navigate the healing journey. In Transforming the Living Legacy of Trauma, she shows how the legacy of symptoms helped them survive and offers:

Step-by-step strategies that can be used on their own or in collaboration with a therapist
Simple diagrams that make sense of the confusing feelings and physical reactions survivors experience
Worksheets to practice the skills that bring relief and ultimately healing
Author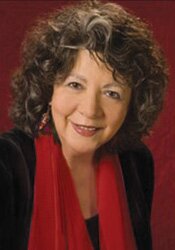 ---
Janina Fisher, PhD, is a licensed clinical psychologist in private practice; Assistant Educational Director of the Sensorimotor Psychotherapy Institute; and EMDRIA Approved Consultant and Credit Provider; former president of the New England Society for the Treatment of of Trauma and Dissociation; and a former instructor, Harvard Medical School. An international writer and lecturer on the treatment of trauma, she is co-author with Pat Ogden of Sensorimotor Psychotherapy: Interventions for Attachment and Trauma, and author of Healing the Fragmented Selves of Trauma Survivors: Overcoming Self-Alienation and Transforming the Living Legacy of Trauma. Dr. Fisher lectures and teaches nationally and internationally on topics related to the integration of the neurobiological research and newer trauma treatment paradigms into traditional therapeutic modalities. For more information, go to www.janinafisher.com.
Speaker Disclosures:
Financial: Dr. Janina Fisher has an employment relationship with the Sensorimotor Psychotherapy Institute, and she is a consultant for Khiron House Clinics and the Massachusetts Department of MH Restraint and Seclusion Initiative. She receives a speaking honorarium and recording royalties from PESI, Inc. She receives book royalties as a published author. She has no relevant financial relationships with ineligible organizations.
Non-financial: Dr. Janina Fisher is on the advisory board for the Trauma Research Foundation.
---
Endorsements
It's a marvelous and easily accessible work that should be part of every therapist's skill set.
--Bessel van der Kolk, MD, author of the New York Times bestseller, The Body Keeps the Score

Written with her characteristic hopefulness and clarity, this workbook showcases Janina Fisher's unique gift of getting to the essence of things. Complex theories are transformed into simple, easily understood, useful concepts that teach clients to make sense of their symptoms, to befriend their coping strategies, and to practice effective skills to relieve their suffering. Most importantly, this book will inspire the confidence to realize that healing is possible for even the most traumatized survivor.
--Pat Ogden, PhD, author of Sensorimotor Psychotherapy: Interventions for Trauma and Attachment and The Pocket Guide to Sensorimotor Psychotherapy

In this succinct and well-organized volume, Janina Fisher distills the essence of modern trauma theory and the deep wisdom of her decades of clinical experience. The result is a welcome, reader-friendly primer for personal use or to support professional work with trauma survivors.
--Gabor Maté, M.D.; author of The Realm of Hungry Ghosts: Close Encounters with Addiction

This workbook is an extraordinary gift for therapists and clients alike. With her trademark compassion, Dr. Fisher succeeds in de-pathologizing and simplifying the complexities of the cognitive, somatic, emotional, and behavioral residue of trauma.
--Lisa Ferentz, author of Letting Go of Self-Destructive Behaviors: A Workbook of Hope and Healing

Renowned trauma recovery pioneer, Janina Fisher offers a superb, user friendly, and comprehensive guide to healing for all trauma survivors and for therapists as well. Grounded in expert knowledge of neurobiological, Transforming the Legacy of Trauma walks readers step by step through an effective process of deep, lasting change, looking both at childhood injuries and at lifelong adaptations to them. Practical, smart, and wise, this book has the power to change your life.
--Terry Real, author of The New Rules of Marriage and founder of the Relational Life Institute.

Janina Fisher has contributed meaningfully to trauma recovery in this wonderful workbook. With her up-to-date approaches, practical techniques and worksheets to help guide healing, this book is a must have for resolving deeply-held trauma responses. I highly recommend it.
--Nancy J. Napier, LMFT, author of Getting Through the Day, Recreating Your Self and Sacred Practices for Conscious Living

Janina Fisher and I have long followed parallel paths promoting greater attention to stabilization in trauma therapy. Here she furthers her careful, educational, common sense, and resource-rich approach, filling a much-neglected niche in the trauma self-help literature. Fisher successfully balances illuminating commonalities of post traumatic conditions while encouraging readers to select, portion, and pace individualized healing paths. This book provides an excellent adjunct to any course of trauma therapy or personal self-help.
--Babette Rothschild, author of The Body Remembers, Vols, 1 & 2 (2000 & 2017) & 8 Keys to Safe Trauma Recovery (2010)

Warm and welcoming, Janina Fisher invites therapists and clients alike to compassionately understand the lingering symptoms related to traumatic events. Recognizing that knowledge is power, she provides simple, yet informative, educational tools to help her readers best understand the impact of these events on our brains and bodies. Moreover, she wisely advises that we do not need to remember the details of traumatic events in order to heal - especially, when coping with attachment wounding or trauma-related dissociation and fragmentation. Fisher's emphasis on "acknowledging the past while staying connected to the present" is a profound path forward that helps us to reengage in the world and reclaim our aliveness.
--Arielle Schwartz, PhD, author of The Complex PTSD Workbook and The Post Traumatic Growth Guidebook