Description
Orthopedics is an incredibly fast-moving specialty. Technological advancements are dramatically adding to the vast options available for a wide variety of orthopedic problems — making it challenging to stay current...
It's imperative that your treatment decisions are guided by the latest research-based information. This comprehensive online course makes it easy for you to ensure the best outcomes for your patients.
Watch orthopedic expert, Terry Rzepkowski, DPT, as he shares cutting edge concepts that are being integrated into practice today and learn the latest clinical evidence that should be guiding your treatment decisions. You'll gain practical new insights and discover the latest treatment updates for this specialized patient population:
Techniques to minimize the impact of degenerative joint disease in both inpatient and outpatient settings
How to differentiate the type of joint damage that has taken place
Strategies to avoid orthopedic complications
Video demonstrations of actual joint surgical procedures
Total joint replacement rehabilitation strategies for the shoulder, elbow, hip, and knee.
Functional strategies to manage post-op rehab
And much more!
Return to work with new ideas, new tests you can use to identify orthopedic problems correctly, and new concepts to make certain the rehabilitation plan chosen is specific to your individual patients. Master joint rehabilitation techniques, increase your credibility, grow your career potential — And most importantly, improve your patients' treatment outcomes.
Credits
---
CE Information Coming Soon
---
Continuing education credit information is coming soon for this non-interactive self-study package.

CEs may be available for select professions, as listed in the target audience. Hours will be dependent on the actual recording time. Please check with your state licensing board or organization for specific requirements.

There may be an additional fee for CE certificates. Please contact our Customer Service at 1-800-844-8260 for more details.

**Materials that are included in this course may include interventions and modalities that are beyond the authorized practice of mental health professionals. As a licensed professional, you are responsible for reviewing the scope of practice, including activities that are defined in law as beyond the boundaries of practice in accordance with and in compliance with your professions standards.
---
---
Faculty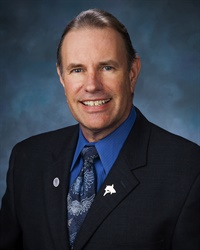 ---
Dr. Terry L. Rzepkowski, DPT, MS, BS, is a Doctor of Physical Therapy with specialization in Orthopedic Physical Therapy. Throughout his 37-year career, he has specialized in Orthopedics, specifically: Musculoskeletal out-patient rehab as an independent private practitioner, Total Joint Replacement Surgery, and Sports Medicine. A professor in the Health Science department for Nova Southeastern University, Terry provides instruction in Anatomy, Biomechanics, Kinesiology, and Neuro anatomy; Terry has extensive knowledge in relating the complexities of the Orthopedic joint replacement patient. Terry's current clinical role as home care therapist working exclusively with orthopedic surgical patients in Tampa, FL, provides a platform for staying abreast of the latest techniques and protocols utilized in joint care rehab. As a sought-after presenter, he enjoys sharing his knowledge with interdisciplinary audiences around the country. Terry has spoken professionally on shoulder, knee, and hip injuries with advances in orthopedic management.
Speaker Disclosures:
Financial: Terry Rzepkowski is an Assistant Professor for Nova Southeastern University Tampa; and an Assistant Professor for South University Tampa. He receives a speaking honorarium from PESI, Inc.
Non-financial: Terry Rzepkowski is a member of the American Physical Therapy Association (APTA).
---
Additional Info
Program Information
Access for Self-Study (Non-Interactive)
Access never expires for this product.
Questions?
Visit our FAQ page at www.pesi.com/faq or contact us at www.pesi.com/info
Objectives
Evaluate the anatomy and biomechanics of the shoulder, hip, and knee.
Perform assessment techniques to identify predisposing factors to injury of the shoulder, hip and knee.
Develop a personalized risk-specific treatment approach to minimize functional injury predisposition.
Perform hands-on clinical assessments to identify structural pathology of the shoulder, hip, and knee.
Evaluate the key factors in determining the decision for a total or reverse total shoulder.
Articulate the role of 3D modeling for implants of the shoulder.
Assess advanced tissue sparing procedures for hip replacement.
Determine prognosis, treatment duration, and outcome for each type of orthopedic surgical procedure of the shoulder, hip, and knee.
Analyze advanced pain management strategies in the post-operative patient.
Assess neuromuscular risk factors leading to LE joint stress.
Perform hand-on functional rehab techniques for the shoulder, hip, and knee.
Design functional home exercise programs in appropriate staged progression for the shoulder, hip, and knee patient.
Evaluate the role of advanced plyometric training for the athlete in performance improvement and reduction of injury risk factors.
Outline
Day 1 - Shoulder
EXAM LAB: ANATOMY & BIOMECHANICS
Postural positioning of the head and scapula
Impingement exams:

Neer
Hawkins/Kennedy
Crossover

Ergonomic accommodations to decrease impingement.
Surgical interventions
CLINICAL DIAGNOSIS LAB
Correlate mechanism of injury common exams and surgical interventions for

RTC
Glenoid labrum
Biceps LH
Gleno-humeral dislocation
PAIN MANGEMENT, MEDICAL DIAGNOSES, AND SURGICAL INTERVENTION
Comparative normal versus diagnostic imaging (X-ray, MRI)
Shoulder Fx
Total Shoulder replacement anatomical and reverse
Interscalene nerve block, Exparel perioperative pain management
INJURY PREVENTION AND DEVELOPING A JOINT-SPECIFIC TREATMENT PLAN LAB
Establish proximal scapular stability progress to distal mobility.
Progression:

Flexibility considerations
Manual scapular stabilization exercises
RTC manual exercise with scapular integration
Dynamic distal stabilization exercises
Home exercise with exercise bands
Day 2 – Hip & Knee
INJURY PREVENTION EXAM LAB
Posture of the pelvis sagittal/frontal plane
Predisposing elements that lead to injury

Glut medius weakness
IT band test (Ober's)
Hip flexor (Thomas)
Hamstrings (SLR)
CLINICAL DIAGNOSIS LAB- HIP
Correlate mechanism of injury
Tissue exam

Hip Scour
Impingement sign
Labral tests
CLINICAL DIAGNOSIS LAB- KNEE
Dynamic positioning in movement
Dynamic Valgus

Ligament dominance
Quad dominance
Leg dominance
Ankle position/ Footwear

Correlate mechanism of injury
Tissue exam

Ligament Medial-Lateral
Ligament Anterior-Posterior
Meniscal damage
PAIN MANAGEMENT, MEDICAL DIAGNOSES, AND SURGICAL INTERVENTION
Hip

Comparative normal versus diagnostic imaging (X-ray, MRI)
Acetabular labral defects
Hip fracture
Total Hip replacement (Approaches: Posterior, Lateral, Anterior)
Super Path Hip
Femoral Nerve Block

Knee

Comparative normal versus diagnostic imaging (X-ray, MRI)
Meniscal Injury (Meniscectomy vs, repair)
Osteochondral defect
ACL repair (Hamstring vs Patellar Tendon)
Total Knee replacement (Traditional, Subvastus, Bipolar, Unipolar, Custom fit)
Obturator nerve block
INJURY PREVENTION AND DEVELOPING A JOINT-SPECIFIC TREATMENT PLAN LAB
Hip - Balance weakness and flexibility

Flexibility considerations
Proximal closed chain stability exercises
Hip and core exercises
Home exercises for dynamic functional integration

Knee - Incorporate Neuromuscular (N-M) retraining

Flexibility considerations
Functional closed chain exercises
Address ligament/muscular dominance
Sensory integration in balance progression
N-M integration in jump mechanics
Home exercises for dynamic functional integration
Advanced plyometric training for the LE
Target Audience
Physical Therapists
Physical Therapy Assistants
Chiropractors
Athletic Trainers
Occupational Therapists
Occupational Therapy Assistants
Exercise Physiologists
Certified Strength and Conditioning Coaches
Orthopedic Nurses
Other Rehabilitation Professionals