Description
As young adults strive to create their own identities, they need to learn how to express themselves in meaningful ways, form relationships, adjust to changing situations, and persevere in the face of challenges. When this transition to adulthood is coupled with mental health issues, it becomes even more important for individuals to have strategies they can use to tackle life's major hurdles and regain control.

In The CBT Toolbox for Young Adults, you'll find 170 solution-focused exercises to help this critical age group build greater independence, harness their unique strengths, and learn healthy ways to adapt to their changing worlds. Grounded within a cognitive behavioral approach, the easily reproducible and ready-to-use tools inside will allow clients to:
Build resiliency
Manage their moods
Communicate effectively
Set boundaries
Reframe faulty thoughts
Express empathy
Self-advocate
Develop healthy work habits
Enhance time management and budgeting skills
Set and achieve realistic goals
Thrive as they enter adulthood
Author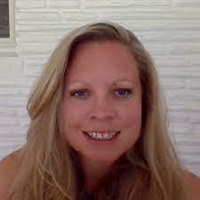 ---
Lisa Weed Phifer, DEd, NCSP, is a nationally-certified school psychologist, certified Autism Spectrum Disorder Clinical Specialist, and author who has a well-established career supporting school-based mental health and social emotional learning for children and adolescents. Phifer's work has focused on integrating cognitive-based therapy (CBT) and core social emotional competencies into practical, child-focused activities. She has presented across the U.S. and internationally to educators, clinicians, and parents on topics of CBT, trauma-informed practices, and social emotional learning. She is the lead author of the CBT Toolbox for Children & Adolescents (PESI, 2017), Parenting Toolbox (PESI, 2018 and the Trauma-Informed Social Emotional Toolbox for Children & Adolescents (PESI, 2020). Additionally, she is published in the School Mental Health Journal and contributed to both editions of Supporting and Educating Traumatized Children (Rossen, 2020).

Speaker Disclosures:
Financial: Lisa Weed Phifer has an employment relationship with the Fairfax County Public Schools. She receives royalties as a published author. Lisa Phifer receives a speaking honorarium, recording, and book royalties from PESI, Inc. She has no relevant financial relationships with ineligible organizations.
Non-financial: Lisa Weed Phifer has no relevant non-financial relationships.
---
Endorsements
Once again, Dr. Phifer takes us from why and gives us the how. The CBT Toolbox for Young Adults provides a ready and valuable resource for the early career to advanced practitioner.
Eric Rossen, PhD, NCSP, psychologist and author of Supporting and Educating Traumatized Students: A Guide for School-Based Professionals, 2nd edition.

The CBT Toolbox for Young Adults is a must-have! The skill-building activities provide clinicians with tools to capitalize on clients' strengths. Dr. Weed Phifer's latest toolbox will not disappoint.
Jessica Dirsmith, EdD, NCSP, clinical assistant professor, licensed psychologist, and co-author of Assessment and Identification of Students with Emotional Disturbance and Behavioral Needs

The CBT Toolbox for Young Adults is essential for everyone coaching young adults towards their next steps in life. The activities are thoughtfully designed and scaffolded to promote consistent skill growth and foster independence. This affirming lens ensures that activities can be tailored to the unique profile of each individual. I am excited to incorporate these essential tools in the future.
Laura K. Sibbald, MA, CCC-SLP, ASDCS, CYMHS, associate director of Disability Resources and Neurodiversity Initiatives at Chestnut Hill College, and co-author of Trauma-Informed Social-Emotional Toolbox for Children & Adolescents and Parenting Toolbox.

The CBT Toolbox for Young Adults provides functional activities to help prepare youth for adulthood. It includes easy-to-use tools for both clients and clinicians.
Bethany Demers, MA, CAS, mental wellness specialist

As a parent of two teenagers, I find this workbook incredibly helpful in teaching our kids healthy habits to manage the excitement and stress that comes with independence.
Erika Dronen, parent