Description
Wounds typically heal in a predicable manner, but when progress unexpectedly comes to a halt it can be challenging to identify the next treatment step. With the risk of spreading infection, sepsis, amputation and even death, chronic wound care is a high stakes arena for rehab professionals that requires a very specialized skillset. After over 36 years in the field, I'm going to share my triedand- true tricks of the trade for restoring and accelerating tissue healing.
You'll explore a specialized method to address chronic wounds that's filled with advanced healing strategies:
Feel confident as you choose the most appropriate dressing
Explore in depth demonstrations for Doppler use, ABIs, and wrapping techniques
Create a comprehensive wound care plan
Skillfully determine which modality to use and when
Restimulate the appropriate metabolic activity to promote healing
By the end of this training, you will have new and evidence-based techniques that heal tough wounds, prevent amputation, and improve quality of life. Your expert knowledge of anatomy, tissue healing, movement and positioning will help to restore function faster than ever before and drastically improve patient outcomes. Join us for this interactive learning experience!
Credits
---
CE Information Coming Soon
Continuing education credit information is coming soon for this live webcast.

---
---
Speaker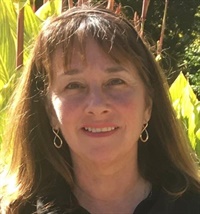 ---
Dr. Cheryl Aaron has over 36 years of hands-on wound care experience in multiple clinical settings including private practice, acute, sub-acute, SNF, outpatient, and homecare venues. She is presently the owner of Advanced Wound Care Consultants, providing consultation, teaching, program development, survey readiness, and clinical competencies to the multidisciplinary wound care teams of Homecare agencies, Hospitals, Nursing and Physical Therapy Schools and other organizations, both locally and nationally. Dr Aaron is known for her lively, passionate delivery of her presentations with the latest evidence-based research and clinical guidelines. As a doctoral prepared Physical Therapist and nationally board Certified Wound Specialist® with the American Academy of Wound Management, she has a wealth of educational and work-related experience to draw from. Expect to take away valuable insight and information to optimize your clinical outcomes.
Speaker Disclosures:
Financial: Dr. Cheryl Aaron is the owner of Advanced Wound Care Consultants. She receives a speaking honorarium from PESI, Inc. She has no relevant financial relationships with ineligible organizations.
Non-financial: Dr. Cheryl Aaron has no relevant non-financial relationships.
---
Additional Info
Access Period for Live Webcast
For live CE credit, you must watch the live webcast in its entirety at its scheduled time and complete the CE quiz and evaluation within one week. You will have access for 90 days after the program for review.
Webcast Schedule
Please note: There will be a 60-minute lunch and two 15-minute breaks; one in the morning and one in the afternoon. Lunch and break times will be announced by the speaker and at their discretion. A more detailed schedule is available upon request.
Questions?
Visit our FAQ page at www.pesi.com/faq or contact us at www.pesi.com/info
Objectives
Develop a thorough understanding of the anatomy and physiology of the integument.
Distinguish and eliminate the causes of stalled wound healing.
Investigate the pathophysiology of various wound origins.
Assess and accurately identify wound etiology.
Determine appropriate treatment options based on wound assessment.
Demonstrate confident performance of ABIs, compression wraps, and toe wraps.
Outline
A&P of the Integumentary System
Layers of the epidermis and dermis
Subcutaneous tissue
Dermal appendages
Deep tissue
How Wounds Heal: Phases of Wound Healing and Tissue Repair
The wound healing models
Superficial wound healing
Primary intention wound healing
Delayed primary intention
Partial thickness wound healing
Secondary intention wound healing
Tertiary wound healing
Hemostasis
Inflammation
Proliferation
Epithelialization
Remodeling
Tricks of the trade
Chronic Wounds:
Chronic vs acute
What's wrong?
Age related healing
Absence of inflammation
Chronic inflammation
Physiology of the chronic wound
Nutritional aspects of wound healing
Pressure Ulcers:
Pathophysiology
Capillary closing pressure
NPUAP staging system
Suspected deep tissue injury
Stage one
Stage two
Stage three
Stage four
Unstageable
Risk assessment and tools
Prevalence/incidence
Avoidable vs unavoidable
Interventions based on risk assessment
Support surfaces
Venous Disease (CVI)
Incidence and etiology
Signs/symptoms of venous disease
Appearance and characteristics of a venous ulcer
Venous refill times
Screening for CVI
CEAP classification
Nonsurgical treatments
ABI/TBI
Compression
Surgical interventions
Arterial Disease:
Etiology
Comorbidities
Signs/symptoms of arterial disease
Appearance/characteristics of an arterial ulcer
Misdiagnosis/don't be fooled
Arterial studies
Effects/causes of tissue ischemia
Minimally invasive procedures
Surgical alternatives
Diabetic/Neuropathic Ulcers
Causes of foot ulceration
Assessment of loss of protective sensation
Characteristics of a diabetic foot ulcer
Managing the diabetic foot
Patient education
Optimize healing
Wagner diabetic ulcer classification
Intervention based on grades
Infection
Osteolysis/ Charcot foot
Total contact casting
Off loading
Helpful modalities
Assessment of Bacterial Burden
Infected, contaminated, colonized
Signs of infection
Silent infection
Quantitative tissue biopsy
Types of wound cultures
How to properly cleans a wound
The Complete Wound Assessment
ID type of wound
How to measure
Describe wound bed and edges
Drainage
Surrounding skin
Edema
Pain/VAS
Optimal wound healing requirements
The Importance of Differential Diagnosis
Are you sure that's a venous stasis ulcer?
Pyoderma gangrenosum
Hidradenitis suppurativa
Eczema/dermatitis
Psoriasis
Scleroderma
Suspicious lesions
Kaposi's sarcoma
Basal cell carcinoma
Squamous cell carcinoma
Necrobiosis lipodica diabeticorum
Candidiasis
Impetigo
Herpes zoster (shingles)
Systemic lupus
Discoid lupus
Pemphigus
Vasculitis
Raynaud's disease
The Ideal Dressing: Selecting Protection and Support
Dressing types
Indications/contraindications
The science of silver
Minimum bactericidal concentration
Cadexomer iodine
Topical antimicrobials
Therapeutic Modalities to Stimulate Healing
Ultrasound, high and low frequency
Pulsed lavage
High volt pulsed galvanic electric stim
Monochromatic infrared
Diathermy
Topical and hyperbaric oxygen
Wound vac
Target Audience
Physical Therapists
Physical Therapist Assistants
Physician Assistants
Nurses
Nursing Home Administrators
Occupational Therapists
Occupational Therapy Assistants