Description
The pandemic made the use of technology in therapy a necessity rather than optional. Therapists and clients alike have gotten much more comfortable in this digital era, but there is still more you can do to ensure sessions are engaging and clients get the help they need.
On top of that… Clinicians are now inundated with finding ways to keep up with the changes in laws and state differences. It's challenging to know which technology to use, what laws apply, and how to keep our practices and our clients safe.
Good News! Board-Certified Telemental Health Provider, Certified Clinical Telemental Health Provider, Joni Gilbertson, MA, NCC, LMHC, BC-TMH, CTMH, has put together this bold cutting-edge training in telehealth to teach you:
The latest in telehealth technology
Resources to stay up to date with the changing laws and guidelines
A step-by-step method to ensure best practices are in place
How to take your practice to the next level
You will learn innovative ways to use technology and practical tools to ensure your clinical work is aligned with telemental health best practices. Take home resources on how to ensure you keep up with the ongoing changes with laws and ethical codes relating to teletherapy and technology.
Additionally, you will gain an understanding of how to improve your risk management through a step-by-step method to ensure the safety of clients and agencies. And best of all Joni presents this in an easy and digestible way - so you can go back to work the next day with new skills!
Credits
Planning Committee Disclosure - No relevant relationships
All members of the PESI, Inc. planning committee have provided disclosures of financial relationships with ineligible organizations and any relevant non-financial relationships prior to planning content for this activity. None of the committee members had relevant financial relationships with ineligible companies or other potentially biasing relationships to disclose to learners. For speaker disclosures, please see the faculty biography.
---
CE Information Coming Soon
Continuing education credit information is coming soon for this live webcast.

---
---
Speaker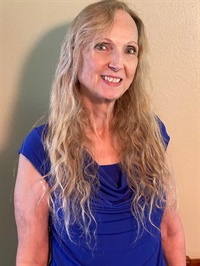 ---
Joni Gilbertson, MA, NCC, LCPC, LMHC, BC-TMH, CTMH, is a licensed clinical professional counselor, Board-Certified Telemental Health Provider and the owner/ founder of COPE Counseling Services, LLC where she uses telemental health to assist individuals, couples and families with everyday coping in areas such as relationships, depression, suicide, and anger management. She is licensed as a mental health professional both in Illinois and Florida while presently residing in Florida.

Joni completed over twenty trainings in telehealth and edited sixteen plus online courses for telemental health. She is a certified trainer in clinical telemental health, mental health first aid, and motivational interviewing. She is also certified in domestic violence facilitation and selective other methods that enhance client awareness. She regularly uses distance counseling to work with diverse populations by using video sessions and other technologies. She started one of the first telehealth programs for court-ordered clients and has over ten years of experience with using video sessions for programs such as domestic violence and anger management.

Joni also has experience supervising a mental health staff within a hospital setting and supervising interns within her clinical practice. For many years she trained mental health agencies, children and family services, first responders, employees at jails, prisons, and detention centers on mental health topics and legal and ethical matters of relative concern to each population. As a former Chief of Probation and Probation Officer, she was responsible for designing and training staff members on mental health issues such as suicide awareness, personality disorders, substance use disorders and treatment strategies.

Joni is a recently retired college instructor who worked within the Sociology Department where she designed and instructed seventeen mental health and legal issues classes. She was recently nominated and presented with an award for "Teachers Who Make a Difference" due to her engaging and dynamic style of teaching. She makes learning an enjoyable experience with her passion for the topic of using technology for mental health.

Speaker Disclosures:
Financial: Joni Gilbertson receives a speaking honorarium, book royalties, and recording royalties from PESI, Inc. She has no relevant financial relationships with ineligible organizations.
Non-financial: Joni Gilbertson has no relevant non-financial relationships.
---
Additional Info
Access Period for Live Webcast
For live CE credit, you must watch the live webcast in its entirety at its scheduled time and complete the CE quiz and evaluation within one week. You will have access for 90 days after the program for review.
Webcast Schedule
Please note: There will be a 70-minute lunch and two 15-minute breaks; one in the morning and one in the afternoon. Lunch and break times will be announced by the speaker and at their discretion. A more detailed schedule is available upon request.
Questions?
Visit our FAQ page at www.pesi.com/faq or contact us at www.pesi.com/info
Objectives
Evaluate new types of technology including virtual reality, avatar counseling, and therapeutic robotics to determine the clinical benefits.
Propose how to enhance telehealth practice with the use of social media including Facebook, twitter, Instagram, texting, and emailing.
Research the applicable state and federal laws concerning interjurisdiction practice for application to clinical practice.
Utilize a step-by-step method for ethical decision-making when applying the code of ethics and the laws using technology including social media.
Evaluate what the newest research states about clinical implications and best practices when using telemental health for treatment.
Apply best practices with the updates for clinical application and for protection of clients and clinicians.
Outline
Update on the Latest Technologies Relating to Therapy
Go-to resources and technology trends to keep up with an ever-changing virtual environment
Social media usage
Email
Texting
Virtual Reality
Avatar Counseling
Robot as counselors
Case Study: Anxiety disorder client who is addicted to using technology
Evaluate How to Use the Latest Technologies
Explore evolving technologies and determine effectiveness for using with specific clients
Clinical dilemmas and step-by-step problem-solving method
Clinical decision making- when to use and who to use with
Risks and benefits of using new technologies
Limitations of research with new technologies
Psychological and neurological benefits and limitations
Best practices for risk management
Case Study: Engaging a client with major depressive disorder via telehealth
Navigate Ongoing Changes with Laws
Resources for quick reference and explanations for better comprehension
Quick references and explanations for better comprehension
Interjurisdictional state laws
Federal laws as they relate to clinical practice
State laws and the clinical relevance
Case Study: Married couple who is separated in different states
Put It to Practice
Guidance on making innovative changes legally and ethically
Newest technology to meet clinical needs
Step-by-step method for ethical decision-making
Risk management while initiating new technology
Best practices with social media usage
Legal and ethical compliance
Case Study: Therapist with in-person practice using telehealth successfully
Target Audience
Counselors
Social Workers
Psychologists
Psychiatrists
Case managers
Addiction Counselors
Therapists
Marriage & Family Therapists
Therapy Interns
Nurses
Occupational Therapists
Occupational Therapists Assistants
Other Mental Health Professionals