Description
As a clinician, there is little doubt that you are working with trauma. Evidence suggests that EMDR is one of the most effective modalities for treating trauma and PTSD. During this 4-day EMDR training you will discover how this powerful, evidence-based treatment has helped thousands of clients safely and rapidly process their traumas without the need to focus on explicit details!

Join trauma specialist and trainer, Kate Haskell, LMHC, NBCC, EMDR-C, as she will provide you the knowledge and skills needed to use EMDR safely and effectively. Through lecture, live and recorded EMDR demonstrations, and supervised experiential EMDR exercises, this training will provide you with an in-depth knowledge of trauma theory, principles, diagnosis and how to use EMDR.

This is a training you don't want to miss!
Understand how and why EMDR is such an effective treatment for both single incident PTSD and complex trauma
Learn and practice skills to stay stable to prepare clients for EMDR
Participate in hands-on practice of EMDR and other trauma treatment tools in a safe and supervised environment
Learn this dynamic, comprehensive skill that will equip you to start improving outcomes with traumatized clients right away
Sign up today to grow your practice and discover how EMDR can help clients find relief from trauma and reclaim their lives!
Credits
---
CE Information Coming Soon
Continuing education credit information is coming soon for this live event.
---
---
Speaker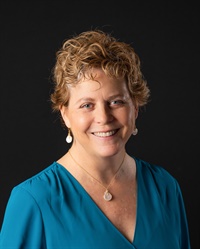 ---
Kate Haskell, LMHC, NBCC, EMDR-C (she/her) is a 30+ year clinician, trainer and public speaker. Kate is an Evergreen Certified EMDR Clinician (EMDR-C) as well an EMDR-C consultant. For the past 20 years she has primarily been engaged in trauma focused treatment while utilizing EMDR and other trauma modalities. She has worked with children, adolescents, adults, couples and families. She has created and facilitated services for multiple school districts to address student and staff deaths. Kate brings extensive experience in vicarious trauma and strives to improve human service workers well-being. She demonstrates a warm, compassionate and direct communication style to engage individuals and allow them to explore their deepest questions.
Speaker Disclosures:
Financial: Kate Haskell maintains a private practice and is a consultant for Bellingham School and Mt. Vernon School Districts mobile response team. She receives a speaking honorarium from PESI, Inc. She has no relevant financial relationships with ineligible organizations.
Non-financial: Kate Haskell has no relevant non-financial relationships.
---
Additional Info
Facility Details
Find details here to reserve your room at the exclusive conference rate for the Hilton Scottsdale Resort & Villas!
*Please be advised that the block may reach capacity before the cut-off date. After this date or fulfillment of the block, the hotel may take reservations on an availability basis at the best available advertised rate.
Live Event Schedule
Please note: There will be a 60-minute lunch and two 15-minute breaks; one in the morning and one in the afternoon. Lunch and break times will be announced by the speaker and at their discretion. A more detailed schedule is available upon request.
Questions?
Visit our FAQ page at www.pesi.com/faq or contact us at www.pesi.com/info
Objectives
Evaluate the biological nature of trauma and how trauma is stored in the body and limbic systems, creating physical and psychological symptoms to better understand your clients.
Differentiate between sympathetic (activated) freeze responses and the parasympathetic (deactivated) dorsal vagal immobilization response your clients experience.
Distinguish between the following types of traumatic stress: normal, prolonged, complex and developmental and articulate treatment considerations for each.
Ascertain the clinical implications of traumatic stress symptomology, including hyperarousal, affect dysregulation, dissociation, body memories, and flashbacks.
Employ effective somatic techniques to reduce/eliminate client's body memories, "flashbacks" and dissociation.
Examine Porges' Polyvagal Theory as it relates to clinical treatment of traumatized clients.
Summarize the landmark study: Adverse Childhood Experiences Study and understand the ten adverse childhood experiences studied as they related to clinical diagnosis and assessment.
Evaluate the clinical presentation of the following attachment styles as it relates to your clinical assessment: secure vs insecure; insecure; organized vs insecure disorganized.
Demonstrate three techniques of altering bilateral stimulation as a mechanism of action for EMDR.
Demonstrate strategies to help clients build skills to be prepared to process trauma via EMDR, including safety within the therapeutic alliance and skills for self-regulation.
Determine when/if your client is prepared to safely process trauma memories via EMDR.
Create and employ client-driven imagery for safety and containment during trauma processing.
Utilize clinical techniques to help with grounding and centering traumatized clients in-session.
Prepare clients with various trauma tools; mindfulness, guided imagery and meridian-based techniques to decrease client's arousal levels and modulate affect.
Analyze and critique the original eight phases of EMDR's standard protocol (Shapiro) as it relates to clinical treatment.
Evaluate and learn Parnell's four essential elements of each EMDR session and how it relates to client treatment.
Practice under supervision Parnell's Modified EMDR protocol to prepare for work with your clients in-session.
Practice under supervision the skill for resourcing a client with imaginal resources prior to processing traumatic material.
Practice under supervision the trauma processing modality and EMDR tools for processing traumatic memories with your clients.
Demonstrate how tone of voice and proximity communicate safety to your client during therapy sessions.
Demonstrate three techniques of alternating bilateral stimulation as a mechanism of action for EMDR.
Determine the diagnostic differences and similarities between Complex PTSD and Borderline Personality Disorder.
Evaluate a variety of initial screening/education tools for potential EMDR clients (ACES, DDS, PTSD, Medical).
Outline
Trauma and the Brain
Neurobiology of Trauma and Symptomology
Biological nature of trauma

Triune Brain, the Autonomic Nervous System and the Stress Response
The Polyvagal Theory
Traumatic Stress: normal, prolonged, complex, and developmental

Specific trauma symptoms
Primary treatment issues in trauma therapy
Somatic and Sensorimotor Sequelae of Trauma
Hyperarousal
Hypoarousal
Dissociation, body memories and "flashbacks"
Affect dysregulation
Trauma and Attachment
The Adverse Childhood Experiences Study (ACE Study)
Attachment Essentials

Baby/momma trauma
Insecure Attachment Styles Assessment and Primary Treatment Issues of:

Avoidant
Preoccupied
Disorganized type
Assessment and Diagnosis of Trauma Disorders
DSM-5-TR® diagnostic criteria
Current Trauma Diagnoses:

Acute Trauma Disorder
PTSD and subtypes
Dissociative
Preschool
Borderline Personality Disorder (BPD)

Proposed Trauma Diagnoses

Developmental Trauma Disorder (DTD)
Complex PTSD
Limitations of Research and Potential Risk
Contraindications and precautions for reprocessing trauma
Differences in theory and in the associated neurophysiological models
The EMDR Approach for Trauma Treatment
The Stage Model of Treatment
Stage One: Stabilization and Safety

Assessment, rapport, psychoeducation
Develop the "Skills to Stay Stable"
Trauma tools for affect regulation
Recognizing and regulating affect
Dissociative episodes and "flashbacks"
Grounding clients in their bodies and back in the present in the here and now
Mindfulness/bodyfulness (including somatic exercises)
Multisensory Guided Imagery
EFT (meridian tapping)
Reduction of physiological arousal
Recognizing and up & down regulating arousal levels
Containment and self-soothing

Stage Two: Working Through Traumatic Memories

Overview of the theory and applicability of three trauma processing modalities:

Sensorimotor Psychotherapy (SP)- Ogden
Somatic Experiencing (SE)- Levine
EMDR – Shapiro/Parnell
Hands-On Practice of EMDR In a Safe and Supervised Environment
Practice EMDR for both Resourcing and Trauma Processing
Live EMDR demonstrations and experiential sessions with partners
Learn and Safely Practice the Skills of EMDR for Both Phase One and Two
Phase One Work: Imaginal Resourcing

Comfortable Place Imagery
Protection Imagery and/or Nurture Imagery

Phase Two Work: Reprocessing Traumatic Memories

EMDR practice in triads
Continued practice and consultation options
Target Audience
This workshop is intended for masters- and doctoral-level clinicians experienced in working with trauma. In this course, you will learn and practice alternating bilateral stimulation into two distinct types of psychotherapy sessions; development and installation of internal resources; and reprocessing of traumatic material.

This course assumes requisite knowledge of, and experience with, a traumatized population (i.e., clients with underlying simple or complex PTSD regardless of presenting issues).
Location
Hilton Scottsdale Resort & Villas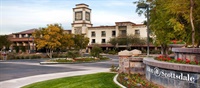 6333 North Scottsdale Road, Scottsdale, Arizona 85250, United States
(480) 948-7750
www3.hilton.com