Description
Many persons diagnosed with ADHD prefer not to take medication. There are various reasons for this including side effects and concerns with long-term use. In this seminar, you will learn more about these reasons, as well as alternative interventions for ADHD.
Looking at ADHD from a developmental perspective, we will consider reasons for the apparent increase in ADHD diagnoses over the past two decades. By understanding the way the brain works in ADHD, you will be able to better identify a variety of strategies to significantly impact the nervous system and positively influence symptoms of ADHD in your clients.
Not only will you walk away with information about some of the most common non-medication interventions for ADHD such as computerized cognitive training, mindfulness meditation, and neurofeedback, you will also learn a variety of practical strategies that can be implemented immediately and at low cost.
We will navigate the vast research on exercise, movement, diet, sleep, disruptive technologies, supplements, and the impact of the environment on ADHD, summarizing the findings and applying the information to "real life". You will leave this seminar with the tools and knowledge to develop a holistic approach to working with adults and children with ADHD.
Credits
Planning Committee Disclosure - No relevant relationships
All members of the PESI, Inc. planning committee have provided disclosures of financial relationships with ineligible organizations and any relevant non-financial relationships prior to planning content for this activity. None of the committee members had relevant financial relationships with ineligible companies or other potentially biasing relationships to disclose to learners. For speaker disclosures, please see the faculty biography.
---
CE Information Coming Soon
Continuing education credit information is coming soon for this live webcast.

---
---
Speaker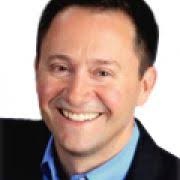 Clinical Neuropsychologist
---
David Nowell, PhD, is a clinical neuropsychologist in private practice in Northborough, Massachusetts. He offers consultations to patients on an inpatient rehabilitation unit and is an adjunct instructor in neuropsychology to graduate students in the Clark University psychology program. He serves as a physician advisor with the University of Massachusetts Medical School Disability Evaluation Service where he was the former clinical director of the Learning Disability Assessment Program. Dr. Nowell writes a popular blog at Psychology Today on motivation and time management and speaks internationally to clinicians on such topics as executive functioning, non-medication management of ADHD, and applying findings from Positive Psychology.
Speaker Disclosures:
Financial: Dr. David Nowell maintains a private practice and has employment relationships with Fairlawn Rehabilitation Hospital, Massachusetts Rehabilitation Commission, and Clark University. He is a presenter with TATRA Training and receives compensation. Dr. Nowell is an IME provider and receives compensation. He receives a speaking honorarium and recording royalties from PESI, Inc. He has no relevant financial relationships with ineligible organizations.
Non-financial: Dr. David Nowell is a member of the American Psychological Association, the Massachusetts Neuropsychological Association, and the International Neuropsychological Society.
---
Additional Info
Access Period for Live Webcast
For live CE credit, you must watch the live webcast in its entirety at its scheduled time and complete the CE quiz and evaluation within one week. You will have access for 90 days after the program for review.
Webcast Schedule
Please note: There will be a 70-minute lunch and two 15-minute breaks; one in the morning and one in the afternoon. Lunch and break times will be announced by the speaker and at their discretion. A more detailed schedule is available upon request.
Questions?
Visit our FAQ page at www.pesi.com/faq or contact us at www.pesi.com/info
Objectives
Evaluate the relationship between the frontal lobe of the brain and ADHD symptomology for the purpose of client psychoeducation.
Determine the impact of movement and exercise on the reduction of ADHD symptoms as it relates to assessment and treatment planning.
Employ treatment interventions for improving impulse control and working memory in clients.
Analyze the influence of diet and nutrition on ADHD symptoms in relation to assessment and treatment planning.
Develop clinical strategies to calm the nervous system of clients diagnosed with ADHD.
Assess the clinical implications of environmental influences on ADHD symptoms in clients.
Outline
Why Not Medication?
Useful as a short-term tool
Concerns with long-term use: Effects on the brain
ADHD and the "Immature" Brain
Brain imaging evidence of ADHD
Research regarding ADHD brain development
Frontal lobes mature more slowly in the ADHD brain
Excess theta brainwaves
Implications for treatment
Movement-Based Strategies
Wake up an underaroused ADHD brain
Hyperactivity as an adaptive mechanism
The impact of play and exercise on the brain
Role of rhythm and timing training
Integrated movement systems for ADHD
Frontal Lobe/Working Memory Strategic Tools
Use it or lose it: Increase memory, attention, and focus
Games for impulse control and working memory
Computerized cognitive training programs
Meditation and mindfulness for ADHD
Neurofeedback
Diet and Nutrition
The impact of sugars, fats, proteins, and water
Diet and dopamine
Omega 3-6-9: What you need to know for brain health
Multivitamins/minerals: Do they make a difference?
Gluten, food additives, and pesticides
ADHD and Nervous System Overstimulation
"Overaroused" subtype of ADHD
Stress, anxiety, and ADHD: the connection
Breathwork and movement for nervous system calming
Heart rate variability biofeedback
Art therapy techniques to quiet and focus the brain
Environmental Influences
Video games and social media
Sleep deprivation
Same symptoms as ADHD
Strategies to help insomnia
Environmental toxins: lead, phthalates, pollution
The impact of time in nature on ADHD symptoms
Limitations of the Research and Potential Risks
Target Audience
Counselors
Social Workers
Psychologists
Marriage and Family Therapists
Speech-Language Pathologists
Teachers
School Administrators
Addiction Counselors
Occupational Therapists
Occupational Therapy Assistants
Nurses
Physicians
Other Helping Professionals who Work with Children
Reviews
Overall:
4.9
Total Reviews: 47