Description
Proven Physical Assessment Techniques in Today's Fast-Paced Environment
Improve Your Confidence, Increase Efficiency, and Eliminate Errors
Normal vs. Pathology - When Abnormal Becomes an Issue
Conduct Efficient and Precise Head-To-Toe Proper Assessment -
Eliminate "Eye-Balling" Patients
Predict a Differential Diagnosis By Identifying Cardiac, Respiratory and Neurological Disorders
Hands-On Clinical Demo Labs
In our clinical lives we are faced with the task of seeing more patients in much less time. How do we manage? By spending less time on each patient and yet ensuring a precise physical assessment in the process.
"8 in 10 misdiagnoses were due, in part, to problems in the patient encounter, such as errors during the physical exam or medical history-taking." -American Medical Association
We cannot afford to miss any clues during the precious window of time that we have with each patient. That's why, now more than ever - we must incorporate proper physical assessment skills and listening techniques into our daily practice. Attend this seminar and you will improve your confidence, increase efficiency, and eliminate errors. We guarantee this lecture will give you the tools you need, resulting in peace of mind that no errors were made at the end of each busy day - together we will change your practice.
Credits
---
* Credit Note -
**
NOTE: Tuition includes one free CE Certificate (participant will be able to print the certificate of completion after completing the on-line post-test (80% passing score) and completing the evaluation).
Continuing Education Information: Listed below are the continuing education credit(s) currently available for this non-interactive self-study package. Please note, your state licensing board dictates whether self-study is an acceptable form of continuing education. Please refer to your state rules and regulations. If your profession is not listed, please contact your licensing board to determine your continuing education requirements and check for reciprocal approval. For other credit inquiries not specified below, please contact cepesi@pesi.com or 800-844-8260 before the event.
Materials that are included in this course may include interventions and modalities that are beyond the authorized practice of your profession. As a licensed professional, you are responsible for reviewing the scope of practice, including activities that are defined in law as beyond the boundaries of practice in accordance with and in compliance with your profession's standards.
All members of the PESI, Inc. planning committee have provided disclosures of financial relationships with ineligible organizations and any relevant non-financial relationships prior to planning content for this activity. None of the committee members had relevant financial relationships with ineligible companies or other potentially biasing relationships to disclose to learners. For speaker disclosures, please see the faculty biography.
---
Nurses, Nurse Practitioners, and Clinical Nurse Specialists
This self-study activity consists of 6.25 clock hours of continuing education instruction. Credit requirements and approvals vary per state board regulations. Please save the course outline, the certificate of completion you receive from this self-study activity and contact your state board or organization to determine specific filing requirements.
---
California Nurses
PESI, Inc. is a provider approved by the California Board of Registered Nursing, Provider #: 17118 for 6.0 self-study contact hours.
** You will need to provide your license number to PESI. PESI must have this number on file in order for your hours to be valid.
---
Florida Nurses
PESI, Inc. is an approved provider by the Florida Board of Nursing. Provider #: FBN2858. These materials qualify for 6.0 self-study contact hours.
---
Iowa Nurses
PESI, Inc. is an approved provider by the Iowa Board of Nursing. Provider #: 346. Nurses successfully completing these self-study materials will earn 6.3 self-study contact hours. Please email cepesi@pesi.com with your license number, include the title, speaker name and date. PESI must have this number on file in order for your hours to be valid.
---
Other Professions
This self-study activity qualifies for 6.25 continuing education clock hours as required by many national, state and local licensing boards and professional organizations. Save your activity advertisement and certificate of completion, and contact your own board or organization for specific requirements.
---
---
Speaker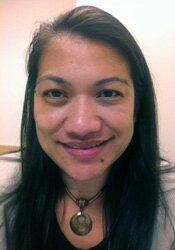 ---
Angelica Dizon, MD, MSN, MBA-HCM, BSN, RN, NP-C, is a physician, advanced care practitioner and a registered nurse, with more than two decades of experience in clinical practice. Angelica serves as the director of clinical services in one of the leading home healthcare agencies in Maryland. She has extensive past experiences both in the acute care and long-term care settings as well. Her diverse experiences provide her with unique perspectives on the importance of an in-depth understanding of pathophysiology. As a clinician, she sees complicated patient cases that require a keen understanding of overlapping disease processes. Angelica enjoys sharing her expertise and excels at putting complex topics in to a plain English approach. As such, she is a sought-after presenter, sharing her vast knowledge with experienced interdisciplinary audiences across the country.
Speaker Disclosures:
Financial: Angelica F. Dizon is a faculty member for Radians College. She receives a speaking honorarium from PESI, Inc.
Non-financial: Angelica F. Dizon has no relevant non-financial relationships to disclose.
---
Additional Info
Access for Self-Study (Non-Interactive)
Access never expires for this product.
Outline
Head-to-Toe Approach - Learn tips, tricks, and tools to conduct a quick and precise head-to-toe assessment
Assess the patient using the most comprehensive approach
Evaluate baseline and identify patient status changes
Devise tips and tools to perform a more efficient exam without missing key clues
Conduct proper assessment skills - inspection, palpation, percussions, auscultation
Neurological Exam - Mastering the 6-Part components of a Neuro exam in less time
Unraveling the 6-Part components of a thorough Neurological Examination
ABCT Components of Mental Status
Key points and clues of using Confusion Assessment Method (CAM) Instrument and what can be diagnosed as a result
Evaluate an efficient and accurate assessment of normal vs. abnormal findings for: altered mental status, cranial nerves, motor, sensory, cerebellar functions, reflexes
Danger Signs for abnormal findings and how to identify diseases by physical examination
LIVE PARTNER DEMOS: Practice with case studies and proper assessment

Key clues you can't miss
Risk factors, readings, subjective and objective data
Plan of care
Respiratory Exam - Identifying the different breath sounds and their locations to narrow down diagnosis
Physical assessment of the respiratory system - key points of normal anatomy to remember
Identification of normal, abnormal, decreased or absent breath and lung sounds
Assessment and techniques of Tactile Fremitus, percussion, lung auscultation
Interpreting what you are hearing and what you should expect to hear:
Bronchial, Broncho-vesicular, Vesicular Breath Sounds
Bronchophony, Egophony, Whispered Petroliloquy
Death Rattle, Absent Breath Sounds
Learning the adventitious sounds like Crackles, Rhonchi, Stridor, Wheezes and what to do with them
What Lung Sounds to expect in different disease states
LIVE PARTNER DEMOS: Practice with sounds: Listen, assess, and learn
Cardiac Exam - Knowing the different murmurs, their presentation, sounds and location to accurately pinpoint the disease process
Examination of mitral, tricuspid, pulmonary, and aortic
Auscultation sites, sequencing and skills
Characteristics of a functional murmur
How to identify?
7-point classification
When does a murmur become pathologic?
Strategies for detection of abnormal cardiac sounds
LIVE PARTNER DEMOS: Practice and learn with examples
Objectives
Assess where and why vesicular, bronchovesicular and bronchial sounds can be normal or abnormal and the significance of the abnormalities.
Interpret pathophysiology and differential diagnoses for crackles, wheezes, rhonchi and rubs.
Discuss management of obstructive vs. restrictive lung disease.
Practice a thorough 6-part neurological exam and document findings.
Evaluate primary causes of mental status changes and patients most at risk for delirium for quick intervention.
Distinguish whether abnormal S1 and S2 heart sounds are pathological or benign.
Determine whether systolic and diastolic murmurs indicate cardiac disease.
Target Audience
Nurses, and other Healthcare Professionals.
Reviews
Overall:
5
Total Reviews: 3