Description
With over 4 hours of lab time, this hands-on recording prepares you to:
Assess and treat chronic back and neck pain, hamstring tendinopathy, psoas pain, sacroiliac dysfunction, and more. Hands-on labs throughout the day show you how to determine the lumbopelvic-hip complex's (LPHC) force-coupling joint-by-joint, covering key topics such as postural musculature analysis, orthopedic assessment, and testing of functional and dynamic movements patterns.
Stretch, strengthen, and release tightness in the psoas major and iliacus musculature. Practice combining PNF techniques and multidisciplinary treatments to manage areas of myofibrosis and lengthen/strengthen muscles within the posterior kinetic-chain, both locally and globally.
Correct upper- and lower-crossed syndromes. Take home evidence-based taping, exercise, and stretching regimens for postural imbalances and chronic musculoskeletal pain, in conjunction with manual therapy and instrument-assisted soft tissue mobilization (IASTM) treatment plans
Identify and treat muscle chains, while restoring joint stability and muscular balance. Evaluate the roles of synergists, muscle slings, and myofascial trains. Then explore a comprehensive rehabilitation approach in lab, combining PNF stretching and strengthening, functional taping, joint mobilization, trigger point therapy, myofascial release, and other evidence-based interventions.
Repair sacroiliac and lumbosacral junction inter-muscular relationships between the upper and lower extremities. Discover multidisciplinary soft-tissue manipulation interventions that accelerate the healing process by breaking down adhesions, liberating contractures, lengthening tight muscles, strengthening weak muscles, and integrating functional movement patterns.
Credits
---
* Credit Note - **
NOTE: Tuition includes one free CE Certificate (participant will be able to print the certificate of completion after completing the on-line post-test (80% passing score) and completing the evaluation).
Continuing Education Information: Listed below are the continuing education credit(s) currently available for this non-interactive self-study package. Please note, your state licensing board dictates whether self-study is an acceptable form of continuing education. Please refer to your state rules and regulations. If your profession is not listed, please contact your licensing board to determine your continuing education requirements and check for reciprocal approval. For other credit inquiries not specified below, please contact cepesi@pesi.com or 800-844-8260 before the event.
Materials that are included in this course may include interventions and modalities that are beyond the authorized practice of your profession. As a licensed professional, you are responsible for reviewing the scope of practice, including activities that are defined in law as beyond the boundaries of practice in accordance with and in compliance with your profession's standards.
All members of the PESI, Inc. planning committee have provided disclosures of financial relationships with ineligible organizations and any relevant non-financial relationships prior to planning content for this activity. None of the committee members had relevant financial relationships with ineligible companies or other potentially biasing relationships to disclose to learners. For speaker disclosures, please see the faculty biography.
---
Florida Occupational Therapists & Occupational Therapy Assistants
PESI, Inc. is an approved provider with the Florida Board of Occupational Therapy. Provider Number #50-399. This course qualifies for 6.4 self-study continuing education credits.
---
California Physical Therapists & Physical Therapist Assistants
PESI, Inc. is recognized by the Physical Therapy Board of California as an approval agency to approve providers. This self-study lecture qualifies for 6.25 continuing competency hours.
---
Texas Physical Therapists & Physical Therapist Assistants
This activity is provided by the Texas Board of Physical Therapy Examiners Accredited Provider #2106032TX and meets continuing competence requirements for physical therapist and physical therapist assistant licensure renewal in Texas. This activity will provide 6.25 CCUs. The assignment of Texas PT CCUs does not imply endorsement of specific course content, products, or clinical procedures by TPTA or TBPTE. Full attendance is required; no partial credits will be offered for partial attendance.
---
Physical Therapists & Physical Therapist Assistants
This self-study course consists of 6.25 clock hours of instruction that is applicable for physical therapists. CE requirements for physical therapists vary by state/jurisdiction. Please retain the certificate of completion that you receive and use as proof of completion when required.
---
Illinois Physical Therapists & Physical Therapist Assistants
PESI, Inc. is a Registered Physical Therapy Continuing Education Sponsor through the State of Illinois Department of Financial and Professional Regulation, Division of Professional Regulation. License #: 216.000270. This self-study course qualifies for 6.0 CE credit hours.
---
New York Physical Therapists & Physical Therapist Assistants
PESI, Inc. is recognized by the New York State Education Department, State Board for Physical Therapy as an approved provider for physical therapy and physical therapy assistant continuing education. This self-study course qualifies for 7.7 contact hours.
---
Other Professions
This self-study activity qualifies for 6.25 continuing education clock hours as required by many national, state and local licensing boards and professional organizations. Save your activity advertisement and certificate of completion, and contact your own board or organization for specific requirements.
---
---
Speaker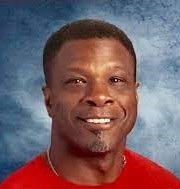 D-Lock Musculoskeletal Specialist
---
Darrell Locket, MAT, ATC/L, LMT, CSCS, MSCA-CPT, GT, Cert.DN, is the owner of D-Lock Musculoskeletal Specialist, Inc as an Air National Guard Pre-habilitation subcontractor through the Optimizing Human Weapon System Services (OHWS) for the 187th Fighter Wing "Red-Tails" at Dannelly Field, Alabama Air National Guard to reduce frequency and severity of neck and back pain experienced as a result of F-16 and F-35 aircraft high G-forces. Previously, Mr. Locket served as the athletic trainer, massage therapist, and strength coach for the Chinese Olympic Committee in Beijing preparing the Men's and Women's National Freestyle Wrestling Teams for the 2020 Tokyo Summer Olympic Games.

Mr. Locket completed his Bachelor of Science and Master of Arts in teaching degrees in physical education with an emphasis in sports medicine from the University of West Alabama. He also attended the Utah College of Massage Therapy to expand his overall knowledge of manual therapy. In addition, Mr. Locket holds certifications as an athletic trainer, certified from the National Athletic Trainers' Association; a certified strength and conditioning specialist and certified personal trainer from the National Strength and Conditioning Association; a Graston Technique® Provider; certified in dry needling from American Academy of Manipulative Therapy; certified in therapeutic massage and bodywork from NCBTMB; and trained in Beijing China with traditional Chinese medicine doctors. Mr. Locket's unique combination of education, experience, and passion translates into highly innovative and effective rehabilitation solutions.
Speaker Disclosures:
Financial: Darrell Locket is the owner and director of D-Lock Musculoskeletal Specialist and has employment relationships with the Alabama Air National Guard 187th Fighter Wing and the Chinese Olympic Committee. He receives a speaking honorarium from PESI, Inc. He has no relevant financial relationships with ineligible organizations.
Non-financial: Darrell Locket has no relevant non-financial relationships.
---
Additional Info
Access for Self-Study (Non-Interactive)
Access never expires for this product.
Questions?
Visit our FAQ page at www.pesi.com/faq or contact us at www.pesi.com/info
Objectives
Evaluate relative anatomy, kinesiology, mechanism, and common injuries related to the lumbopelvic hip complex (LPHC)
Analyze standing posture, joint dynamic strength, and functional and dynamic movement using tests to identify faulty movement patterns
Identify possible therapeutic effects of an orthopedic soft-tissue manipulation with multidisciplinary manual therapy interventions for treatment of postural dysfunctions, such as upper- and lower-crossed syndromes
Integrate corrective taping and a home exercise/stretching regimen with manual therapy interventions to facilitate improvement in the LPHC
Combine orthopedic massage techniques with neuromuscular stretching and strengthening to release tightness in the psoas
Design effective treatment programs for LPHC disorders and musculoskeletal pain, integrating orthopedic soft-tissue manual manipulation, creative corrective strategies, and multidisciplinary interventions
Outline
Arthrokinematics, Mechanism of Injury and Common Dysfunctions
Anatomy of iliofemoral, sacroiliac, and lumbosacral junction
Kinesiology of structure, function, and CNS
Relative musculature interaction of upper and lower extremities
Force-coupling
ORTHOPEDIC ASSESSMENT OF LPHC
Muscle Analysis of Standing Posture, Alignment, Joint Stability and Mobility
Base of support and center of gravity
Faulty alignment – head, torso, pelvis, and lower extremity
Musculoskeletal framework levers - stress and stain
Muscular symmetry, contour, and tone
Manual muscle testing
Specific orthopedic assessment and special test
Assessment of Dynamic Movement and Identification of Faulty Movement Pattern
Bridge and planks
Superman prone, supine and quadruped
Single-leg balance and squat
Overhead squat and step-off
Pre-rehabilitation exercises/stretching and corrective taping
Soft-tissue Manipulation and Manual Therapy for Scars, Adhesions, Contractures, and Trigger Points Treatment
Muscular-chain: synergists, muscle slings, and myofascial trains
Agonist-antagonist relationship
Synergistic dominance
Soft-tissue objectives
Massage differentiate – self and manual
Lab: Orthopedic Massage and Multidisciplinary Interventions for Treatment Postural Dysfunctions
Neuromuscular stretching and strengthening
Deep tissue and cross-friction massage
Joint mobilization
Instrument-assisted mobilization
Trigger point therapy
Myofascial release
Corrective taping
Lab: Lower-Crossed Syndrome
Weak abdominals
Weak gluteus maximus
Tight thoracolumbar
Tight hip flexors
Lab: Upper-Crossed Syndrome
Weak cervical flexors
Weak rhomboid and lower trapezius
Tight pectorals
Tight suboccipitals/upper trapezius/levator
FUNCTIONAL TAPING, EXERCISES, AND STRETCHING
SPINAL NEUROMUSCULAR CONTROL AND PROPRIOCEPTIVE COORDINATION
Lab: Multidisciplinary Multi-Intervention Approach for Psoas Major and Iliacus
Sensorimotor system and compensatory
Iliopsoas and gluteal muscle
Neuromuscular stretching and strengthening
Deep tissue and cross-friction massage
Self and manual joint mobilization
Instrument-assisted mobilization
Trigger point therapy
Self and manual myofascial release
Functional taping
Functional exercises and stretching
Target Audience
Physical Therapists
Physical Therapist Assistants
Massage Therapists
Athletic Trainers
Occupational Therapists
Occupational Therapy Assistants
Rehab Managers
Personal Trainers
Certified Strength and Conditioning Specialists
Orthopedic and Sports Medicine Physicians
Physiatrists
Chiropractors