Description
The behavioral health field is buzzing with curiosity about psychedelic-assisted treatment and the prospect of radical shifts in self-concept and self-understanding. This excitement is warranted, and it also highlights a question: Are profound shifts in one's sense of self possible with non-psychedelic modalities of treatment? Developmental trauma can create and reinforce a rigid narrative of self as defective, unworthy, and unlovable. People can get stuck, often unconsciously, in a deficient sense of self and perpetuate patterns of relating to themselves and others that are unhealthy. In this presentation, we will explore how people can have meaningful experiences that help them to transcend a deficient sense of self and feel worthy and able to engage in healthier patterns of being and relating.
Faculty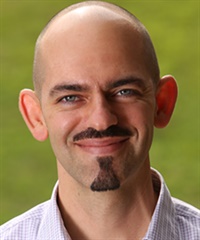 ---
Jon G. Caldwell, DO, PhD, is a board-certified psychiatrist who specializes in the treatment of adults who have experienced relational trauma and addictive behaviors.  Currently, he is Chief Medical Officer at Meadows Behavioral Healthcare.  His approach to healing was heavily influenced by his PhD training at the University of California at Davis, where he began studying how early childhood maltreatment and insecure attachment relationships affect cognitive, emotional and social functioning. His clinical approach continues to be shaped by contemplative psychology and by the practice of mindfulness and self-compassion. Dr. Caldwell has published a number of articles on child maltreatment, attachment theory, emotion regulation and mindfulness and he is a noted international speaker and trainer on these and other topics.
Speaker Disclosures:

Financial: Dr. Jon Caldwell is the Chief Medical Officer and a psychiatrist at Meadows Behavioral Health and is an assistant clinical professor at the University of Arizona. He has an employment relationship with FasPsych. Dr. Caldwell receives a speaking honorarium and recording royalties from PESI, Inc. He has no relevant financial relationships with ineligible organizations.

Non-financial: Dr. Jon Caldwell is a member of the American Osteopathic Association and the American Psychiatric Association.
---
Additional Info
Program Information
Access for Self-Study (Non-Interactive)
Access never expires for this product.
Questions?
Visit our FAQ page at www.pesi.com/faq or contact us at www.pesi.com/info
Objectives
Evaluate possible mechanisms for how developmental trauma can lead to a deficient sense of self.
Analyze the connection between a person's deficient sense of self and various unhealthy patterns of behavior.
Determine three ways that clinicians can facilitate experiences of self-transcendence in the clients they treat.
Outline
Facilitating Experience of Transcendence
Psychedelics

Self-transcendence
Neuroplasticity
Stress response system

Relational trauma

Nervous system regulation
Strategies to regulate/survive
Perceptions of self others in the world

Transcending the traumatized self

Theory of self-transcendence
Victor Frankl
Maslow hierarchy of needs
Wong's tenets of self-transcendence
Psychoeducational approach to transcendence and health (PATH)

Creativity
Contemplation
Spirituality
Introspections
Relationships

Phenomenology of self-transcendence

Facets of self-transcendence

Flow
Peak experience
Self-transcendent emotions/compassion
Mystical experience
Awe
Mindfulness

Facilitating experiences

Therapeutic relationship
Mindfulness
Inner-child work
Target Audience
Counselors
Social Workers
Marriage and Family Therapists
Psychologists
Psychotherapists
Therapists
Addiction Counselors
Case Managers
Nurses