Description
Watch an award-winning therapist demonstrate evidence-based practice, standardized tests, clinical reasoning, goal setting & documentation. Three hours of this course is devoted to clinical demonstrations.
We begin with a review of some of the most important publications regarding function and older persons. Then we follow Danielle Keyser as she evaluates and treats 3 patients (4 if you watch the bonus section) with a variety of diagnoses from deconditioning to vestibular deficits. Danielle Keyser and Dr. Carole Lewis explore the key lessons demonstrated in the cases and also discuss the different roles OT and PT play in patient rehabilitation. The final session on rehab equipment is not to be missed. The suggestions for inexpensive and incredibly useful tools for adapting function are ingenious!
Danielle Keyser's electric personality and deep passion rivet the participant to the screen. She brings the rehabilitation therapy to its much-deserved level of competences.
Credits
---
* Credit Note - ***CE Details Can Be Found Under the First Module
---
---
Speaker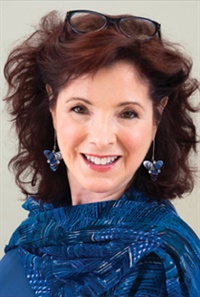 ---
Carole Lewis, PT, DPT, GCS, GTC, MPA, MSG, PhD, FSOAE, FAPTA, is well known as leader and innovator in the area of rehabilitation and optimal aging. She has served as the Editor-in Chief of an award winning international journal for over 30 years and has received top honors from the American Physical Therapy Association and The Gerontological Society. She has worked in home health, long-term care, acute hospitals, rehabilitation departments and outpatient clinics. In 1983, she started a private practice in Washington, D.C. and continues to work as a clinician. Dr. Lewis received two Master's degrees, Health Care Management and Gerontology, from the University of Southern California and a PhD in Health Education from the University of Maryland. She currently serves on the Medical Faculty at George Washington University as a full adjunct professor in the Department of Geriatrics.
Her professional awards include the APTA's Lucy Blair Service Award, the Section on Geriatrics' Clinical Excellence Award and the Academy of Geriatric Physical Therapy's highest honor, the Joan Mills Award. She is an APTA Catherine Worthington Fellow and in 2016, she received the Mary McMillan Lecture Award from the APTA, their highest honor.

Speaker Disclosures:
Financial: Carole Lewis is an adjunct professor for George Washington University Medical Center Department of Health Care Sciences. She is president of Great Seminars and Books. She is a journal editor for Aspen Publications. She receives a speaking honorarium from PESI, Inc.

Non-financial: Carole Lewis has no relevant non-financial relationship to disclose.
---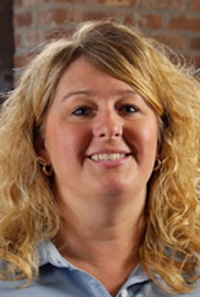 ---
Danielle Keyser MS, LOTR, GTC, is a practicing Occupational Therapist with a Bachelor of Science Degree in Psychology from the Louisiana State University (1998), and a Master of Science in Occupational Therapy from the University of Alabama at Birmingham (2001). She is a Certified and Registered Occupational Therapist in the state of Louisiana, a member of the American Occupational Therapy Association, and Vice President of the Louisiana Occupational Therapy Association. As LOTA Vice President, Danielle has arranged continuing education opportunities and annual State Conferences to bring the latest research and evidence based educational opportunities to therapists in Louisiana. Danielle has worked in the field of Geriatrics for 13 years, with an emphasis on Skilled Nursing Facilities and Home Health Care. Danielle has dedicated her career to geriatrics, serving the roles of treating therapist, Mentor, and currently Director of Education for The Therapy Center. As Director of Education, Danielle travels the state to assist therapists with challenging patients, training of new therapists, and in-house educational opportunities. Her focus areas include extensive knowledge of Medicare PPS and RUG Utilization, caseload development, creating individualized treatment approaches, facility training and education of nursing home staff, and application of evidence based treatment techniques. Danielle was awarded her Geriatric Training Certification in January 2014, an educational path that consisted of advanced clinical geriatric training, evidenced based evaluation and treatment strategies, and culminating in intensive testing protocols.

Speaker Disclosures:
Financial: Danielle Keyser is the director of education for The Therapy Center. She receives a speaking honorarium from PESI, Inc.
Non-financial: Danielle Keyser is a member of the American Occupational Therapy Association; and the Louisiana Occupational Therapy Association.
---
Target Audience
Physical Therapists, Physical Therapist Assistants, Occupational Therapists, Certified Occupational Therapy Assistants
Outline
Literature Review
Patient Demonstration 1 Gladys
Patient Demonstration 2 Harriet
Patient Demonstration 3 Hubert
The Role of Occupational and Physical Therapy in Geriatric Rehab
Assessing Tools of the Trade
Bonus – Patient Demo 4 David
Objectives
Apply evidence based principles to evaluations and treatment of older patients with functional deficits
Assess psychosocial, physical, and endurance deficits of patients after viewing the application of evidence based principled that are applied in the case studies
Described how disciplines can work together to maximize service delivery, without duplicating services and jeopardizing reimbursement
Compare and contrast a variety of standardized tools that will assist in identification of deficit areas, goal setting, and treatment ideas.
Apply the principle of "therapeutic use of self" in order to motivate geriatric patients.
Utilize tips for providing therapy on a budget, use creating thinking to provide cost effective equipment for therapists and patients.