Credits
---
* Credit Note - ***CE Details Can Be Found Under the First Module
---
---
Speaker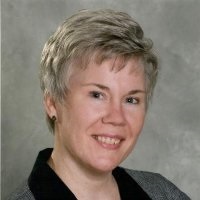 Clinical Review
---
Cyndi Zarbano, MSN-Ed, CCRN, practices at Mayo Clinic in MN as an ICU nurse. Through her 25 years of clinical practice, she has drawn expertise from a variety of intensive care/critical care roles. Her insights have been sought in legal cases for the past 12 years. Cyndi has been a requested presenter, speaking to diverse healthcare audiences throughout the country.

Speaker Disclosures:
Financial: Cynthia Zarbano is the owner of Clinical Review Consultants and has employment relationships with Science 37 and Mayo Mankato. She receives a speaking honorarium, book, and recording royalties from PESI, Inc. She has no relevant financial relationships with ineligible organizations.
Non-financial: Cynthia Zarbano has no relevant non-financial relationships.
---
Additional Info
Access for Self-Study (Non-Interactive)
Access never expires for this product.
Outline
DAY TWO – MODULE TWO
Liver & Pancreas
Diagnostic Labs
Liver Failure
Signs and Symptoms
Hepatic Encephalopathy
Management
Nursing Considerations
Acute Pancreatitis
Coagulopathies
Disseminated Intravascular Coagulopathy (DIC)
Heparin-Induced Thrombocytopenia (HIT)
Labor/Delivery
Terms to Know
Fetal Heart Rate
Monitoring Options
Accelerations
Early Deceleration
Late Deceleration
Variable Deceleration
Stages of Labor
Effacement & Dilation
Apgar Score
Normal Newborn Vitals
Labor Complications
Vascular
Venous Insufficiency vs. Arterial
Phlebitis
AV Fistulas & Graphs
Fractures
Setting Priorities
Rib
Pelvic
Femur
Treatments
Complications
Positioning
Kidneys
Related Lab Tests
Acute & Chronic Failure
Acute Tubular Nephrosis
Rhabdo
Radio-Contrast Nephropathy (RCN)
Dialysis
Electrolytes
Life-Threatening Changes
Hypo & Hyperkalemia
Hypo & Hypernatremia
Hypo & Hypercalcemia
Hypomagnesemia
Hypomagnesemia
Must KNOW Signs & Symptoms
Medications Part Two
Cardiac Medications by Class
Dermatologic Medications
Diabetic Medications
Gastrointestinal Meds
Genitourinary Meds
Objectives
Objectives Day Two/ Module Two:
1. List 3 benefits of beta blockers in a patient with coronary artery disease.
2. Recognize life-threatening electrolyte imbalances, potential causes and remedies.
3. Identify conditions which would require a chest tube.
4. Explain acute renal failure and current treatment options
5. Discuss possible etiology and significance of common assessment abnormalities of the musculoskeletal system.
6. Discuss a variety of fetal heart rate patterns.
7. Compare appropriate interventions in response to fetal heart rate changes.
8. Analyze potentially serious complications related to fractures.
Target Audience
Nurses, Nurse Practitioners, Clinical Nurse Specialists