Description
Outline
Week 5: HABIT CONTROL

Objectives
Describe three hypnotic inductions for smoking cessation.
Describe how to integrate hypnosis in habit control treatment.
Credits
---
* Credit Note - ***CE Details for this module can be found under the first week of the module.
***CE Details for this module can be found under the first week of the module.
Full CE details for the course are listed after the final module.
---
---
Speaker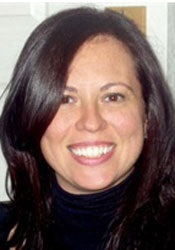 ---
Lilian Borges, MA, LPC, is a licensed professional counselor with more than 18 years of experience doing and teaching psychotherapy, Ericksonian hypnosis and brief therapy. She is an invited teacher at the Milton Erickson Foundation for their extensive hypnosis training programs. Lilian has been conducting seminars in the United States and internationally about couples therapy, and Ericksonian therapy.
---
Additional Info
Access for Self-Study (Non-Interactive)
Access never expires for this product.
Objectives
Week 1: ADVANCED PATTERNS OF ERICKSONIAN INDUCTION
Evaluate various central dynamic hypnotic phenomena during the hypnotic induction phase of hypnotic psychotherapy.
Employ a hypnotic induction approach in session that emphasizes client control.
Week 2: A PROCESS MODEL OF ERICKSONIAN PSYCHOTHERAPY
Formulate a realistic goal and treatment plan for a Ericksonian psychotherapy session.
Implement isomorphic and complementary interventions into a hypnotic session that utilize positive hallucination and age regression to help improve clinical outcomes.
Week 3: TREATMENT PLANNING IN HYPNOSIS
Develop a thorough assessment plan relevant of hypnotic treatment of clients.
Present the potential role of hypnotic phenomena in conceptualizing clinical problems.
Week 4: PAIN MANAGEMENT
Determine three uses of hypnotic phenomena and clinical implications for pain management.
Practice the elicitation of glove anesthesia in a hypnotic process.
Week 5: HABIT CONTROL
Employ hypnotic inductions with clients to help improve smoking cessation outcomes.
Develop a treatment plan for habit control that includes hypnosis.
Week 6: TAILORING
Devise an Ericksonian induction for a given patient with a diagnostic concern.
Establish how "tailoring" the hypnotic approach generates treatment that is specific to each client.
Week 7: MEDICAL HYPNOSIS
Analyze the implications of hypnosis in the treatment of various physical illnesses.
Practice the self-hypnosis technique to help reduce symptoms of physical illnesses.
Week 8: ADVANCED INDIRECTION
Evaluate five "themes" that can be utilized to generate therapeutic stories.
Determine occasions when indirection is contraindicated.
Week 9: INTEGRATION
Analyze the importance of supervision and/or consultation in the ongoing acquisition of hypnotic expertise.
Assess factors in determining when to use hypnosis versus other treatments in relation to assessment and treatment planning.
Analyze considerations related to the utilization of hypnosis in treatment of personality disorders.
Reviews
Overall:
4.5
Total Reviews: 2