Credits
---
* Credit Note - ***CE Details Can Be Found Under the First Module
---
---
Speaker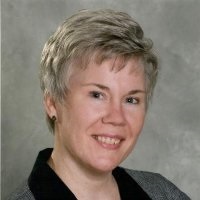 Clinical Review
---
Cyndi Zarbano, MSN-Ed, CCRN, practices at Mayo Clinic in MN as an ICU nurse. Through her 25 years of clinical practice, she has drawn expertise from a variety of intensive care/critical care roles. Her insights have been sought in legal cases for the past 12 years. Cyndi has been a requested presenter, speaking to diverse healthcare audiences throughout the country.

Speaker Disclosures:
Financial: Cynthia Zarbano is the owner of Clinical Review Consultants and has employment relationships with Science 37 and Mayo Mankato. She receives a speaking honorarium, book, and recording royalties from PESI, Inc. She has no relevant financial relationships with ineligible organizations.
Non-financial: Cynthia Zarbano has no relevant non-financial relationships.
---
Additional Info
Access for Self-Study (Non-Interactive)
Access never expires for this product.
Outline
DAY THREE – MODULE 3
Neurology
5 Point Neuro Check
Areas of the Brain & Function of Each
Somatic Nervous System
Autonomic Nervous System
Mini-Mental Status Exam
Cranial Nerves
Stroke
Diagnosing
Treatment Options
Delirium & Dementia
ETOH Withdrawal
Heart Blocks
The Nodes
1st Degree AV Block
2nd Degree AV Block: Wenckebach
2nd Degree AV Block: Mobitz Type II
3rd Degree: Complete Heart Block
Psychosocial
Depression
Abuse & Neglect
Therapeutic Communication
Dos & Don'ts
Dietary & Health Promotion
Kosher Diets
Renal Diet
High K+ Foods
High Sodium Foods
Diabetic Diet
Wound Healing Diet
Infection Control
Nosocomial Infections
Catheters
Central Lines
PICC Sites
C Diff
Isolation
Types & Gear
CBC with Differential
The Components
Normal Values
What Abnormal Values Can Tell Us
Shift to the Left
IV Fluids
Hypotonic
Isotonic
Hypertonic
What to Use When?
Colloids
Albumin
Dextrans
Heta-Starch
Blood Products
PRBC's
FFP
Platelets
Cryoprecipitate
Transfusions
Surgical Interventions
Cancer – Biopsies & Scope Procedures
GI Surgeries
Whipple Procedure
Esophago-Gastrectomy
Gastric Bypass
Abdominal Trauma
Chest Tubes
Pneumothorax
Needle Decompression
Complications
Medications Part Three
Controlled Substances I-V
Hormone Therapy
Thyroid Medications
Mental Health Medications
Musculoskeletal Meds
Neurological Meds
Ophthalmics & Otics
Vitamins & Minerals
Women's Health Medications
Objectives
Objectives Day Three/ Module Three:
1. Explore the philosophy of patient- and family-centered care, and how this philosophy can be incorporated into care of the patient.
2. Learn a simple monitoring technique to help differentiate if the patient is having an atrial dysrhythmia or not.
3. Explain and demonstrate a thorough 6-part neurological exam and document findings
4. Define the anatomy and physiology of the neurological system and how this manifests in physical symptoms
5. List primary causes of mental status changes and identify which patients are at risk for delirium and how to respond.
6. Differentiate neurological assessment findings that are specific to delirium.
7. Identify the components and significance of the CBC and Chemistry Profile, with focus upon abnormal lab values.
8. Describe the physiological changes seen in postoperative patients.
Target Audience
Nurses, Nurse Practitioners, Clinical Nurse Specialists