Description
In one short day, you will gain new insight into regulations, laws and issues that significantly affect your public and private school compliance. Join school law expert John B. Comegno II as he draws from his 15 years of experience representing public school districts, to provide the essential information and practical guidance and explain what it means to your school.
Questions that will be answered include:
Does USDOE OCR 2022 guidance change Federal or State law?
Are Manifestation Determinations required, now?
Does "Long COVID-19" automatically require Section 504 plans?
Which diagnosis automatically trigger Section 504 eligibility?
How to best engage with medical professionals in this process?
What is the most important legal difference between Section 504 and IDEA?
Are student mental health or "SEL" Section 504 considerations?
Credits
---
CE Information Coming Soon
Continuing education credit information is coming soon for this live webcast.

---
---
Speaker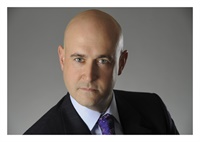 Comegno Law Group
---
John B. Comegno II, Esquire, founder and president of the Comegno Law Group, PC, is recognized as a leading school law practitioner, representing public and independent schools through the Northeast region. He is a member of the bars of the State of New Jersey and the Commonwealth of Pennsylvania, and has litigated special education disputes across the United States. He lectures to professional groups throughout the region and regularly appears as a keynote speaker for national groups across the country.

Mr. Comegno has broad experience in the area of special education and Section 504 litigation. He regularly mediates special education disputes and tries Due Process Hearings. Working closely with directors of special education, case managers and members of child study and IEP teams to quickly deal with special education issues on a day-to-day basis, Mr. Comegno has extensive experience dealing with disability-specific legal issues and is accustomed to providing quick and thorough legal assistance. He provides counsel regarding the eligibility, evaluation, and classification process. Mr. Comegno also has extensive experience in handling union negotiations, Mr. Comegno is involved in a variety of labor and employment issues including confidentiality and reporting requirements for teachers and staff and sexual harassment in the school setting, including teacher-to-teacher, teacher-to-student and student-to-student harassment.

Drawing from hundreds of seminars to thousands of educational practitioners across the country, John's lectures are equal parts legal/practical guidance and humor, wit and entertainment. Attendees regularly follow John's lectures on an annual basis and report that his lecture style not only well-informs but also engages entertains.
Speaker Disclosures:
Financial: John B. Comegno II maintains a private practice and has an employment relationship with Wake Forest University School of Law. He receives a speaking honorarium and recording royalties from PESI, Inc. He has no relevant financial relationships with ineligible organizations.
Non-financial: John B. Comegno II is a member of the American Bar Association, the New Jersey State Bar Association, the Burlington County Bar Association, and the Camden County Bar Association.
---
Additional Info
Access Period for Live Webcast
For live CE credit, you must watch the live webcast in its entirety at its scheduled time and complete the CE quiz and evaluation within one week. You will have access for 90 days after the program for review.
Webcast Schedule
Please note: There will be a 70-minute lunch and two 15-minute breaks; one in the morning and one in the afternoon. Lunch and break times will be announced by the speaker and at their discretion. A more detailed schedule is available upon request.
Questions?
Visit our FAQ page at www.pesi.com/faq or contact us at www.pesi.com/info
Objectives
Differentiate between IDEIA and Section 504 principles and policy to determine the appropriate educational supports for children with various disabilities.
Determine how federal and state law and regulation, and best practices, changed on account of COVID-19.
Analyze the policy basis for the major disability laws related to eligibility for special education and/or Section 504 accommodation.
Evaluate student mental health difficulties through current needs and identify practical strategies to assist and enable learning.
Propose strategies that simultaneously address student needs while limiting the risk of due process and civil rights disability litigation.
Determine strategies that properly address behavioral and disciplinary concerns for students with disabilities.
Analyze the Section 504 development process to ensure compliance with regulatory requirements and reduce the risk of litigation.
Evaluate ethical considerations related to the delivery of special education and Section 504 accommodation services.
Outline
There's No Place Like Home
The key to best practice disability accommodation
Is "more," better?
Effective ways to explain the differences between Section 504 and IDEA
Explore and apply the resource continuum
Section 504 is Different
Where does Section 504 come from? And why?
Is Section 504 "law" or "guidance?"
Most important policy consideration under the law
How and why the Rehabilitation Act and the Americans with Disabilities Act are different
How COVID-19 changed practical implementation of Section 504
Main difference between accommodations and modifications
The Eligibility Criteria Matters—A Lot
Who's eligible, who's not, and why it's critically important to know the difference
Criteria best practices today
How and why the eligibility criteria are different between the "vehicles"
The Note
Are medical notes "required?"
Best practice for engaging with medical practitioners
Diagnosis, prognosis, and treatment plan
Assess Needs
Who is at the table and who needs to be at the table?
The difference between assessment and evaluation
Crucial role of data collection to effective Section 504 decisions
Ten Mistakes to Avoid
Engaging and entertaining lessons from the road you will never forget
USDOE OCR "Guidance."
The role of OCR
Difference between "guidance," regulation, and law
How this guidance changes today's best practices
What will come next year?
Mental Health Matters—More Than Ever
The Anxiety epidemic
Is the student different? Why?
Objectively gauging need in the post-COVID-19 world
Yes, discipline is different!
Reality of discipline and behavioral intervention
MDs, FBAs, and other important acronyms
Why Section 504, instead of IDEA, may be the right choice to accommodate
Ethical Considerations
Student records issues under FERPA and Section 504
Confidentiality in data collection
Ensure those with a "need to know," know
Everybody Loves a Pony
What is (and is not) a service animal?
How to regulate and support students with service animal needs
Case Law Review
Addressed throughout the day
Target Audience
General Education Teachers
Special Education Teachers
School Administrators
School Psychologists
Counselors
Social Workers
School Nurses
Related Service Providers
Other Helping Professionals that work with Children