Description
| | |
| --- | --- |
| | Congratulations to Teresa Garland and Self-Regulation Interventions and Strategies on finishing as a silver finalist in the Psychology category at the 2015 IBPA Benjamin Franklin Awards! |
Keeping children's bodies, minds and emotions on task just got easier with this new book from self-regulation expert Teresa Garland. Self-Regulation Interventions and Strategies features more than 200 practical and proven interventions, strategies and adaptations for helping children gain more control over their lives. Each chapter provides rich background and theoretical material to help the reader better understand the issues our children face.
Topics include:
Basic and advanced methods to calm a child and to preventing outbursts and melt-downs
Interventions to help with attention problems, impulse control, distractibility and the ability to sit still
Stories and video-modeling for autism, along with techniques to quell repetitive behaviors
Sensory strategies for sensitivity and craving
Behavioral and sensory approaches to picky eating
Ways to increase organization skills using technology and apps
Strategies for managing strong emotions as well as techniques for releasing them
See Teresa Garland in action!
Watch her simple timing therapy exercise for children with ADHD at the PESI blog.
Author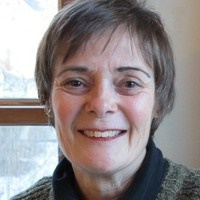 ---
Teresa Garland, MOT, OTR/L, is an occupational therapist and author specializing in sensory and modulation issues. She has worked in schools, sensory clinics and medical settings with children and adults, treating sensory disorders, ADHD and autism. Ms. Garland works closely with other health professionals, teachers and doctors to understand and treat underlying sensory, timing, and coordination/motor planning issues as well as overlying socio/emotional behaviors in the symptoms of autism. She is trained/certified in the SIPT, Interactive Metronome®, Integrated Listening Systems (iLs), Therapeutic Listening, Wilbarger's Sensory Defensiveness, the Natural Heart Approach, Mindfulness Training, and Food Chaining. Her bestselling books are titled Self-Regulation Interventions and Strategies: Keeping the Body, Mind and Emotions on Task in Children with Autism, ADHD or Sensory Disorders (PESI, 2014) and Hands-on Activities for Children with Autism & Sensory Disorders (PESI, 2016).

Speaker Disclosures:
Financial: Teresa Garland is a presenter with Michigan Job Rehabilitation. She receives a speaking honorarium, book royalties, and recording royalties from PESI, Inc. She has no relevant financial relationships with ineligible organizations.
Non-financial: Teresa Garland has no relevant non-financial relationships.
---
Endorsements
This book is an excellent resource for parents of children with self-regulation issues and the professionals who take care of them. It presents dozens of practical strategies for helping children with many kinds of dysregulation, from autism to Sensory Processing Disorder to ADHD. Therapists will appreciate the well-presented basic theoretical framework, but it is the careful and clear explanation of direct interventions that parents can do at home that is invaluable."
- Sanford Newmark, MD, UCSF Osher Center for Integrative Medicine, Author of ADHD Without Drugs: A Guide to the Natural Care of Children with ADHD
With so many great ideas and on-the-spot solutions, this book is bound to become a marked-up, dog-eared reference for both established professionals and young therapists and teachers. Here in one book are techniques for helping a child calm, attend, and stay on task along with essential theoretical background to gain new insight and expand professional skills for working with children with autism, ADHD and sensory disorders."
- Dr. Laurie Lundbald Clinical Psychologist Building Bridges Therapy Center
This book is an excellent resource for parents of children with self-regulation issues and the professionals who take care of them. It presents dozens of practical strategies for helping children with many kinds of dysregulation, from autism to Sensory Processing Disorder to ADHD. Therapists will appreciate the well-presented basic theoretical framework, but it is the careful and clear explanation of direct interventions that parents can do at home that is invaluable."
-Sanford Newmark, MD, UCSF Osher Center for Integrative Medicine, Author of ADHD Without Drugs: A Guide to the Natural Care of Children with ADHD