Description
Whether you're new to somatic approaches or a seasoned practitioner, this toolbox will be a game-changer in your work.
From over 25 years of clinical experience, Manuela Mischke- Reeds, MA, LMFT, has created the go-to resource for mental health therapists who want to incorporate somatic techniques into their daily practice. Highly-effective for clients dealing with trauma and stress disorders, somatic psychotherapy is the future of healing the entire person-body and mind.
Section-by-section, this toolbox guides the clinician through:
Targeted somatic interventions for trauma, stress and PTSD
Steps to incorporate the body into your current therapeutic approach
Mindfulness techniques and breathwork
Starting guidelines, safety concerns and keys to success
Getting to know their own body to better use bodywork with clients
Author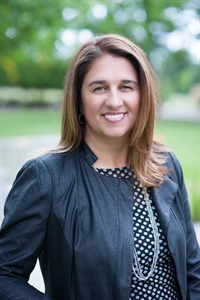 ---
Manuela Mischke-Reeds, MA, LMFT, CHT, is a somatic psychotherapist, international teacher of Somatic Psychology, author and consultant. She is the founder of Embodywise and co-director of Hakomi California. She trains and consults professionals in varied fields, including health professionals and business leaders. Her trainings in the United States, Australia, Germany, China and Israel bring together 25 years in-depth clinical practice and teaching. She integrates Hakomi Mindful somatic Psychotherapy, Somatic trauma therapies, embodied mindfulness practices and movement therapies.

Manuela is the founder of ISITTA trauma training. Her trauma teachings are grounded in an inside-out approach that utilizes the depth of the body's innate healing capacity.

Manuela is the author of several books, including 125 Somatic Psychotherapy tools for Trauma and Stress (PESI 2018), 8 Keys to Practicing Mindfulness: Practical Strategies for Emotional Health and Well Being (W.W. Norton 2015). Visit Manuela's website to find out more about her work: www.embodywise.com.

Speaker Disclosures:
Financial: Manuela Mischke-Reeds is the founder and executive director of Embodywise and the founder and co-director of Hakomi Instiute of California. She has employment relationships with Abroad.io and Cybin. She receives a consulting fee from Cybin and royalties from Nurix. Manuela Mischke-Reeds receives compensation as an independent consultant and receives royalties as a published author. She receives a speaking honorarium from PESI, Inc. All relevant financial relationships with ineligible organizations have been mitigated.
Non-financial: Manuela Mischke-Reeds has no relevant non-financial relationships.
---
Endorsements
"A thorough, thoughtful, and immensely practical workbook written to help therapists work with clients' bodily responses, not just with their actions and emotions. Manuela Mischke-Reeds has a compassionate voice that imbues her very precise somatic interventions and suggestions with warmth and clinical wisdom."
-Janina Fisher, PhD
"There are so many options in this boo on how to work with a presenting issue, so it really helps me in finding the most suitable intervention for any particular client. The different option are also well described, so it's easy to understand when to use what. I also find the way the tools are categorized really helpful. They are easy to find, just like in a great toolshed. The worksheets can be downloaded and printed, which is really useful when I work with clients online, but also for clients who would like to track their experiences at home. This is a great book to have handy, not only for client interventions, but also to look up helpful exercises to ground and nourish my own body and mind. I highly recommend it!"
-Pernilla Siebenfreund, Certified Hakomi Therapist & Hakomi Teacher
"This is a must-read for every clinician out there. This book reminds us just how much of our experience happens in the body and just how unattended the body can be. It is a wonderfully clear, concise and comprehensive guide to using somatic techniques in therapy that can equally benefit a seasoned or a novice clinician. The author shares her tremendously rich experience by offering very practical and concrete ways of how to guide our clients into their own body, help them become aware of inner processes, and how to make this experience safe and meaningful."
-Asya Mourraille, MFT