Description
Reduce stress in your life with practical, action-orientated, and mindfulness tools to quickly build positive emotions in your life. The 101 practices inside The CBT Deck will help you:
Calm and redirect your thoughts
Overcome self-limiting beliefs
Choose actions that build the life you want
Be more connected and engaged in the present moment
Author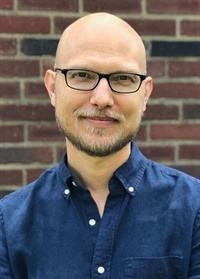 ---
Seth J. Gillihan, PhD, is a licensed psychologist and bestselling author of The CBT Deck and Cognitive Behavioral Therapy Made Simple. Dr. Gillihan specializes in a mindfulness-centered form of cognitive behavioral therapy (CBT) known as Think Act Be. He was a full-time faculty member at the University of Pennsylvania Perelman School of Medicine from 2008 to 2012, and has been in private practice for the past ten years. Find Dr. Gillihan online at his website: sethgillihan.com.

Speaker Disclosures:
Financial: Seth Gillihan maintains a private practice and has an employment relationship with Bloom self-therapy app. He is the host of Think Act Be podcast and receives royalties as a published author. Seth Gillihan receives a speaking honorarium, recording, and book royalties from PESI, Inc. He receives royalties for his blog on Psychology Today and a payment for medical review for Everyday Health. He has no relevant financial relationships with ineligible organizations. Non-financial: Seth Gillihan is a member of the Association for Behavioral and Cognitive Therapies, the International OCD Foundation, and the Pennsylvania Psychological Association.
---
Endorsements
"As mental health providors, we are constantly looking for ways to help clients engage their Cognitive Behavioral Therapy outside of sessions. The CBT Deck offers quick, effective interventions with the dual benefit of symptom reduction and reinforcement of CBT principles. For those simply looking to enhance their health and productivity, The CBT Deck is a powerful tool for growth, providing dedicated time and space for reinforcement of habits that perpetuate wellness."
Ben Hunter, MD, Psychiatrist & Medical Director of Outpatient Services, Skyland Trail

"Dr. Seth Gillihan is a master at converting the Cognitive Behavioral Therapy skills that are traditionally worked on in the clinician's office into a portable format that can be carried in everyday life. His three part framework of "Think, Act, Be" helps keep front and center the message that we all need to meld together mental shifts, behavioral shifts and mindfulness. The techniques offered in this card deck are based on the soundest science, shaped into easy and memorable takeaways. The cards are informative enough that they'll make sense to readers who are new to a concept, and they're concise enough for those therapist or clients who are experienced in CBT and want to use them as reminders. If you try even a portion of the experiments included on the cards you'll dramatically improve your ability to overcome your mindless defaults, and shift your thinking at will to choose whatever mindset and behavioral approach is most ideal in any given situation."
Alice Boyes, PhD, author of The Anxiety Toolkit and The Healthy Mind Toolkit

"This is an invaluable set of practical therapeutic activities that I am confident your client will find most helpful. I routinely encourage my clients to use skills such as these, and now Dr. Seth Gillihan has organized these essential tools into a single, easy-to-use compendium. I highly recommend The CBT Deck for both therapist reference and client use."
David M. Pratt, PhD, MSW, Director, Mood Management Program

"We know clients get more out of therapy when they can practice the skills they learn in between session. The CBT Deck gives you a wide range of effective behavioral, cognitive, and mindfulness tools so you can leverage the power of your sessions and prescribe customized strategies for each client's unique needs."
Richard Sears, PsyD, ABPP, author of teh CBT & Mindfulness Toolbox