Description
Happiness is a result of our own thoughts and actions. But how do we teach that to children. The Happiness Workbook for Kids is the key.

In this insightful yet easy-to-read workbook, Maureen Healy teaches kids how to become happier despite the everyday obstacles, frustrations, and big emotions that often challenge their ability to make good decisions. With the tools inside, children will learn how to constructively express their emotions, bounce back from challenges, and move toward happier life experiences.

Intended for elementary and middle school-aged children, this workbook simplifies complex ideas so children can:
Cultivate self-awareness
Enhance emotion regulation skills
Build resilience and self-reliance
Develop habits of happiness
Make smart choices (even with tough emotions!)
By harnessing the awesome power of happiness, this book will help kids recognize how smart, strong, and capable they are of creating their happiest life.
Author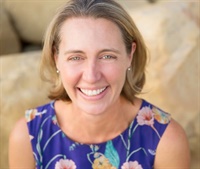 ---
Maureen Healy is an author and leader in the field of children's emotional health and education. She has worked with parents and children across the globe, from the Bronx to the base of the Himalayas (where she lived for a time!). Maureen's last book, The Emotionally Healthy Child, has a preface from the Dalai Lama and is sold worldwide. Learn more about Maureen's work and books at www.growinghappykids.com.
---
Endorsements
Maureen Healy has provided an important antidote to the difficult times that so many of our kids are going through these days. The activities in this workbook are both enjoyable and beneficial, can increase happiness as well as resilience. A precious gift for our loved ones, and for ourselves. -- Tal Ben-Sharar, author of Happier and former Harvard University lecturer