Description
Trauma is a piercing of the protective boundary that maintains life, physical and psychological. Evolution has ensured that we are equipped to survive and recover from trauma, but because of the prolonged dependency and role of social learning in human development, if developmental processes go awry, or the trauma sufficiently overwhelming, the result can be PTSD, acute or chronic. Explore this perspective from an attachment point of view, draw on KarlFriston's Free Energy Principle, and link these theories to therapeutic practice.
Credits
---
* Credit Note - No CE Available
Continuing education credit is not available on this product.
---
---
Speaker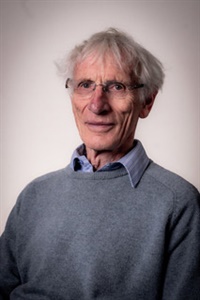 ---
Professor Jeremy Holmes, MD, FRCPsych, BPC, was for 35 years consultant psychiatrist and medical psychotherapist at University College London and then in North Devon, UK. He was chair of the Psychotherapy Faculty of the Royal College of Psychologists 1998-2002. He is visiting professor at the University of Exeter, and lectures nationally and internationally. In addition to 200+ papers and chapters in the field of psychoanalysis and attachment theory, his books, translated into 9 languages, include John Bowlby and Attachment Theory (2013, Routledge), The Oxford Textbook of Psychotherapy (2005, co-editors Glen Gabbard and Judy Beck), Exploring in Security (2010, Routledge, winner the 2010 Canadian Psychological Association Goethe Award), The Therapeutic Imagination (Routledge, 2014), Attachment in Therapeutic Practice (with Arietta Slade, SAGE 2017), and The Brain has a Mind of its Own (Confer Books, 2020). He was recipient of a New York Attachment Consortium Bowlby-Ainsworth Founders Award, Music, gardening, green politics and grand-parenting are gradually eclipsing his lifetime devotion to psychoanalytic psychotherapy and attachment theory.
---
Objectives
Identify the implications of insecure attachment and its relationship to trauma.
Apply Karl Friston's Free Energy Principle to those experiencing PTSD.
Justify the therapeutic implications of the attachment perspective and the Free Energy Principle.
Outline
General comments:
Definition of trauma
Adverse childhood experiences (ACEs)
Acute vs chronic trauma
The trauma spectrum
Attachment perspectives on trauma:
Tomasello's research
Bio-behavioural synchrony between infant and mother
Bowlby/Hinde's theory on environment of evolutionary adaptiveness
Affect regulation and co-regulation
Implications of secure attachment
The role of diagnosis language
Disorganized attachment
Relational neuroscience and trauma:
The Free Energy Theory
The brain: bottom up and top down conversations
Adaptation and resilience
Hierarchical free energy minimizing
The work of Karl Friston
Two person neuroscience
Trauma and the Free Energy Principle
Free Energy and PTSD
Therapeutic implications:
Creating a relational context
Sensitivity to attachment dynamic
Trust
Affect regulation via meditation/mindfulness
Tolerating ambiguity
Psychoactive drugs
Target Audience
Psychotherapists
Counsellors
IAPT practitioners
Social Workers
Psychologists
Therapists
Case Managers
Addiction Counsellors
Nurses, Psychiatrists
GPs
Other Mental Health Professionals
Reviews
Overall:
4.7
Total Reviews: 37