Elizabeth Frey, FCAMPT, MCISC (MANIP), MSc. PT, MSc, BPHE, BSc, MCPA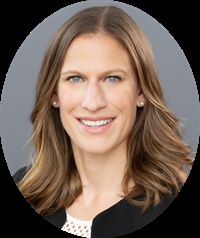 Elizabeth Frey, FCAMPT, MCISC (MANIP), MSc. PT, MSc, BPHE, BSc, MCPA

Liz holds a BSc and BPHE from Queen's University; a MSc in Exercise Physiology from the University of Toronto, a MSc (PT) from McMaster University, and a MCISC (Manip) from University of Western Ontario. She is a member of the CPA and a fellow of the Canadian Academy of Manipulative Physical Therapists (FCAMPT). Liz is also a Contemporary Medical Acupuncture provider.
Liz is a clinic owner and practicing physiotherapist with a specialty in pelvic health physiotherapy. She is an instructor for Rocktape® Canada, a clinical lab facilitator at the University of Toronto, and a clinical supervisor for physiotherapy students.

As an orthopaedic and pelvic health physiotherapist, Liz integrates her over 10 years of clinical expertise to provide a unique whole-body approach to wellness. Liz's practice focuses on helping women navigate pregnancy, menopause, and everything in between. Her care model addresses the underlying dysfunction causing injury and provides education to help prevent future re-injury. Her patient-centered approach empowers her patients to set goals, balance muscular dysfunction, and work toward optimal health. She does all of this through hands-on techniques, comprehensive education, and tailored progressive exercise programs.

Personally, as a busy mother of three children, the health habits that don't slip for Liz are mindset and exercise – it is her positive outlook and passion to stay strong and mobile as she ages that are a few of her defining features.

Speaker Disclosures:
Financial: Elizabeth Frey owner of Paragon Physiotherapy and Wellness, an instructor with Rock Tape, and a mentor with the Orthopaedic Division. Elizabeth Frey receives a speaking honorarium and recording royalties from PESI, Inc. All relevant financial relationships with ineligible organizations have been mitigated.
Non-financial: Elizabeth Frey is a member of the Canadian Academy of Manipulative Physiotherapy and the Women's Health Division of the CPA.