Mike Studer, PT, DPT, MHS, NCS, CEEAA, CWT, CSST, FAPTA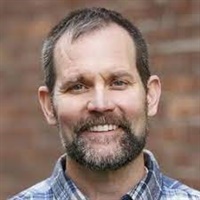 Mike Studer, PT, DPT, MHS, NCS, CEEAA, CWT, CSST, FAPTA has been a PT since 1991, a board certified in neurologic PT in 1995, and a private practice owner since 2005. Dr. Studer has been an invited speaker covering 50 states, 10 countries, and 4 continents speaking on topics ranging from cognition and psychology in rehabilitation, aging, stroke, motor learning, motivation in rehabilitation, balance, dizziness, neuropathy and Parkinson Disease. Dr. Studer is a co-founder and co-owner of Spark Rehabilitation and Wellness in Bend, OR. He is an adjunct professor at Oregon State University's DPT program, where he leads the coursework on motor control. Mike has adjunct duties at several other DPT programs and assists the USC-led national network of neurologic PT residencies (Neuroconsortium) as well. Mike is the co-owner of Spark Rehabilitation and Wellness, a multidisciplinary Healthy Aging and Neurology rehabilitation clinic, also in Bend. In 2011, Mike was recognized as Clinician of the Year in the Neurologic and (in 2014) the Geriatric Academies of the APTA. He received the highest honor available in PT in 2020, being distinguished as a Catherine Worthingham Fellow of the APTA in 2020, joining a group of under 300 persons at the time for the history of the profession. Mike's honors additionally reflect his service for Vice Presidency of the Academy of Neurologic PT, the Mercedes Weiss award for service to the Oregon chapter of APTA. He holds a trademark in dual task rehabilitation and has a patent pending on the same. Over his career, Mike has authored over 35 articles, 6 book chapters, and routinely has clinical research projects in affiliation with one of many universities. He is a consultant to Major League Baseball on the motor control of pitching and hitting. As a very fun and lighthearted note, Mike is the four time and current WR holder for the fastest underwater treadmill marathon, a mark that was set most recently in January 2022.
Speaker Disclosures:
Financial: Mike Studer is the co-founding member and co-owner of Spark Rehabilitation and Wellness and receives a speaking honorarium from SMARTFit. Mike Studer receives a speaking honorarium, recording royalties, and a consulting fee from PESI, Inc. All relevant financial relationships with ineligible organizations have been mitigated.
Non-financial: Mike Studer is a member of the American Physical Therapy Association, the Vestibular Disorders Association, and the Oregon Physical Therapy Association. He serves on the advisory board of Rehab Management and ADVANCE.