To purchase, click "Add to Cart" next to items you are interested in, then click your browser's "back" button to return to the store.

More information about a product can be found by clicking the title. You may close this window to return to your course portal.
---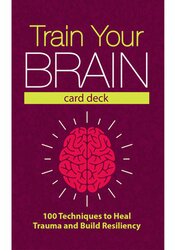 100 Techniques to Heal Trauma and Build Resiliency
---
Author:

Publication Date:

Mar 22, 2021

Product Code:

PUB086765

Additional Format:

Card Deck

Media Type:

Book

Price:

$20.00

- 2023 October Fall Book Sale

Standard - $26.99
---
* Offer expires Tuesday, June 13, 2023, at 11:59 PM CDT. Save on select products only. Not valid on previous purchases or combined with other discounts.
Back to Top