To purchase, click "Add to Cart" next to items you are interested in, then click your browser's "back" button to return to the store.
Enter promo code PHARM22FREE at checkout in order to receive free US shipping.*
More information about a product can be found by clicking the title.
You may close this window to return to your course portal.
---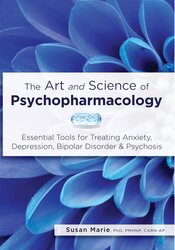 Essential Tools for Treating Anxiety, Depression, Bipolar Disorder & Psychosis
---
Author:

Publication Date:

May 19, 2020

Product Code:

PUB086495

Media Type:

Book

Price:

$24.99 - Standard
---
Straight Talk on Mental Health Medications, 4th Edition
---
Author:

Publication Date:

Apr 20, 2021

Product Code:

PUB086420

Media Type:

Book

Price:

$29.99 - Standard
---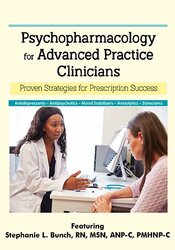 ---
Credit available - Click Here for more information
Speakers:

Paul Langlois, APN, PhD, CCRN, CCNS

|

Laurie Klipfel, RN, MSN, ANP-BC, CDCES, WCC

|

Peter Buch, MD, AGAF, FACP

|

Kiplee Bell, MD, PA

|

Tamatha E Arms, PhD, DNP, PMHNP-BC, NP-C

|

Stephen F Grinstead, DR AD, LMFT, ACRPS

Duration:

34 Hours 34 Minutes

Product Code:

CRS001531

Media Type:

Online Course

Price:

$649.97

Standard - $1,299.92
---
* Offer expires Sunday, May 29, 2022, at 11:59 PM CDT. Save on select products only. To redeem the free shipping offer, promo code PHARM22FREE must be entered at checkout. Free shipping applies only to USPS ground shipping methods within the continental U.S. Offer not valid on online courses, digital seminars, DVDs, CDs, webcasts/webinars, kits, live seminars, packages, retreats, or cruises. Not valid on previous purchases or combined with other discounts.
Back to Top