After decades of working with thousands of kids and families through their daily battles with anxiety, the one thing that clients tell me they are most desperate for is a clear plan on HOW to respond when anxiety shows up...

Imagine being able to offer families an immediate and effective road map of techniques and strategies to interrupt the powerful patterns of anxiety disorders, weaken anxiety's grip, and move kids and families forward!

Join me for a comprehensive online certification training course where I'll teach you my proven, powerful approaches for breaking the worry cycle and treating anxiety in kids.

I'll guide you step-by-step through the critical concepts and interventions that are essential for effective skill-based treatment of anxiety. Plus, you'll see how I apply the techniques and approaches in exclusive in-session videos.

You'll be fully prepared to help even the most complicated presentations that include depression, OCD, ASD, trauma, and more.

Warmly,
Lynn Lyons
Author, instructor, and clinician on helping anxious kids

PS – Complete this course and you can become a Certified Clinical Anxiety Treatment Professional - Child & Adolescent (CCATP-CA). Purchase today and you'll also get my BONUS session where I'll talk about how to make the most of your telehealth sessions... So you can still work towards you therapeutic goals while practicing social distancing.
Lynn Lyons on Helping Anxious Kids:
A Certification Training on Anxiety Treatment for Children & Adolescents
Valued at $939.95
Today Only $499.99 — An Unbelievable Value!
BONUS! Your certification application fee (a $99.99 value) AND your CE hours (up to 25.75) are included in today's deeply discounted registration!
Certification Made Simple
In just three easy steps, you can become a
Certified Clinical Anxiety Treatment Professional - Child & Adolescent (CCATP-CA)
.
Step 1: Watch the online course
Step 2: Complete the CE test and instantly print your certificate of completion.
Step 3: Submit the Certification Questionnaire included in this training, and your application is complete.*
Click here for full certification requirements.
That's it! No hidden fees. No catch. Just certification made EASY.

*Professional standards apply. Learn more at www.evergreencertifications.com/ccatpca
We partner with Evergreen Certifications to include certification with some of our products. When you purchase such a product, we may disclose your information to Evergreen Certifications for purposes of providing services directly to you or to contact you regarding relevant offers.
A Personal Invitation From Lynn Lyons, LICSW
Lynn will show you HOW to break the anxiety cycle
Families spend a great deal of effort looking for the answers to WHY their child has anxiety issues. But productive solutions result from asking HOW: "How do I get my child to school? How do I get myself to do things that make me anxious? How do I handle the way anxiety makes my body feel?"
I'm a HOW therapist who can teach you and your clients what to DO differently. My expert approach will help you and your clients access the internal and external resources they've already developed and create the new ones they need.
From your first session, children and parents will learn skills that boost confidence and foster adaptive thinking and positive results. Now you can be the clinician who can say with confidence, "I can help your child overcome anxiety!"
Lynn Lyons on Helping Anxious Kids:
A Certification Training on Anxiety Treatment for Children & Adolescents
Valued at $939.95
Today Only $499.99 — An Unbelievable Value!
BONUS! Your certification application fee (a $99.99 value) AND your CE hours (up to 25.75) are included in today's deeply discounted registration!
Here's what you'll learn in this certification training...
Join Lynn for six, step-by-step modules where you'll discover proven strategies to interrupt anxiety's cognitive patterns with simple, process-based strategies. You'll master concrete and often counter-intuitive strategies that normalize worry for families and provide an "umbrella approach" that applies to all anxiety disorders.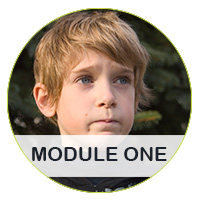 Anxiety overview and the first steps to a better approach

In this module, you'll gain foundational insight about anxiety and its impact on young clients. Learn practical methods to avoid getting trapped in the content of the disorder and understand how some of the things that therapists, parents, and teachers do can actually support the disorder. Additionally, you'll discover a new, more effective approach for working with anxiety.

Key topics covered in this module include:

Understanding how a process-based approach to anxiety works
The patterns of worried families
Four critical concepts that make up the foundation of a skill-based approach
How to avoid mirroring and supporting the anxiety disorder
Case examples and demonstrations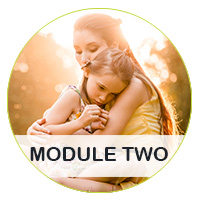 Building a better treatment approach, Part I

In this module, you'll learn how to help families understand anxiety and worry. You'll begin building an effective strategy for working with anxiety, including how-to expect worry and talk to it, teach clients to get uncomfortable and unsure on purpose, and help clients identify goals. Lynn provides essential insight into:

Breaking the anxiety culture — escaping the high demands of school, home, social life
The importance of psychoeducation
Creating a new framework for families to separate from generational anxiety
Recognizing anxiety and interrupting common thought patterns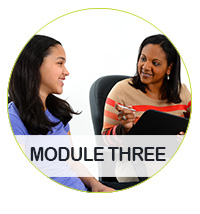 Building a better treatment approach, Part II

Continuing from the previous module, this section will offer you additional strategies and tools you need to build a complete anxiety treatment strategy. You'll learn how to:

Help young clients connect their worries back to their past successes
Use role playing, experiential learning, and practice to deal with anxiety on a day-to-day basis
Create effective interventions and homework that will teach young clients to overcome worry
Setup successful rewards and consequence strategies
Implement Lynn's favorite assignments for helping kids achieve success in the face of anxiety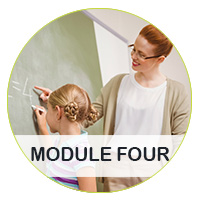 School accommodations, and working with complicated mind/body issues

In module four, you'll get step-by-step plans to help children and adolescents thrive in school and beyond. You'll also learn strategies for helping kids with somatic symptoms.

Key topics covered in this module include:

Effective behavioral plans and goals for classroom success
Case studies and common issues to anticipate within the school setting
Common somatic issues with anxious children (GI issues, insomnia, headaches)
New opportunities to help kids relax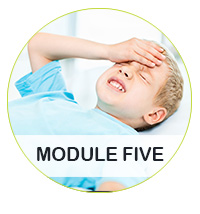 Working with Obsessive Compulsive Disorder (OCD)

OCD creates a skewed view of reality and can impact families for generations. This module demonstrates how to recognize OCD, the common pitfalls of treating OCD in kids, and active strategies to help families.

Key topics covered in this module include:

Myths and current research on OCD
The biggest mistakes therapists make with OCD
Diagnosis and misdiagnosis of OCD in young clients
Creating a family plan for dealing with OCD that reaches across generations
The benefit of direct language and psychoeducation for families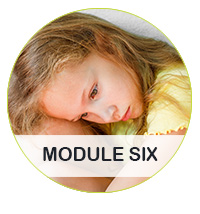 Anxiety, ASD, OCD, and trauma histories

In this final module, you'll learn effective ways to work with complicated anxiety presentations that include autism spectrum disorder, OCD, and trauma histories. Key areas of focus in this module include:

The Executive Overload Model
The importance of prioritizing interventions
What modifications are needed for clients with comorbidity or trauma history
How to leverage the Concept of Differentiation
Next, you'll watch Lynn in action!
You're invited into Lynn's consulting room where you'll see her proven, powerful approaches in action with three never-before-seen video sessions. You'll go on a moment-by-moment journey with Lynn as she applies her interventions with kids and families to overcome anxiety and worry.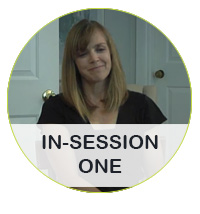 Working with school anxiety, and fears about driving and heights

In this first in-session video, you'll see Lynn working with an adolescent client who hasn't been able to attend school due to her anxiety. Following a minor car accident, this client has also been fearful of driving, and her fear of heights has made it difficult for her family to find an apartment to rent. Discover how Lynn establishes a connection with her young client and guides her through practical, easy-to-master strategies to help her overcome her worry.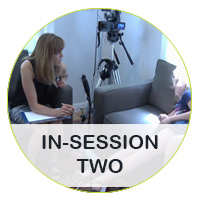 Working with misbehavior and fear of bullying anxiety

In this session, Lynn works with a young girl and her parents to help the young client with her worries about bullying and other children's misbehavior. Observe how Lynn works with both the client and her parents to develop family goals that deal directly with the problem to help the child overcome her anxiety and feelings of overwhelm.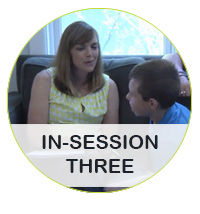 Working with an extreme worrier

In this session, you'll see Lynn at work with an 8-year-old boy who's an extreme worrier. Even sitting in-session with Lynn makes him worry. Experience how Lynn helps the child understand his own worry and watch how she uses humor and animation to help the boy overcome his fears.

Lynn Lyons on Helping Anxious Kids:
A Certification Training on Anxiety Treatment for Children & Adolescents
Valued at $939.95
Today Only $499.99 — An Unbelievable Value!
Enroll today and you'll get these FREE bonus items
($309.97 value!)
Your certification application fee is FREE
Certification made simple! Register today and pay no additional fees to complete your Certified Clinical Anxiety Treatment Professional — Child & Adolescent (CCATP-CA) certification.
Free 30-minute Video | How to Make the Most of Your Telehealth Sessions
With Lynn Lyons, LICSW
The COVID-19 (coronavirus) pandemic has forced clinicians to radically change how they practice. While telehealth provides clinicians the opportunity to stay connected to their clients, many are asking — is it effective when working with anxious families?
Join Lynn as she talks about tips and tricks you can use to make the most of your telehealth sessions. You'll discover what works and what doesn't, how you can work with caregivers to make the most of your sessions, and how to protect yourself from burnout during the age of social distancing.
Free 3 Hour CE Seminar Video | Medications in the Treatment of Anxiety
With Catherine M. Pittman, Ph.D., HSPP
Even when you don't prescribe medications, it's important to understand how medication impacts your treatment plan. In this free bonus presentation, featuring Dr. Catherine Pittman, you'll learn how your partnership with prescribers can improve overall client education on how medication affects clients and their therapeutic goals. Topics include:
The myth of the chemical imbalance
Tools for assessing medication use during the initial intake
How SSRIs and SNRIs promote neuroplasticity
The danger of sedating the brain with benzodiazepines
And overview of buspirone, beta blockers, and sedatives/hypnotics/z-drugs
The effectiveness of CBT and meds

Free Worksheet | Bridge Back to Your Successes
By: Lynn Lyons, LICSW
Do you work with kids who continue to worry even after they are equipped with the skills to overcome challenging situations? This free bonus worksheet collection is an effective tool you can implement in your next session to help kids build reminder bridges to overcome worry and anxiety.

PDF Publication | OCD: Is There Any Way to Turn It Off?
By: Lynn Lyons, LICSW, Martin Seif, PhD, Sally Winston, PsyD, and more
In this popular Networker magazine issue, renowned OCD experts Lynn Lyons, Martin Seif, Sally Winston, and more provide practical tools and techniques to effectively work with child and adult clients who suffer from OCD. Get expert insight into what strategies work and what strategies don't work, so you can be more confident in helping the clients you'll see in your very next session.

Are you ready to step into the life awaiting you as a Certified Clinical Anxiety Treatment Professional - Child & Adolescent (CCATP-CA)?

Get Certified and Go Further...
Become a Certified Clinical Anxiety Treatment Professional — Child & Adolescent (CCATP-CA) and show your employer, clients, potential clients, and fellow professionals your commitment to honing your skills and staying up-to-date on anxiety treatment best-practices.
Professional Reputation and Credibility
Distinguish yourself from your peers and increase your opportunities for career advancement, earning potential, and client growth. Certification is a personal accomplishment and unbiased barometer of your skills.
Client Trust
Provide assurance to consumer and clients when you display your certification. When you complete your certification, they can be confident you are providing them with the best tools and strategies for improving clinical outcomes.
Click here to learn more about the certification >
Get to know Lynn Lyons, LICSW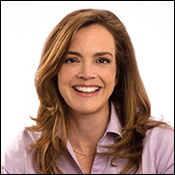 Lynn Lyons, LICSW
, is an internationally recognized psychotherapist, author, and speaker with a special interest in interrupting the generational patterns of anxiety in families. Her skill-based approach to anxiety focuses on the need to teach families about HOW anxiety works and what families can do to pull members out of the powerful "anxiety cult" that demands obedience to its need for certainty and comfort. Lynn's approach uses humor, playful connection, and a constant focus on DOING, an umbrella strategy she has taught to thousands of professionals and families.
Lynn is the co-author with Reid Wilson of
Anxious Kids, Anxious Parents
and the companion book for kids
Playing with Anxiety: Casey's Guide for Teens and Kids
. She is the author of
Using Hypnosis with Children: Creating and Delivering Effective Interventions
and has two DVD programs for parents and children.
She maintains a private practice in Concord, New Hampshire where she sees families whenever she's not on the road teaching.
Speaker Disclosures:
Financial: Lynn Lyons is in private practice. She receives royalties as an author for HCI; and Norton. Ms. Lyons receives a speaking honorarium from PESI, Inc.
Non-financial: Lynn Lyons has no non-financial relationship to disclose.
Who is this training for?
This certification training has been specially created for professionals who work with anxiety and young clients, including counselors, social workers, psychologists, marriage and family therapists, teachers, occupational therapists, case managers, addiction counselors, nurses, and more. The education provided in this intensive online training is designed to breathe new life into your clinical treatment plans for kids who are struggling with feeling anxious, worried, traumatized or obsessive.
This interactive online certification training also offers you a community of peers and mentors all focused on helping clients succeed.
Additional questions about this certification training? Please contact PESI toll free at 800-844-8260.
Learning that Fits YOUR Schedule:
Watch your email for your order confirmation
, and get instant access to the
comprehensive training
plus the free bonuses — all designed to help you effectively integrate proven treatment strategies to help children and adolescents in your practice overcome struggles with anxiety.
Click here for course objectives and outline
.
Review the course materials at your own pace and at your convenience! You'll have unlimited access to all course videos and materials online forever. Plus, use the PESI Mobile app to access the course content on-the-go, wherever and whenever you want on your mobile devices.
Instantly collaborate with other professionals on the course materials through interactive message boards. You'll be part of a community of hundreds of practitioners all focused on mastering child and adolescent anxiety treatment strategies, providing valuable opportunities to share insight and experiences and to build your professional network.
100% Satisfaction Guarantee
Register for this intensive training course without risk. If you're not completely satisfied, give us a call at
800-844-8260
. We're that confident you'll find this learning experience to be all that's promised and more than you expected.
Lynn Lyons on Helping Anxious Kids:
A Certification Training on Anxiety Treatment for Children & Adolescents
Valued at $939.95
Today Only $499.99 — An Unbelievable Value!
BONUS! Your certification application fee (a $99.99 value) AND your CE hours (up to 25.75) are included in today's deeply discounted registration!