Social distancing • Loss of connection • Stressed-out parents • Lack of structure • Academic regression
Unsafe homes • Racial injustice • Financial disruption • Loss of loved ones • Increased substance abuse
The collision of the COVID-19 pandemic and the racial injustice awakening happening across the world has dramatically altered the lives of the children and adolescents we work with.
For thousands of young people, this extraordinary time in our history has been destabilizing...And for others, this IS an adverse childhood experience (ACE), happening right here and now.
As we turn toward the future, they will rely on you to help them get back to some semblance of "normal." It's you they'll turn to for connection, emotional and academic support, and guidance.
These vulnerable children and adolescents are looking to you
to show them the way. Are you prepared?
It's a big ask. And we know you have questions. That's why we've gathered some of the world's most prominent thought leaders, clinicians, and educators in the field for this intensive online certification course.
P.S. When you complete this online course, you'll be immediately eligible to become a Certified Youth Mental Health Specialist (CYMHS)...and we'll cover the cost of your first year of certification (a $149.99 value)!
Child and Adolescent Mental Health in an Uncertain Time:
Reintegration Strategies for Classroom and Community
$1,769.77

Value
Just $799.99 Today — Stunning Savings!
Get FREE Certification!
Register today and we'll cover the cost for you to
become a Certified Youth Mental Health Specialist.
*Professional standards apply. Learn more.
Join our panel of experts as they lead the charge for all of you who are working with, educating, and connecting with kids and communities in this uncertain time.
They'll show you step by step how to talk with kids and teens about the traumatic nature of these uncertain times.
You'll learn how to:
Help young people cope with meeting academic and social demands again


Integrate simple body-based practices into your day to help kids regulate, rest, and recover


Understand and respond effectively to school anxiety and school refusal


Cultivate connection through co-regulation and attunement


Transform your perspective of oppositional behavior (and your response to it)


Connect with existing personal and community strengths to build resilience


Manage distress, anxiety, and fear of the unknown


And MUCH more!
Register today and you'll get...
9 NEW presentations from today's leading experts


13 BONUS sessions (a value of $1,079.87 — yours free!)


Up to 36.5 CE Credits Click here for CE credit details


One-year of FREE Youth Mental Health Specialist Certification


Lifetime, on-demand access to ALL materials — Click here for course objectives and outline
Child and Adolescent Mental Health in an Uncertain Time:
Reintegration Strategies for Classroom and Community
$1,769.77

Value
Just $799.99 Today — Amazing Savings!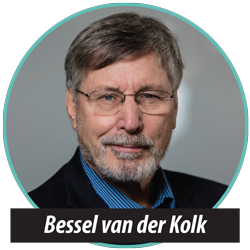 Keynote Address
The Global Pandemic Through the Lens of Trauma
Bessel van der Kolk, MD, bestselling author of The Body Keeps The Score
In this one-hour segment, Dr. van der Kolk will give you specific and practical approaches you can use to best support children and adolescents who have been adversely affected by recent events – specifically, how to reintegrate back into school and structure after a prolonged and uncertain absence.


---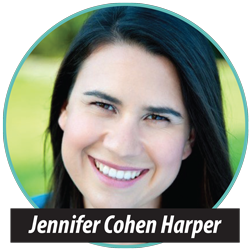 Help Kids Foster Personal Power and Internal Safety: Yoga and Mindfulness Practices for School & Home
Jennifer Cohen Harper, MA, E-RYT, RCYT
Jennifer Cohen Harper, expert in children's yoga and mindfulness, will show you how using movement, breathwork, and mindfulness practices proactively when school returns will help kids and teens overcome these hurdles in a healthy way.
---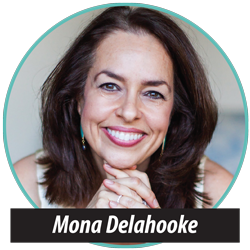 Oppositional Defiance or Faulty Neuroception? Disruptive Behaviors through the Lens of the Polyvagal Theory
Mona Delahooke, PhD
Join Dr. Delahooke as she seamlessly weaves together neuroscience with real-life scenarios to help transform your response to behavior problems. You'll discover:
The missing piece to understanding behavior
Why behavior contracts and incentives fail to yield long-term success
How to discern between intentional behavior and stress responses
"Bottom-up" interventions you can use right away
And more!
---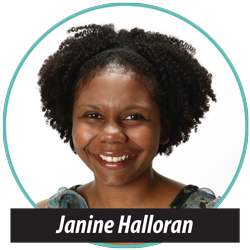 Coping Skills for Kids and Tweens: How to Manage Big Feelings in an Uncertain Time and Beyond
Janine Halloran, MA, LMHC, Founder and CEO of Coping Skills for Kids
Join Janine Halloran, author of the bestselling Coping Skills for Kids Workbook, as she reveals simple, healthy, and safe ways for kids to manage their anxiety, stress, and anger.
---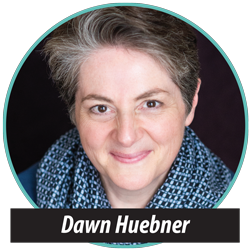 When Worry Shows Up at School: A Primer for Educators, Administrators, and Counselors
Dawn Huebner, PhD
For some children the fearfulness, avoidance, and perfectionism of anxiety has become their norm.
Join Dawn Huebner to discover a new way of thinking about anxiety, and practical, effective, school-based techniques that can help children – and the adults who care about them – break free from the grip of worry.
---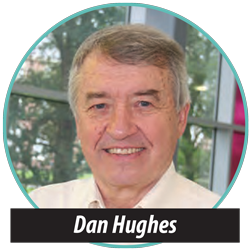 Creating Psychological Safety in the Face of Uncertainty: Family Based Interventions and Skills
Dan Hughes, PhD
Join Dr. Dan Hughes, world-renowned expert in attachment, for this session focused on helping family members, especially children, feel safe to express their fears and concerns during this uncertain time.
Dr. Hughes will provide practical strategies to help parents attain their own psychological safety, so that they can facilitate the same for their children.
---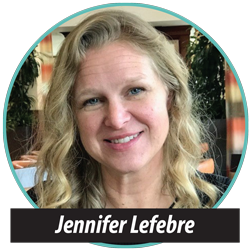 Reframing Children's Traumatic Experiences: Playful, Embodied Interventions to Restore, Regulate & Connect
Jennifer Lefebre, PsyD, RPT-S
When children view us as present and authentic in a crisis, it offers an opening for healing, giving children with difficult emotions permission to create new experiences.
This workshop offers effective interventions for individuals, dyads, families, and groups to learn how to respond rather than react, as they've done in the past.
---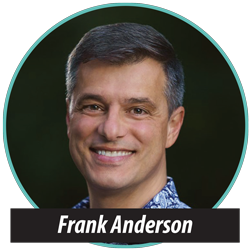 IFS and Parenting: Help Kids Transition Forward to a Calm, Centered Place
Frank Anderson, MD
Join Frank Anderson, international IFS presenter and author, to learn how Internal Family Systems (IFS) Therapy can help parents help their children safely and seamlessly deal with their fears, uncertainty and anger in the present.
---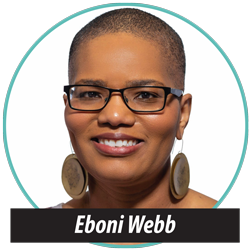 Adolescence in Crisis: Racial Trauma and Identity (A Trauma-Focused DBT Perspective)
Eboni Webb, PsyD
Join Dr. Eboni Webb for this compelling session that focuses on racial trauma through the lens of Dialectical Behavior Therapy (DBT). You'll learn:
How racial trauma impacts adolescent development
How it informs body politics and self-image
DBT strategies for adolescents to cope, thrive, and build a life worth living amidst racial trauma
And more!
Child and Adolescent Mental Health in an Uncertain Time:
Reintegration Strategies for Classroom and Community
$1,769.77

Value
Just $799.99 Today — Phenomenal Savings!
When you register today, you'll receive 13 FREE bonus seminars
(a $1,079.87 value!)
Helping Parents Through Crises: Avoiding Pitfalls & Amplifying Possibilities ($59.99 value)
Lynn Lyons, LICSW
Parents are being asked to navigate jobs, kids' schooling, and financial concerns, all while handling their own emotions and those of their children.
In this digital seminar, Lynn Lyons reveals a family approach packed with concrete information and coaching that works with stressed families--and is more important than ever.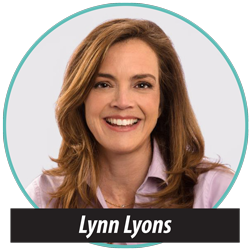 Attachment Centered Family Therapy: Interventions for Improving Parent-Child Connection and Attunement ($149.99 value)
Dafna Lender, LCSW
Join Dafna Lender, internationally recognized attachment-based trauma expert, for this digital seminar overflowing with compelling insight and concrete strategies you can use right away to help traumatized families connect and repair.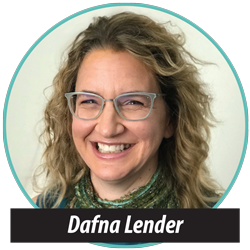 LEGO®-Based Play Therapy Techniques: Unlocking Creativity to Strengthen Relationships, Encourage Flexible Thinking, and Promote Problem Solving ($59.99 value)
Sophia Ansari, LPCC, RPT, and Josué Cardona, MS
LEGO® (and similar building bricks) can be used as a therapeutic tool in play therapy and counseling to help strengthen relationships, provide sensory stimulation, improve social skills, and build resilience.
In this session, you'll discover how to incorporate LEGO® into directive and non-directive play therapy interventions to engage clients, improve communication, problem-solving skills, conflict resolution skills, and increase self-esteem and well-being.
Course Content Disclosure: LEGO® is a registered trademark of The LEGO Group. PESI, Inc. and speakers, Sophia Ansari, LPCC and Josué Cardona, MS, received no compensation from The LEGO Group for this seminar.
Other building block systems may be used.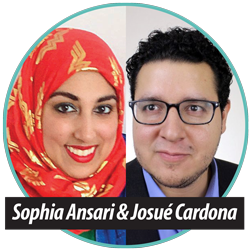 Tech Addiction in Children & Adolescents: Brain-Based Interventions to Optimize Digital Health in Today's Screen Culture ($59.99 value)
Nick Kardaras, PhD, LCSW-R
Join Dr. Nicholas Kardaras, psychologist, expert in technology overuse, and author of the best-selling book Glow Kids, for this digital seminar packed with insight and strategies every clinician and educator should know about the effects of screen time – and what you can do about it. You'll learn:
How screen culture has infiltrated our children and adolescents' lives – and what it means for mental health
The neurological impact of screen-based learning and education
Strategies and interventions to address and moderate excessive screen use
And more!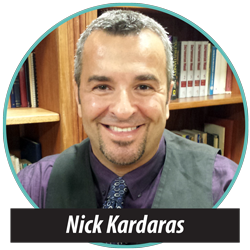 Crisis Teaching Strategies for Teachers and Parents During COVID-19: Successfully Transition K-12 Students to Remote/Digital Learning ($89.99 value)
Tinashe Blanchet, M.ED, BS; Wendy Durant, LPC-S, RPT-S, NCC, LMHP, QS; Marcus Stein, MED; Nicole Williams M.ED
Join a diverse panel of experts in education, technology and child development and learn to successfully:
Create engaging, productive and authentic virtual learning experiences
Adapt instruction and lesson plans for remote/digital Learning
Produce and deliver asynchronous, online content
Facilitate collaborative, synchronous lessons
Shift smoothly from parenting, teaching and working
Develop lesson plans that reduce stress, frustration and burnout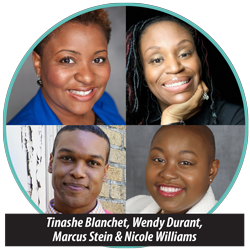 Executive Function: Brain-Based Tools & Strategies to Help Kids and Families Cope with the Unexpected ($59.99 value)
Lynne Kenney, PsyD and David Nowell, PhD
Join executive function experts Drs. Lynne Kenney and David Nowell for this compelling digital seminar where you'll discover:
How the stress of unexpected change impacts the brain
The variety of feelings kids experience in the face of change
Brain-based tools and strategies to help kids and adolescents refocus, reconnect, and regulate
And more!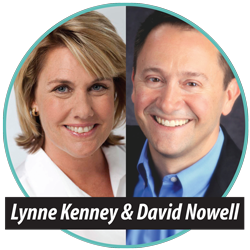 Telehealth Meets Play Therapy: Treating Children and Adolescents in a Virtual Setting ($149.99 value)
Sophia Ansari, LPCC, RPT, and Cheryl Catron, MEd, LPCC-S, RPT-S
Packed with creative interventions and insights, this digital seminar is sure to leave you inspired and full of ideas for your next tele-session, including how you can:
Set up a space that is welcoming and therapeutic (yes, even for virtual offices!)
Engage and connect with all kids, including those who are non-verbal and/or hesitant
Cultivate the neurological benefits of attunement, co-regulation, and trust
Creatively include caregivers to extend support between sessions
And so much more!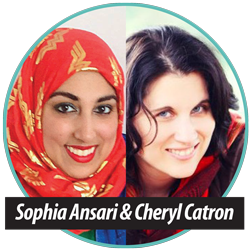 CBT Strategies for Kids and Adolescents: Supporting Students with ADHD and Anxiety ($59.99 value)
David Pratt, MSW, PhD
Join child and adolescent CBT expert Dr. David Pratt for this compelling training designed to set you and your clients or students up for success in the school year. You'll discover:
Why students with anxiety and/or ADHD are especially vulnerable to difficulties re-entering school after a prolonged absence
Easy to implement CBT strategies and tools to help your students meet academic and social demands of school
And more!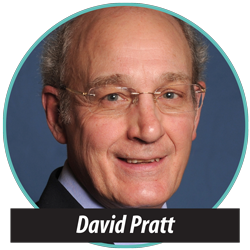 Build Resilience and Post-Traumatic Growth in Kids & Community: Mindfulness Practices for Therapists, Educators, and Families ($59.99 value)
Christopher Willard, PsyD
After months of stressful and often traumatic isolation, our kids and families are returning to yet another "new normal."
Join Chris Willard, author and expert in mindfulness, to discover the mindfulness, positive psychology, self-regulation, and mind-body integration skills and tools our kids and community need to emerge stronger than ever.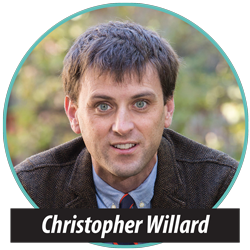 Ethics with Minors: An Essential Guide for Mental Health Professionals ($149.99 value)
Terry Casey, PhD
There is often confusion and misunderstanding about the myriad of ethical and legal issues to consider when working with minors. This training will dive into some of these key issues and how to navigate:
Vulnerability of minors & power differentials
Consent: Who can provide it and when
Special rights of older adolescents
Challenges of divorced parents
HIPAA vs. FERPA
Boundary, social media & texting issues
Parental access to child's records
Mandatory reporting of abuse
And more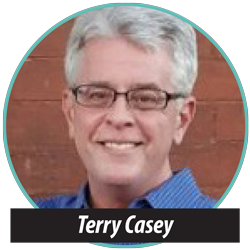 Nutrition and Mental Health in Kids & Teens: What Every Mental Health Professional Needs to Know ($59.99 value)
Vicki Steine, DSC, LCSW
When kids and adolescents present with symptoms such as lethargy, irritability, impulsivity and insomnia, we're quick to jump to diagnosis, therapy, behavior plans, and even medication. And while those approaches may be valid, there may be more to the picture…
Join Vicki Steine, for this groundbreaking digital seminar on the impact of nutrition on young people's mood, brain function, sleep, and more.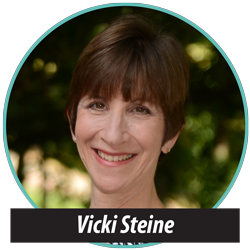 Navigating Youth Mental Health in Today's Educational Setting ($59.99 value)
Christina Reese, LCPC, PhD
Children's routines have changed dramatically. And as educational settings evolve with virtual, in-person or hybrid learning combinations — insight and guidance into youth mental health is essential!
Watch Dr. Christina Reese and learn how to assess for knowledge and catch up plans, as well as gain strategies you can use in any educational setting to: 
Re-establish structure and routine 
Address tantrums and attention seeking behaviors 
Decrease symptoms of anxiety, ADHD and depression 
And More!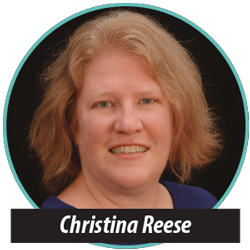 Suicide and Self-Harm in Children and Adolescents: Assessment Tools and Treatment Approaches to Help Young People Heal ($59.99 value)
Tony L. Sheppard, Psy.D., CGP, FAGPA
Designed to help you identify and intervene when working with young people engaging in self-harm or expressing suicidal ideation, this intensive session will help you understand:
The crucial differences between suicidality and non-suicidal self-injury (NSSI)
The DO's and DON'Ts of responding to NSSI and suicidal ideation 
How to build a multi-systemic approach for helping young people who are suffering
And more!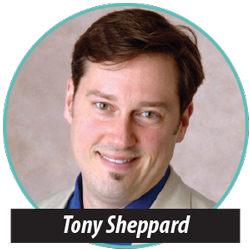 Child and Adolescent Mental Health in an Uncertain Time:
Reintegration Strategies for Classroom and Community
$1,769.77

Value
Just $799.99 Today — Amazing Savings!
BONUS! Your Certified Youth Mental Health Specialist certification
(a $149.99 value) is included in today's deeply discounted registration!
BONUS! Certification Made Simple — A $149.99 value!
It's never been easier to become a Certified Youth Mental Health Specialist.
Step 1: Watch this online course.
Step 2: Complete all of the course materials and instantly print your certificate of completion.
Step 3: Submit the Certification Questionnaire included in this training, and your application is complete.*
We partner with Evergreen Certifications to include certification with some of our products. When you purchase such a product, we may disclose your information to Evergreen Certifications for purposes of providing services directly to you or to contact you regarding relevant offers.
---

Are you ready to step into the life awaiting you as a
Certified Youth Mental Health Specialist?
Benefits of Certification
Clinical expertise: Show clients and colleagues your practice is based on leading-edge research in this complex area of mental health.


Client trust: Certification shows the families you work with that you're dedicated to providing the best care possible. It reveals your professional ability to take on challenging clients and succeed!


Documentation of knowledge: Certification is both a professional and personal accomplishment. It's an unbiased barometer of your training and dedication to your practice.


Improved insurance reimbursements: Receive more favorable consideration from insurance companies and managed care panels.


Professional recognition: Set yourself apart from the thousands of clinicians relying on outdated methods to treat their clients. Increase your opportunities for career advancement and client referrals.
Child and Adolescent Mental Health in an Uncertain Time:
Reintegration Strategies for Classroom and Community
$1,769.77

Value
Just $799.99 Today — Amazing Savings!
This deeply discounted offer is expiring soon. Don't wait to register!
---
100% Satisfaction Guarantee
Register for this online course without risk. If you're not completely satisfied,
give us a call at
800-844-8260
.
We're that confident you'll find this learning experience to be all that's promised
and more than you expected.
Child and Adolescent Mental Health in an Uncertain Time:
Reintegration Strategies for Classroom and Community
$1,769.77

Value
Just $799.99 Today — Stunning Savings!
You'll also earn up to
36.5 CE Hours
AND
get FREE Certification!

Register now and we'll cover the cost for you to
become a Certified Youth Mental Health Specialist.
Click here for CE credit details