More and more clients are seeking mental health support for fertility issues and reproductive trauma.
As therapists, we need to be prepared to guide clients through the pain and grief when they feel like their dreams have been shattered.
Unfortunately, most therapists don't receive training in this area. And for therapists who've had their own reproductive struggles, there's an added challenge of supporting your client and not becoming triggered yourself.
That's why we've brought together a group of expert trainers to provide the education and skills all therapists need on this crucial topic.
Their decades of clinical research and experience will prepare you with the insight you need to effectively guide clients through this complex and difficult journey, including:
The specific things you need to know and do when working with fertility issues
How to provide effective support through the trauma of pregnancy loss
Ethical dilemmas and legal issues in fertility counseling
How to avoid countertransference issues
How to work with expanding fertility options, including fertility preservation, surrogacy, and reproductive technology
And much more!
This course is your first step into the quickly growing field of fertility and reproductive trauma counseling — and provides the essential insight you need to start treating clients today.
Infertility, Pregnancy Loss & Reproductive Trauma Training Course
Just $249.99 Today — Limited Time Only!
WHAT YOU'LL DISCOVER IN THIS COURSE
Join our expert trainers for seven in-depth modules filled with real clinical situations and in-depth insight on today's most complex reproductive issues.
INTRODUCTION | Why Fertility Counseling Matters More Than Ever
Why every therapist needs foundational training on fertility counseling
---
MODULE ONE | Getting to Know the World of Reproductive Medicine
What happens when making a baby isn't working?
The evolution and growth of reproductive medicine
What therapists should know about infertility and medically assisted reproduction
---
MODULE TWO | The Expanding Role of Mental Health Professionals in Fertility Treatment
The support you can offer right now as a psychotherapist
When does a certified fertility counselor need to become involved?
What are the advantages and next steps to becoming a fertility counselor?
What does the future hold for fertility counseling?
---
MODULE THREE | When Fertility Issues Arise During Therapy: What Therapists Need to Know
Identify reproductive concerns and how they impact the course of psychotherapeutic treatment
Understand countertransference issues that can arise from the therapist's own reproductive history
Ethical dilemmas and legal issues in fertility counseling
Knowing when and how to refer
---
MODULE FOUR | A Therapeutic Map of Working with Clients Undergoing Fertility Treatment & Assisted Reproductive Technology (ART)
Preparing clients for fertility treatment and ART
Working with clients during fertility treatments and ART
Working with clients who are pregnant after ART
Working with clients post-birth/postpartum after ART
---
MODULE FIVE | The Legacy of Reproductive Loss & Trauma: Supporting Clients When Reproductive Efforts Fail
Working with miscarriage and pregnancy termination: what to know and to know what to say as a clinician
What is reproductive trauma and how can it interact with past trauma
Understanding the experience of reproductive loss
How to support clients through their unique experience of grief
---
MODULE SIX | Treatment Considerations for Special Populations
The growing area of fertility preservation
Working with singles or un-partnered clients
Working with the LGBTQ+ population
Working with advanced age individuals and couples
Working with egg and sperm donors
Working with recipients of egg/sperm/embryo donation/gestational surrogacy
Working with gestational surrogates
---
MODULE SEVEN | Working with Families Created with Assisted Reproductive Technology (ART)
What questions you should ask and what you should know regarding this process
Working with families who used have used donor conception or a gestational surrogate
Disclosure and its impact on everyone involved in the family building process
Infertility, Pregnancy Loss & Reproductive Trauma Training Course
Just $249.99 Today — Limited Time Only!
When you register today, you'll also receive 2 FREE bonuses
(a $179.98 value!)
BONUS CE WORKSHOP | Perinatal Loss: An Attachment-Informed Treatment Framework for Helping Clients Process and Heal from Pregnancy Loss ($149.99 value)
In this specialized, intensive training, pregnancy loss treatment expert Sunita Osborn, PsyD, MA, will walk you through the challenging realities of a pregnancy or infant loss - the accompanying emotional roller coaster and specific steps to take to help your clients move forward. You'll learn the best interventions for treating grief after a loss and uncover the unintentional mistakes you may be making.
BONUS CLINICAL RESOURCE | Reproductive Dreams: When Fertility Becomes a Challenge full issue from Psychotherapy Networker ($29.99 value)
In this in-depth edition, you'll get an up-close look at what happens when clients want to conceive a baby but are struggling to conceive. How is it possible to help clients recover wholeness, and perhaps even grow from the experience? With so many options in reproductive medicine these days, how can therapists knowledgeably guide clients on this complicated and harrowing journey? This issue features some of the field's leading experts on this topic providing unique insight that can help almost any clinician.
Infertility, Pregnancy Loss & Reproductive Trauma Training Course
Just $249.99 Today — Limited Time Only!
Meet the Experts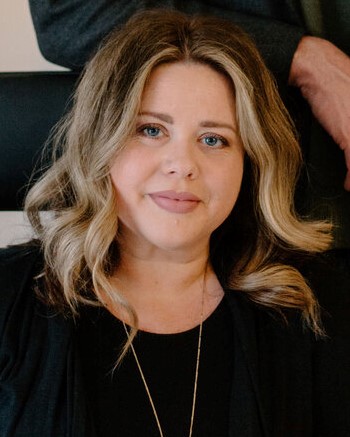 Dr. Kristy Koser earned her BS in psychology and MA in counseling from Eastern Mennonite University. She holds a PhD in Counseling and Supervision from James Madison University in Harrisonburg, Virginia. Dr. Koser specializes in fertility counseling, helping couples navigate complex decisions while maintaining their relationship after a diagnosis of infertility and during fertility treatment. She has authored a number of chapters on fertility counseling, written professional peer-reviewed articles, and has presented on the topic by invitation at many venues around the country. Dr. Koser is a member of the American Society of Reproductive Medicine (ASRM) and is licensed to practice in OH, VA, and PA .
Click here for information about Kristy Koser.
---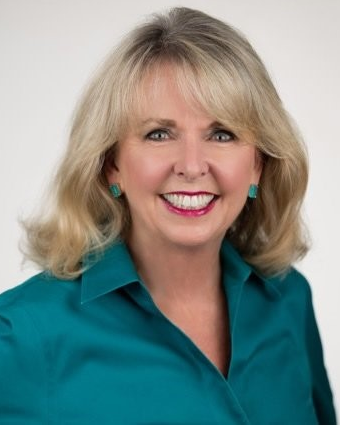 Sharon N. Covington, LCSW-C, BCD, is a Board-Certified Diplomat in Clinical Social Work with almost 50 years' experience as an adult psychotherapist and over 40 years providing services in reproductive medical settings. While maintaining an active private practice, she is Director of Psychological Support Services for Shady Grove Fertility, the United States' largest ART program. In addition, she is an Assistant Clinical Professor at Georgetown University School of Medicine in the Department of Obstetrics and Gynecology and has been an Associate Investigator in the Intramural Research Program on Reproductive and Adult Endocrinology at the National Institutes of Health.
Click here for information about Sharon Covington.
---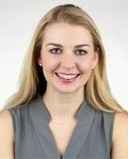 Laura Covington, PhD, LICSW, LCSW-C, LCSW, is a Licensed Clinical Social Worker who works with the counseling staff of Shady Grove Fertility in the Washington, DC metro area, and she is licensed in DC, MD, and PA. Dr. Covington has extensive experience providing psychological services for individuals and couples related to infertility and donor conception. She is a member of American Society for Reproductive Medicine (ASRM) Mental Health Professional Group (MHPG) and also volunteers on Support Group Oversight Committee with RESOLVE. Dr. Covington has authored a number of chapters on fertility counseling, including on topics related to trauma, known gamete donation, pregnancy and parenting after infertility, and on being a pregnant therapist. Dr. Covington has a special interest in research and education around reproductive health issues, particularly with genitourinary trauma and Primary Ovarian Insufficiency (POI).
Click here for information about Laura Covington.
---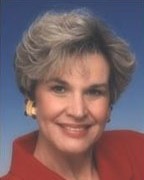 Dr. Linda Applegarth is Clinical Associate Professor of Psychology at the Perelman/Cohen Center for Reproductive Medicine at Weill-Cornell Medical College in New York City and is past Director of Psychological Services. She has been involved in the field of infertility and reproductive medicine for over 40 years. Her clinical work has focused on assisting individuals and couples with the psychological components related to family-building options, fertility treatment, fertility preservation & donor-assisted reproduction. Dr. Applegarth is past Chair of the ASRM Mental Health Professional Group and is a past Secretary of the Board of Directors of the American Society of Reproductive Medicine. Her primary research interest includes follow-up with families and children created through donor-assisted reproduction. Her professional life has also included numerous teaching and other speaking engagements with the American Society for Reproductive Medicine, with other professional organizations, and with Pharma.
Click here for information about Linda Applegarth.
---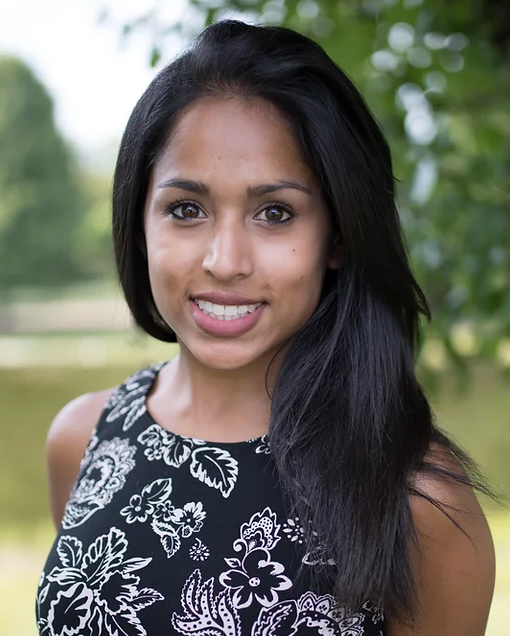 Sunita Osborn, PsyD, MA, is a licensed clinical psychologist who practices in Houston, Texas and works with adults and couples. Known as an expert on the treatment of pregnancy loss, Dr. Osborn specializes in reproductive psychology and helps individuals and couples in all phases of the reproductive journey.
Dr. Osborn has been featured and interviewed on several different media outlets including NPR, With Whit, Psychology Today, and several miscarriage-focused platforms such as, "The Miscarriage Map: What to Expect When You are no Longer Expecting" and, "The Miscarriage Map Workbook: An Honest Guide to Navigating Pregnancy Loss, Working Through the Pain, and Moving Forward."
Click here for information about Sunita Osborn.
---
Frequently Asked Questions
Immediately! You can get started with this training as soon as you register.
Your access to this course is unlimited for as long as you have your account.
This course is your first step into the quickly growing field of reproductive therapy. It covers the essentials you need to effectively start treating clients with issues around fertility and reproduction. And for those who are interested in becoming an officially qualified fertility counselor, this course includes guidance on how to advance your career in this clinical area of expertise.
Yes! This course was developed to be compatible with almost any therapeutic approach. Regardless of your personal or professional experience with the topic of reproduction, this course provides skills and insight that can enhance your interventions and increase your confidence.
---
The Next Steps in Advancing Your Practice
Review the course materials at your own pace and at your convenience! You'll have unlimited access to all course videos and materials online forever. Plus, use the PESI Mobile app to access the course content on your phone or tablet. Choose video or audio-only versions of online courses from the world's best instructors, and complete your CE requirements anywhere, anytime, at your own pace.
Instantly collaborate with other professionals on the course materials through interactive message boards. You'll be part of a community of hundreds of practitioners all focused on integrating the most effective trauma techniques, providing valuable opportunities to share insight and experiences and to build your professional network.
---
100% Satisfaction Guarantee
Register for this intensive training course without risk. If you're not completely satisfied, give us a call at
800-844-8260
.
We're that confident you'll find this learning experience to be all that's promised and more than you expected.
Infertility, Pregnancy Loss & Reproductive Trauma Training Course
Just $249.99 Today — Limited Time Only!